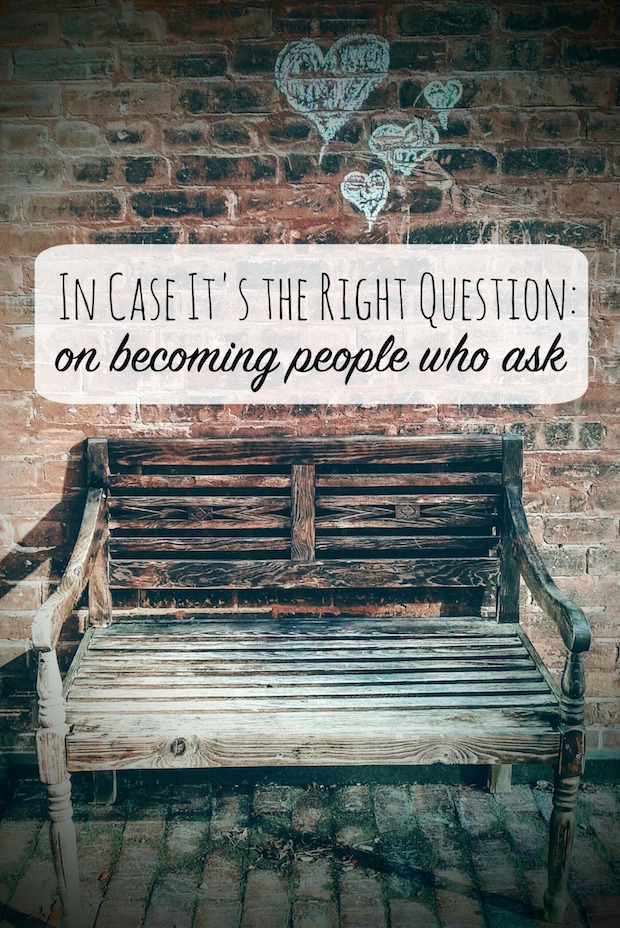 Maybe it was selfish or presumptuous or naïve…but I wanted them to ask.
In those hard days when my Depression collided with the Church, and I felt so lonely…I wanted someone to notice it. Sometimes I think it only would have taken one person to look me straight in the eye and to say with gentleness, humility, love – Are you doing okay? Really?
I come from the prairie people, from farm wives, from quiet wells of strength reaching deep. My lineage is made up of hard-working hands, of "bear up under it," of plates left empty until everyone else has had enough to eat.
I was born into sparkly American individualism and an incarnation of Christianity long marinated in it. Somewhere along the way, I embraced an all-you-need-is-Jesus kind of faith, where all is solved by more "quiet time," more prayer, more study.
I spent years interpreting Proverbs 31 as a checklist instead of a love song.
And in the beginning, Mama Eve covered herself in leaves and hid from God and from herself…and I've gotten so adept at pretending. I learned Hide-and-Seek in my earliest years, and since then, I've made an art out of disappearing into the fixtures of life.
Don't be fooled. It may look like hiding, but I'm always waiting to be found.
I'm at a healthier place in my life now. The Depression is regulated now with medicine and with the light box on my kitchen table. We've found a church that we love, and it never stops feeling like a kind of grace – to wake up on a Sunday morning and to want to be there.
Yet, even now, I find it almost impossible to volunteer my struggles – to open my hands up and offer them matter-of-factly as an acceptable part of who I am.  I still find myself waiting to be asked, and only then, do I feel the permission and the safety I need to open myself up wide.
And I think this is true for many of us. There are few of us who are secure enough to speak our struggle without being asked. For me, in those hard days especially, it was the first barrier to trust. If you don't care enough to ask, why should I trust you with the heavy things I'm carrying? If you don't see me NOW, how can I trust you to see me THEN?
But we come from pull-yourselves-up-by-the-bootstraps and ­mind-your-own-business. When in doubt, we talk about the weather, or about The Walking Dead or about how busy we are. We've gotten so used to the masks that we've forgotten to look for the cracks…for the person beneath the smile.
Still, we belong to a God who never stops seeking us, and my experience has been that faith is not so much Lost then found as it is being found again and again and again. And to become more like Jesus is to learn the holy work of finding each other.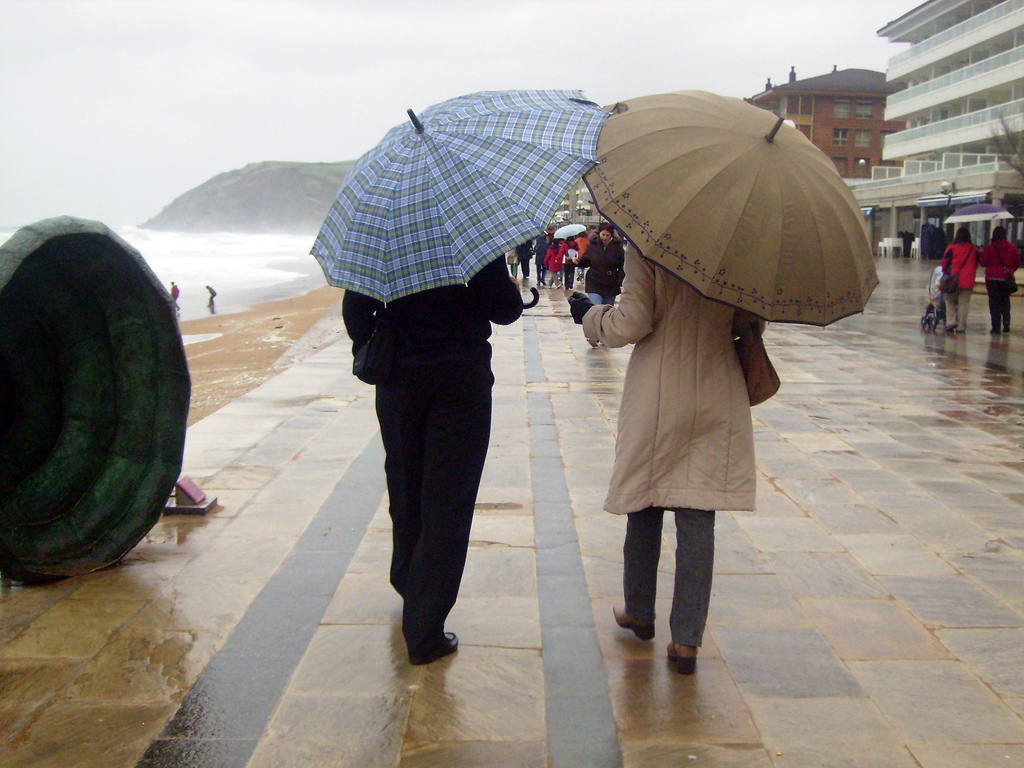 I am learning to be a person who asks.
Slowly, I'm getting over my fear of seeming intrusive. I'm learning that it's okay if I say, Are you okay? And the person looks at me strangely and let's out an irritated "What do you mean? I'm fine."
Sometimes it'll be the wrong question, and you'll mumble to yourself in the car on the way home, Nosy church lady. Sometimes it's awkward and uncomfortable and I feel like I'm That Person…and I'm learning that that's okay.
Because every now and then, it might be the right question…and you might have been waiting for someone to see through your mask and ask it.
Because at a women's retreat two weeks ago, the speaker said, If you're struggling, and you need someone to pray for you, stand up. And the room was filled with strong women, standing – some crying quietly, others with their eyes down, hands folded. And I thought, We're all holding on to something.
Life is heavy. It's entirely too much sometimes, and I can't solve it all. I can't make anything better, really. But I can look you in the eyes, and say Are you doing okay? Really?
And maybe, just for today, it'll be enough.