Kelley Nikondeha is one of the most beautiful souls I know on the Internet. She challenges me constantly with her gentle call to justice and with the simple grace of the life she leads in transit. Her One Small Change for us today is so simple, beautiful and encouraging. It speaks to this writer/reader's heart, and I hope it will speak to yours as well.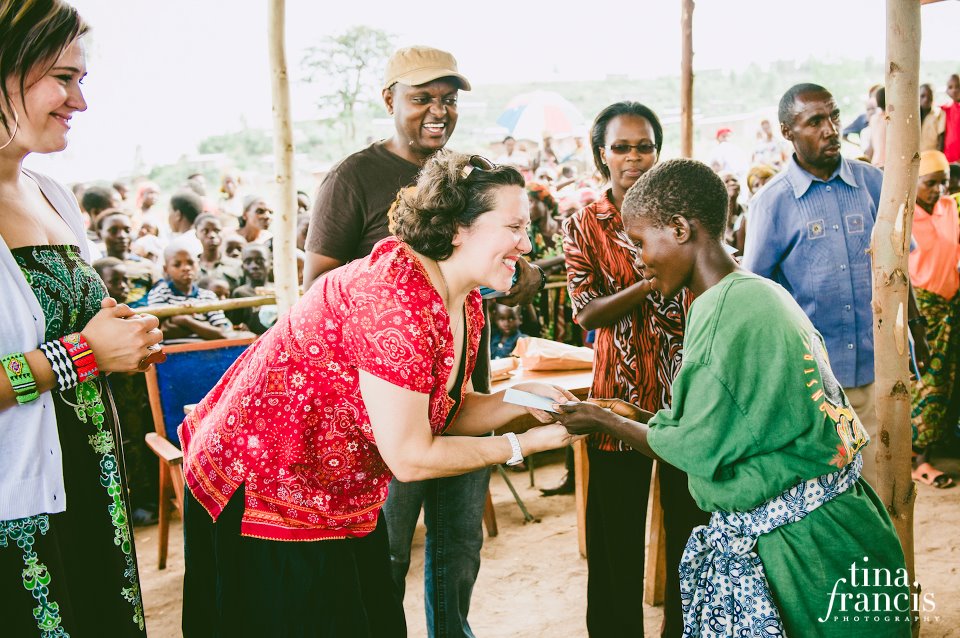 My husband and I do community development work in Burundi. We work to see people move from the margins of society toward viable and vibrant communities where they can live well and encounter God's goodness.
Our hands are dirty with the work of agriculture, literacy training, advocating for basic rights like identity cards and birth certificates, access to clean water and medical care. We started a bank for the working poor because we wanted to see business leaders expand services to their communities and employ their neighbors. We just opened a first-class school in a rural region among forgotten families because we know God remembers them; He has dreams for their children.
You might say we're deeply committed to the daily practice of justice. You might assume we're hard-wired for it. Well, yes and no.
My husband grew up in the Burundian trenches of extreme poverty. The underside of the economy and pressing ugliness of injustice shaped him into a man who hungers for God's justice.
For me, growing up in a middle-class family in sunny California meant I never thought about justice. My vocabulary, even though largely shaped by youth group and Maranatha praise songs, lacked words like equity, injustice, oppression, liberation, jubilee, abundance and freedom.
That would all begin to change in my early thirties.
I met my husband; I visited Burundi and witnessed poverty up close. I felt the weight of my own privilege. I wanted to act – but had no idea how.
***
So I returned home and thought about it – a lot.
Somewhere along the way I began reading the work of Walter Brueggemann, an Old Testament scholar and preacher of the prophets. The first book I read was called The Land: Place as Gift, Promise and Challenge in Biblical Faith. I recall his discussion of something so concrete – land – and how it connected to faith and was rooted in Scripture.
Then I picked up his seminal work, The Prophetic Imagination, and unlearned so much of what I thought I knew about prophets. My new addiction led me to his Living Toward a Vision: Biblical Reflections on Shalom next, where I got a proper introduction to shalom, justice and equity. Now my vocabulary was changing – and so was my thinking about justice and it's place in my discipleship.
In retrospect I recognize that my actions are predicated on my thinking; how I think determines how I act. And what shapes my thinking most is what I read. My one small change – reading the work of Walter Brueggemann – altered how I saw the Biblical text, how I heard the Gospel imperatives, how I saw the world around me and how I engaged in the work of justice around me.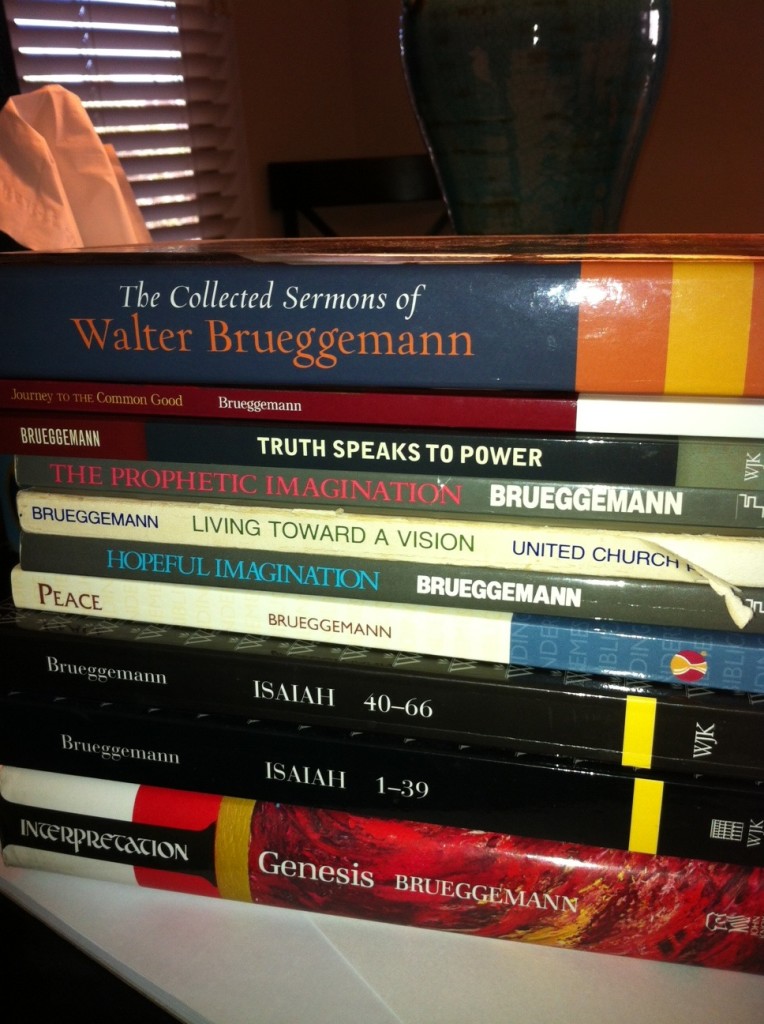 So let me recommend this one small change to you – start reading Walter Brueggemann. Learn about the importance of the Exodus narrative and the liberation movement that pushes through the entire story of Scripture all the way into the New Testament. Feel the pulse of the prophets who see injustice and name it, who give us permission to lament and hope and envision the New City where everyone gets in and has enough.
Let your eyes begin to see what God sees – people huddled on the margins, the vulnerable aching for a viable life, people oppressed by empires and economies crying out for relief. Watch your imagination ignite with visions of shalom and your body vibrate with jubilee energy for the neighborhood.
Where to start? Pick up The Collected Sermons of Walter Brueggemann and read one sermon each Sunday. This was my practice for the past eighteen months. These sermons became a steady diet of Scripture, sound theological reflection and practical exhortation that reoriented me toward shalom, justice and jubilee. Each one is brief, but thoughtful, articulate and artful.
Week by week, ever so slowly, your worldview will begin to shift. Your vocabulary will stretch. You'll think differently – and what you see and do will start to follow the footsteps of the prophets and the Spirit that animated them.
NOTE: I read one sermon per Sunday, but these sermons also make great devotional reading on other days of the week as well! You can find more resources at www.walterbrueggemann.com – a full list of his books, sermons you can download and even video clips to watch him in action.
Kelley Nikondeha is a thinker, connector, advocate, avid reader, mother of two beautiful children, lover of God's justice & jubilee.  She leads theological conversations at Amahoro Africa and is chief storyteller for Communities of Hope.
Kelley lives her life in transit between Arizona and Burundi. She's in transit between continents but also in terms of her own experience of motherhood, discipleship, theological engagement and living into God's dream for the world. Follow her blog and find her on Twitter!