I had the opportunity to meet Benjamin Moberg of Registered Runaway last winter at a Prodigal Magazine meet and greet, and I'm still not over the fact that we became friends just before he moved away from Minnesota. He is a kind, brave, necessary voice in the blogosphere, and I love the grace with which he shares his story. So honored to have him here today.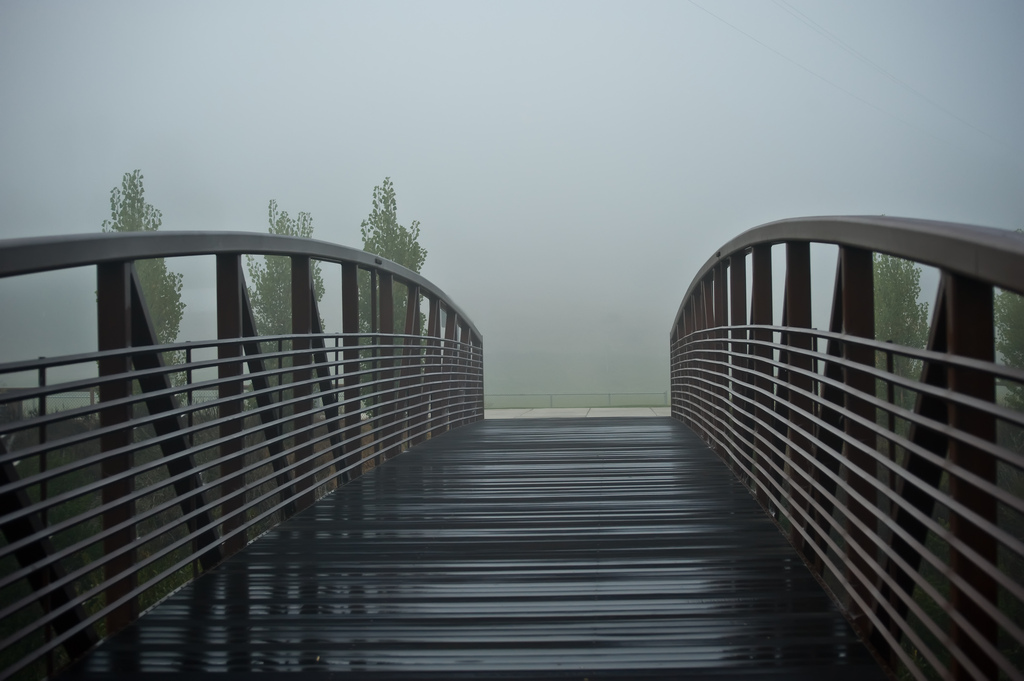 Three things you should know about me:
One: I am a believer in a God that gets weak at the knees when he spots me bumbling around here on earth. He likes me. He loves me. It's an embarrassing, head over heels kind of affection.
Two: I am gay. I've known this since I was little, but I only came out two years ago. The journey to this place of being Out was painful; the walk ever since has been holy.
Three: One and Two are not an odd coupling. "Gay Christian" is no oxymoron. Accepting my sexuality has transformed my faith more than anything else before. Coming face to face with my different, accepting that I am accepted and embracing the power of perspective I bring to the Body has made my faith a beautiful, thriving thing. I am gay and I am beloved and I am fully devoted to God.
When I came out to my parents, they never stopped loving me nor did they reject me, but they couldn't deny that this was more than a little difficult, it was heartbreaking.
And they were sad for a while.
Part of me got it. Parents think they know their kids best, inside and out, more than anyone else in the world, even themselves. And there's something incredibly painful about going from filling in an oval for traditional marriage to your boy coming out to you in a flood of tears. They believed that the Bible condemned gay people, they knew that the church certainly did, and they were struggling to hold onto me and the scriptures and the church all at once.
But another part of me wanted them to snap out of it. After all, I came out! A stone heavy secret that had been sucking the life right out of me for years- a decade- had finally been relieved, I was free of it. My heart was showing on the outside for the very first time. I could breathe. I was whole. And I thought it was time to celebrate. I thought it was time to move forward.
I gave them grace, but it was a colder kind. A quiet, distant kind.  A distance that eventually changed our conversations into passive aggressive talking points. I'd note something I read that was affirming of gays in the church and they'd share a testimonial of a person healed by God and made straight. I'd refer to myself as "gay" and one of them would clear their throat, correct me with, "same-sex attracted. Not gay." And on and on we went.
I never equated their sadness with grief, one that would require the five stages of losing a loved one. They had to watch the future they had planned for me die, again and again and again. No wife, no kids, no traditional family for me. And I didn't know that this grief would take time nor did I know that my grace was so limited.
And we grew quieter. The distance expanding more every day. We couldn't figure out how to bridge this gap without hurting one another. I couldn't make them understand and they couldn't express how they truly felt and in the end, the killer was silence, and our inability to break it.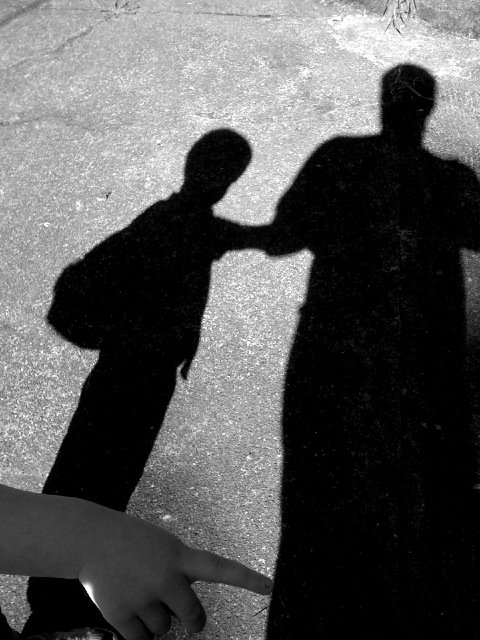 It was around this time that Andrew Marin came into our lives with his book, Love is an Orientation. The book broke our boundaries and pulled us into a shared space. It was one of the best things that happened that year. It changed everything.
Andrew is a straight man who describes himself as "a former Bible-banging homophobe", a guy that used words like gay, faggot, and homo as insults, as weapons, utterly unaware that his three lifelong best friends would all come out to him in college.
In the aftermath of their news, he went on his knees before God, asking him what the hell was going on. God told him to go find out for himself.
Andrew moved into Chicago's gay community, Boystown, with his best friends and spent a year immersing himself in gay culture. Today, over a decade later, he runs the Marin Foundation, a group that works to build bridges between the gay community and the conservative evangelical community.
What Andrew did, essentially, in my family, was become a translator. He took the collective themes of his gay friends' lives and expressed them in a way that my parents and my friends could understand. Something I couldn't communicate even when I tried.
Amazingly enough, my parents now see my sexuality as a blessing, as a gift. A tremor in our family that in the end, after a lot of growth, landed us closer than we ever thought we could be.
The work the Marin Foundation does is far and wide, but there is one thing in particular that makes me very enthusiastic.
They're creating a Parent Resource Initiative, because they've received hundreds of calls from parents like mine who do not know how to be or think or handle the fact that their boy is gay. They don't know how to handle a church that is cold to him, they want to know how to better protect him. They want to get our place of close, but they don't know how.
And this initiative is so incredibly important. While we came close to falling apart, families are doing it all the time after a child comes out. Parents, often in the name of God, kick their kids out of the house; we have significantly higher numbers of LGBTQ homeless youth than of their straight peers, entirely new shelters have been assigned to address this population alone.
And I understand that there are those that disagree with same-sex marriage. Good and Godly people can end up in different corners on this. After all, we're still looking through this glass darkly, still holding this wild sea of scripture in our hands, and we won't always agree and we don't really have to. But on this side of heaven, I think we can love one another better. Give out more grace than usual.
And I think we can all agree that saving kids from homelessness, educating parents on how to be better, is a call that we ought to respond to. Those areas of agreement are rare for us and when we find them, we seize them, because that is how Kingdom Comes. When we're able to do something together.
And that is why I give $25 dollars a month to the Marin Foundation, because they are trying to make the family a safer place for everyone. They are working to build bridges within the church. They are giving hope to every child taking those terrifying steps up to their parents bedroom, pointing a way forward for parents stunned and heartbroken and wanting to be love. They are doing such good things.
And in the end, my one small change is more like repaying a debt. But maybe all one small changes are. Maybe, our one small change is our one gift back for the blessings we have received. Our own small bridge bringing good to a world that's waiting for it.
*
Ben has graciously offered to give away a copy of Love is an Orientation — at his own expense — to one commenter here. I read this book several years ago — freshly out of Christian college, brand new to a graduate program filled with beautiful LGBTQ people that I had no idea how to relate to. I love Andrew Marin's book for its gentleness and humility. He never pretends that this is not hard or complicated. He never really takes a "side." But he offers a glimpse at what it could look like if we chose Love over everything else.
To be entered for a chance to win this book, simply leave a comment. (As usual, I require zero brilliance. You can even just say, "I'd like this book!" and it counts.)
I do ask that you keep in mind the purpose of this post — to talk about the distance between many parents and their LGBTQ children, and to highlight one beautiful thing being done to bridge that gap. Please do not hijack the comments to argue for or against same-sex marriage. That is an entirely different conversation than the one Ben has initiated here today, and I hope you'll walk gently on this hallowed, broken ground.
I'll use the random generator on Friday morning and announce the winner on Facebook. Don't follow me there? You can fix that now!
*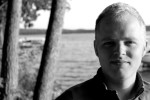 Ben is a twenty-something young man from Saint Paul, Minnesota who authors the site The Registered Runaway, a blog about Life, Faith, and Sexuality.
Besides immersing himself in the online community, he enjoys working to build bridges within his local church, re-reading all of Brennan Manning's books, and being a new Uncle to his little nephew Wyatt.