I know. I was going to post a fantastic synchroblog roundup on Sunday. And today is Tuesday. But you guys…the posts are good like dark chocolate. You can't just devour them by the handful. You have to sit with them for a bit. Take them one at a time with space and quiet and good, red wine.
I'm well into the upper-80s now, blown away by your stories, startled by your insight and haunted by your pain. I think I'll be ready to do the linkup tomorrow…but I make no promises. It's been a crazy couple of weeks…and I like to eat my dark chocolate slowly.
[If you haven't had a chance to click around to some of the linkups yet, do it now Trust me. It's so worth it.]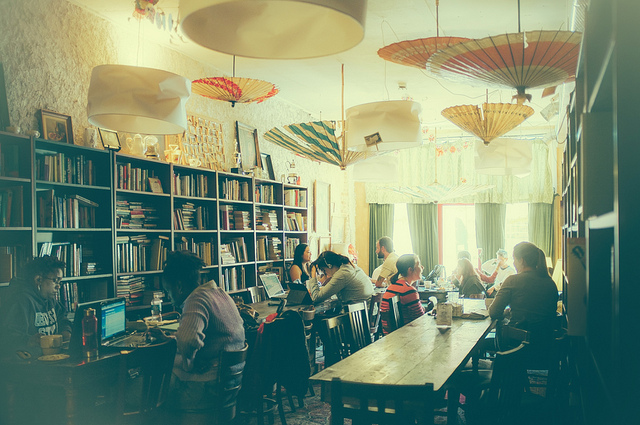 Today I'm going to send you over to Christianity Today's women's blog Her.meneutics. I'm so honored to be posting there about the places we went when we stopped going to church. Here's a little bit of it:
First, we joined gyms. We started training for 5ks and 10ks, marathons and triathlons. In the mornings, we ran next to strangers, breathing in tandem, keeping stride, and though they didn't know us, they called out the strength in our tired bodies.
"You got this!" they called. "Almost there!"
At the finish line, people we didn't know cheered for us madly. They held up their hands to meet our sweaty palms, and for the first time that we can remember, we feel like the victors that the pastors always promised we were. (Continue reading here)
*
ALSO. If you live in Minnesota, I wanted to let you know that I'm doing my first post-publicaiton reading NEXT TUESDAY, OCTOBER 29th. And I would truly love it if you would come.
(One of the downsides of this kind of communication is that you so rarely get to meet the people on the other side of the screen. I'd be so honored for a chance to meet you face to face.)
The reading is at my alma mater, which used to be Northwestern College but is now, apparently, the University of Northwestern St. Paul. Mad props go to my former professor and current friend Judith Hougen, who orchestrated the whole thing, in spite of all the four-letter words in my book. 😉
Here's the information. Feel free to email me if you have questions…or just to let me know that you'll be there!