This post was originally published at A Deeper Story.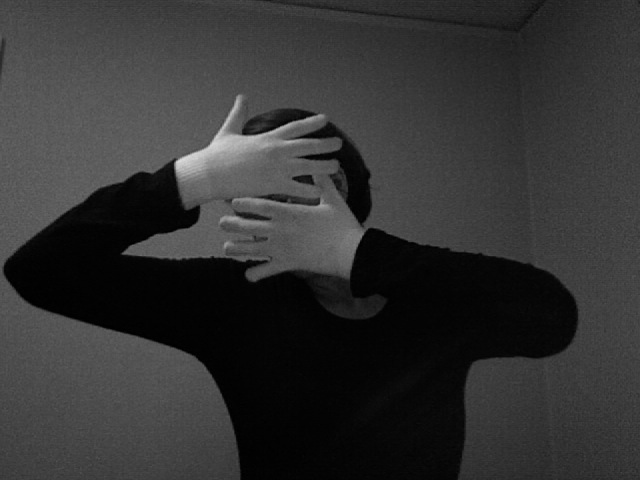 During the summer of 1998, I went on a Teen Mania missions trip to the Dominican Republic.
I went for a lot of reasons, but mostly, I went because my sort-of-boyfriend, Chris, was about to become an official "Teen Mania intern", and I wanted him to know that I was serious about my faith.
Teen Mania was (is) a Christian para-church organization. I don't know much about what they're doing over there these days, but when I was young, they trafficked in the spiritual fervor and unfocused passion of high school students. They held conferences where there was a lot of talk about sexual purity and revival, about changing the world and about being sold out for God.
The Dominican Republic trip was the first (and only) missions trip I ever went on without my church youth group. I arrived for "training" at the headquarters in Garden Valley Texas with hundreds of strangers – world changers – and in spite of all the months I spent praying for this moment, I felt lonely and awkward and entirely out of my element.
We spent a few hot days practicing a Gospel drama under the hot Texas sun, our skin covered in orange dirt. I was assigned the role of "mime." My part in the Gospel drama was not role as much as a placement. I was part of the landscape. A rock. A tree. I was a bit of Christ's tomb, covering his broken body, then springing back and away when he burst back to life.
Today, my first book releases – a memoir called When We Were On Fire.
I am elated. I am terrified.
Don't get me wrong – I believe in the power of hard, true stories. In the days when church ceased to be a safe place for me, I found holy ground in the genre of creative nonfiction. In grad school writing classes. In gentle but firm critique groups.  In those days, I prayed in writing prompts. I never addressed God formally, but somehow, he was always there.
The book is about growing up "on fire" for God and about the sudden terror of spiritual burnout. It picks up the thread of my story at a See You at the Pole event when I was fifteen and then follows the story through breakups and into marriage, through tumultuous church experiences and into the deepest, most painful parts of my Depression.
It was a hard book to write; it is a hard book to let out into the world.
But here's why I love creative nonfiction: because it forces us to mine our life for the work of God. For the symbols and metaphors that we never saw at the time, but which ring as true and clear as a bell when we discover them.
I wrote about Teen Mania Summer because it was part of the story. I wrote about the white face makeup never thinking it was about anything else.
And then, all at once, it came like lighting – that electric surge of grace and truth.
How long have you been playing the mime, Dear One? How long have you been pretending? Trying to be the perfect piece of scenery to someone else's version of the Gospel?
I'd been, all this time, shellacked with face paint, crouched into the form of a stone, letting the drama unfold around me. I thought that this is what it looked like, to be on fire for God.
But as I wrote and rewrote the words of my book, I felt like God was wiping the paint from my face, bit by bit. I felt like he was looking straight into my eyes with the joy of recognition, saying, There you are, Love. I've been looking for you.
To accompany this post, I'd like to include a short, related excerpt of When We Were On Fire here. 
To read more, order the book today!
Here is how you become a mime in a Teen Mania gospel drama: you flub your drama audition at the headquarters in Garden Valley, Texas.
On the day you arrive, you are herded onto the tennis courts with a group of people you do not yet know, and you are told to mimic the choreographed movements of the blond woman up front.
The music starts loudly, unexpectedly, blaring over speakers at the edges of the tennis courts, and you are terrible at dancing. You have always known this about yourself, and you know it all the more as you crash into the tall Texan on your right while trying to imitate something that looks like a grapevine. Your arms smack haphazardly into the dancers on either side of you, who try to ignore your erratic movements. You see your team leader look at you and make a broad stroke on his clipboard. And you know.
Or maybe you become a mime before that. Maybe it starts in a great convention hall back in November, when you attend Teen Mania's Acquire The Fire conference. You do not know the true meaning of "Mania" then—"excessive, unreasonable enthusiasm," a word commonly associated with bipolar disorder. You know only that your heart is beating loud and that Chris is sitting beside you, his pen suspended over his official conference program.
The director of Teen Mania is pacing the stage, talking about the countercultural revolution that began in the sixties: a revolt against conservative, godly values. His face is magnified on the screen above, his dark hair gelled so that it crests at his forehead. He speaks in italics, in the measured voice of practiced brokenness.
"If you want to be part of a new movement, come forward now," he says. "If you want to go overseas this summer, the summer of 1998, and spread the gospel to a generation in great turmoil…don't stay in your seat. Don't look at the person next to you. Just come."
But you do look at the person next to you, because the person next to you is Chris, and you are completely in love with him.
In the corner of your eye, you see the great room shifting, hundreds of teenagers streaming down stairwells, down concrete steps to the crowded floor below. Chris stands. You stand. You move forward as if you are attached to him by an invisible thread. When you look at him, and when you look at the director on stage, you are in awe. You are convinced that their eyes are filled with the light of God. It does not occur to you that the light you think you see is crazed, unrestrained obsession, wild as wind.
You are fourteen. You have not learned to weigh words for truth or let logic penetrate emotion. You know only the warmth of Chris's body next to your own, the mix of his Aspen cologne with the fervent, sweaty words of the speaker. You want mania. Even if you could understand its definition, its sinister undertones, you still might want it. When you are fourteen, truth matters less than the sound of your own heart pumping in your ears, the excitement of being swept up into something greater than yourself.
When We Were On Fire releases today. Learn more about it here or order your copy at Barnes and Noble, Amazon, IndieBound or Books-A-Million.