I'm telling my publishing story in five parts until next Friday (the 18th.) You can read the previous posts here: Pt. 1 (The Art of Backwards Book-Writing), Pt. 2 (Agents, Platforms and Gifts in Disguise), and Pt. 3 (Faith is an Empty Room).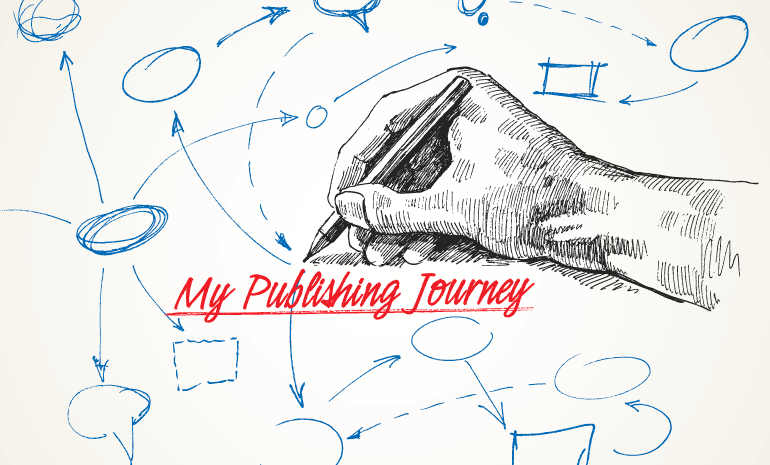 The contract will come in the mail with the publisher's name on it, and for a few minutes or hours or days, you'll feel on top of the world.
Here you are, at the beginning of a dream come true, at the precipice of all you've been waiting for.
You'll sit down at the kitchen table. You'll lift your pen to sign the papers.
You'll be trying to have a moment, but your kids will be screaming at you from the living room. "Mom! I don't want this show!" or "Dad! Get me a granola bar!" Because to them, you're not an author, you're their parent, and nothing here has really changed.
*
Although you've always been a writer, the book deal will make you feel legitimized in some ways – like someone else actually sees it too. It will be nice to be able to tell people that you have a book coming out, and for a moment, their eyes will widen, and they'll give you a look of awe-tinged admiration.
But then. Then they'll ask what you're book is about.
You'll stumble awkwardly through your memorized synopsis, and it will feel entirely inadequate to get at the heart of the thing you've written. It will never feel totally natural to summarize your book in this way, and even though you'll get plenty of practice, you'll hem and haw a little bit every time. Because what your book is really about is not the plot that forms its backbone or the life events that make up its context. Really it's about love and hope and fear and the shared human experience. Really it's about everything.
But you won't be able to find a way to communicate any of this in an airplane seat or at a cocktail party, and your inability to do so will make you feel inadequate all over again.
"So anything like 50 Shades of Gray?" The stranger you're talking to will ask. Or they'll ask if you've read the latest New York Times bestseller and begin to summarize its compelling plot. And you'll just nod and sip your drink and nod some more.
*
There will still be only twenty-four hours in the day, and it still won't feel like enough. Especially now that you have a book deal, which means you have deadlines and accountability and people who can't do their jobs until you do yours.
You'll still struggle to put the words together into sentences. You'll still delete a lot. You'll cross out entire pages of text in your notebook, throw the thing across the living room, feel absolutely sure that they've made a mistake. That you're not really a writer at all.
At some point, you'll sit in the dark in front of the blank screen, the cursor mocking you with its steady tapping, and you'll wish you'd chosen some other work.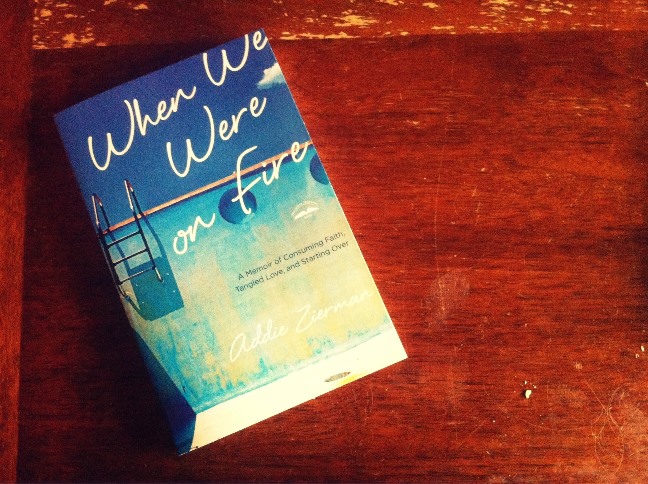 Although you have a book deal, you'll still forget at least one thing at Target every time you go. The laundry will still pile up and so will the dishes. People will cut you off in traffic. You'll still, inevitably, find yourself waiting in the longest line.
Few people, if anyone, will recognize you in public. Your relationships with bookstores will change ever-so-slightly, and you'll be a little jealous whenever someone else comes up with a really great book title.
Your publishers will be great, but their world will not revolve around you. There will be other books to promote, other deals to sign, other things to get done, and so you will have to adjust your expectations. You'll have to learn to do new things, to play different roles in regard to your work. It will feel uncomfortable and new and you'll hate the sound of your voice promoting your work, but you'll do it anyway. Because along with the book deal comes a deep, haunting desire to have your book fly far, to have your words find readers who will love them.
*
At night, the moon will come out, and you'll lie there, looking up at it. And if you didn't know who you were before you got the book deal, you definitely won't know now. Because it doesn't really change much. It doesn't catapult you into some higher tier of humanity or toward a better version of yourself. It doesn't fix whatever was broken inside of you before.
You're still the same person.
And yes, it's a dream come true, but when dreams crash into reality, they take the full weight of the mundane. They have to. And so a book deal means paperwork and marketing, promotion and editing, self-depreciation and insecurity…just as much as it means joy, excitement, and hope.
You'll get the book deal, and don't get me wrong – it'll be wonderful. But it won't beat a summer sunrise, a sloppy toddler kiss, a walk through the apple orchard in the late afternoon light with the people you love. And it will be so hard to remember this sometimes. It'll be tempting to believe that numbers will make you happy. Endorsements. Great reviews from prestigious sources.
But really, they won't. As my friend Glennon says, there is no there there. It's the moments that you walk away from your computer, back into the wild of your own life, that will do it.
It's these average, precious moments – not the book contract – that keep you rooted to your own heart. They will save you. They will keep you at it – this whole exhausting, beautiful business of publishing your book.
They will give you the courage to continue living the mundane beauty of your dream….one ordinary step at a time.