I'm telling my publishing story here every Friday until October 18 (the week my book finally releases!) Click here for Pt. 1 and here for Pt. 2.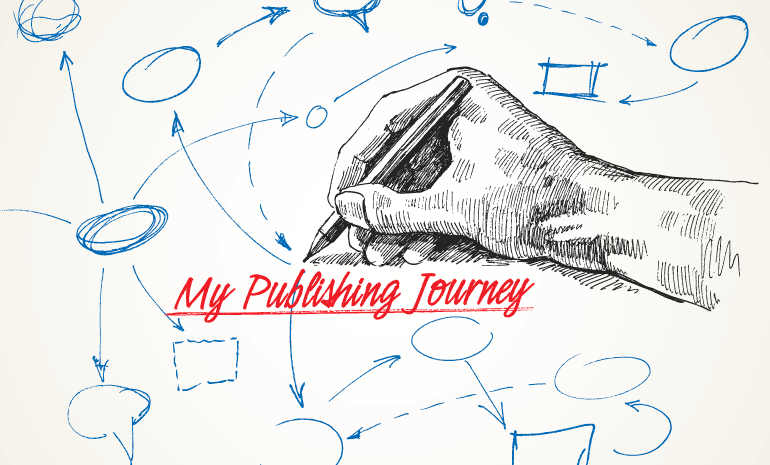 I blogged and blogged and blogged. I learned to wake up at 4:30 in the morning and write before the sun came up. I learned that it took me between two or three hours for each post. Longer if the kids woke up. I knew that a blog, at its very essence, is supposed to be quick and dirty. Stream of consciousness. Write. Publish.
But I also knew that that wasn't me. I was a s-l-o-w writer, and if I was going to do this thing, I was going to do it my way.
My bathrooms got scummy and dust built up on every surface of my house, and every few weeks it would get too much and I'd do a frantic, super-fast house cleaning…and then get back to it. Writing. Blogging. Word after word after word on the blank page.
Eventually, people started noticing. A few people asked me to write articles. Guest posts. I stressed for two weeks before submitting my first (and only) article to Relevant Magazine, and then cried for two days after that when I realized, for the first time, that Internet commenters are notoriously mean.
A few things I wrote got some attention. A couple of publishers contacted me via the email link on my blog and asked to see more, and I thought every time, This is IT. And though the New York Agent did what she could, it never was.
Eventually, I got the feeling that she had forgotten about me – that she had moved on to more experienced writers with better platforms. Too emotional and terrified to call her like a grown up, I sent emails trying to explain what I needed. I received matter-of-fact, unsympathetic responses.
That August, I sat on my best friend's sun-porch in her Chicago Apartment, stringing paper hearts for our other best friend's wedding. On the outside of the building directly across from me, there was an ad for a loft to rent.
The picture featured a beautiful, empty apartment with big, arched windows and wood floors, and I kept feeling a push toward the beauty of letting go. Faith is an empty room, I heard in my heart. And I knew it was time to move on.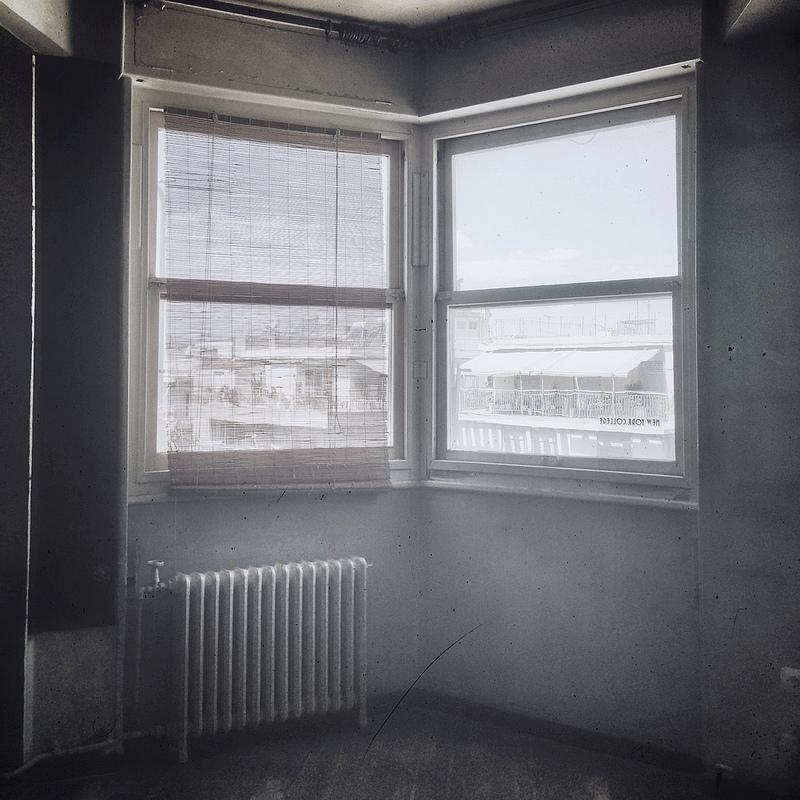 Here's the truth of it: the New York Agent was a great agent. I'd found her because she represented some of my most favorite authors, because she is well-respected, because she is good at her job. But she wasn't really sure what to do with my first-time-author questions, insecurities, platform-issues. And I, in turn, didn't really understand what an agent was meant to be.
I'd pictured a best friend, a one-on-one guide through the confusing world of publishing. I imagined someone I could call at all hours of the night – a combination sister/therapist/writing coach, talking me down from the madness of my own mind as I drank chardonnay and navigated this new process.
In all my research and list-making, I'd learned exactly what steps I needed to take. Get an agent. Start a blog. Write articles. Create a platform. I set goals and plowed straight toward them. I had an idea of how this all would feel, look, be…and when it wasn't the writing fairy-tale I'd imagined, I got disillusioned.
The New York Agent was matter-of-fact; I was insecure, desperate for assurance. She was good at brokering deals; I cared less about the best deal than the right publisher. I wanted someone to read every word of my book. To love it and to believe in it. To tell me how to make it better.  She wanted to sell the thing as quickly as possible and get me one step closer to publication.
If I would have gone into that first interview with her with my eyes open, really listening to her voice, I might have seen it. If I had gone in with clear expectations and the courage to express honestly what I wanted from the relationship, things might have turned out differently.
After a year with the New York Agent, I sat at my kitchen table, sweating profusely, and terminated the relationship. She sent me a polite, understanding email and wished me luck. The whole process felt very clinical, and after I read the email, I went and sat on my deck in the dwindling, end-of-fall sun.
I felt like a balloon, clipped from the only thing anchoring me to my dream of publishing a book. I felt like I'd let go of the one thing I had, and now I was drifting into oblivion.
*
The next couple of months were a blur of unknowing. I wasn't completely without options. After a year committed and engaged in the blogging world, I had built up a bit of a platform. It wasn't that big, but it was big enough to let me peek over the edge; to let people see the top of my head.
But I was frozen in the emptiness. Did I pursue a new agent? Move forward with a small, fledgling publisher run by a couple of great people that I knew? Should I wait, or should I act?
When I think back on those months, what I remember most with the intensity of that waiting. Waiting to decide. Waiting to hear.
On a whim, I contacted Rachelle Gardner, and when she agreed to talk with me, I was amazed.
When we spoke on Skype, she was kind and lovely and smart. When I burst into tears and said, "I never wanted to write a Christian book. I just wanted to write a book," she just nodded. She said, "You're book will get where it's supposed to go."
I was a crying mess at my kitchen table with a lot of publishing baggage and a lot of closed doors, and she looked at me anyway and said, "I'll take you on."
In November, I signed a new contract. I celebrated quietly in my kitchen with my boys and my husband, and then I set to work rewriting my book.