I met Tanya Marlow in the blog-world. She writes at Thorns and Gold, where she does a beautiful job of tackling the complicated intricacies of one of the greatest barriers to faith: suffering. As a chronic M.E. sufferer, Tanya takes on her own pain as well as the pain of the world in a breathless, honest way. I love her for her kindness, her truth and her voice of hope. And I know you will too!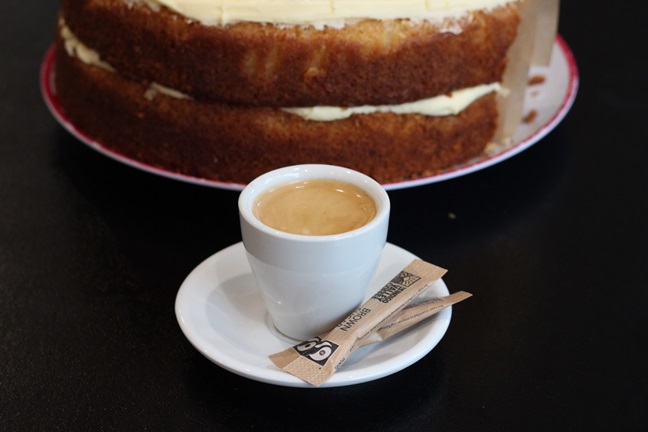 There are several useful categories for dividing up the world into People Like Us.
For example: do you like Pepsi or Coke? (Coke, obviously. Preferably Diet.) Who was the best James Bond? (Daniel Craig.) Cats or dogs? (Dogs).
For me, the world is made up of two types of people: tea drinkers and coffee drinkers, and I am with the coffee people.
*****
We were walking up the road together in North Oxford, talking student mission, and world concerns. I told her of my heart for Africa, and the beautiful children I had met on short-term mission who lived on so little. She talked about how her love for cross-cultural mission had caused her to leave the US and come with her family to Britain.
She was ten years older than me with a black belt in missions and Bible teaching, whereas I was a newbie, conscious of my age and inexperience, desperate to prove my Bible-teaching credentials. We were both hungry for friendship, and the volume of my voice increased as we strolled past the Oxfam thrift shop, the Chinese restaurant, the Bakehouse, because it was thrilling to discover someone who didn't want to live the comfortable suburban life, who also burned with a passion to make a difference in the world. I had finally found a friend who understood me.
We had so much in common – even down to loving coffee.
"I can't stand instant coffee – it isn't real," she said.
"Neither can I!" I was delighted.
"And freshly ground coffee beans make such a difference," she said, and I agreed, even though I honestly didn't have a clue if they did.
"And I love Lavazza coffee," I said. "Don't you?"
"Oh, I only drink Fair Trade," she said lightly.
"Oh," I said. We had almost reached our destination, and my pace slowed slightly.
Oh.  "But what about the taste?"
"Yeah, I thought – making someone work below the poverty line just so I can have a cup of coffee? Nah – I'm not going to do that." She said it so casually, so warmly, without judgement.
I didn't say anything. How could I?
I wanted to be the person who made a principled decision about my purchasing, the person who lived differently, who made a difference in the world.
But I also wanted to be the person who drank only the very best coffee. I was a student missions worker: I had few vices. Coffee was an indulgence, a treat. It wasn't in the sphere of my missional living; it had come under a different category, somehow. It was for 'me'. We arrived at the student's house, and I changed the subject, and we went in together.
*****
I didn't change right away. I went on ordering my Lavazza, and I drank it rebelliously, and I told other coffee snobs I would love to drink Fair Trade coffee if only it didn't taste so inferior.
Then someone said they'd heard the Fair Trade ones weren't that much fairer than the regular ones, and I had no idea if they were right or not, because I didn't read newspapers and I didn't want to admit my ignorance, and so I chose to believe that they might be right.
I continued to enjoy coffee and chats with my friend, and that particular topic never came up again. I'm almost certain she wouldn't have any recollection of that conversation.
But that phrase stayed in my mind – it nagged me. Making someone work below the poverty line- just so I can have a cup of coffee?
*****
I don't know why it took so long. It was just coffee.
I'd told God I was prepared to go to the ends of the earth for Him; to live by faith and fundraise my salary as a student worker; to be a missionary wherever He would call me. But still I didn't change my coffee brand.
They say that the last thing to be converted is your wallet. I don't know why it's so hard to include God in purchasing decisions, but it is, and it was – it was really hard. To this day, I don't fully know why it felt like such a sacrifice.
I don't even remember when it was – maybe two, maybe five years after that conversation in North Oxford, and we bought a Fair Trade packet just to see how different it was, and it was not that much more expensive, and we tasted it, and it was actually really good, and we wondered why we hadn't done it sooner.
*****
This is the paradox of faith. We measure progress and holiness in strange ways.
So often, real change is not to be found in the Big Things, the ends of the earth, the courageous leaps of youth and loud, impassioned prayers. It comes through the small, shuffling steps towards wholeness and holiness in the ordinary and the everyday. It's found in those seemingly insignificant conversations with friends, and on the shelves of the supermarket.
The deepest changes creep up on you gradually. The Holy Spirit works in shadows and quietude.
****
I never became the overseas missionary I always thought I would.
I wish I could say I'm no longer desperate to prove my Bible-teaching credentials – but I am still, (though growing less anxious). As the years go by, I am learning, little by little, to lean more fully into the grace of God.
I am still the person who wants to make a difference in the world. And I am definitely still the person who likes to drink good coffee. These days, it's Fair Trade, strong, black and, (with some reluctance), decaffeinated.
So, if you too are a coffee person, then I am overjoyed to make your acquaintance. I am delighted you know that freshly-ground beans make all the difference, and instant coffee tastes like rehydrated cat litter. I invite you to try Fair Trade coffee if you haven't already: it's really good.
Over to you:
Are you a coffee or a tea person?
What changes in your character have you seen coming in shuffling steps rather than big leaps?
For further reading:
This study assessing the impact of Fairtrade on poverty reduction through rural development (via the Fairtrade Foundation)
You can check the ethical credentials of your current brand of coffee here (ethical consumer buyers guide): 
Fairtrade Coffee brands:
We love the taste of Cafedirect 

 

Happily, the popularity of FairTrade products has meant that even my beloved Lavazza now offer a FairTrade option: Lavazza Tierra…AND they even sell Fair Trade beans. You can also shop Lavazza Tierra on Amazon.
In the UK:  CafeDirect and other Fairtrade Coffee – buy from ethicalsuperstore.com
(And if you must drink instant coffee, you can now get a FairTrade version from most supermarkets.)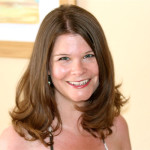 Tanya Marlow was in Christian ministry for a decade and a lecturer in Biblical Theology. Now she reads Bible stories to her little boy as she learns what it means to housebound with a severe autoimmune illness. She likes answering the tricky questions of faith that most avoid, and writing honestly about suffering and searching for God. She blogs at Thorns and Gold http://tanyamarlow.com. Find her on Twitter @Tanya_Marlow or Facebook (http://www.facebook.com/TanyaMarlowThornsAndGold )