I started reading the exquisite words of D.L. Mayfield shortly before she and her family packed up their little car and headed to my corner of the world to live and work among refugees. In many ways, her life looks so different than the little suburban existence that I've carved out for myself, and I love the small ways that she's invited me to see things differently. She's challenged me (without ever using words) to notice and engage with the need of the world. You'll love the beautiful thoughts she has to share here.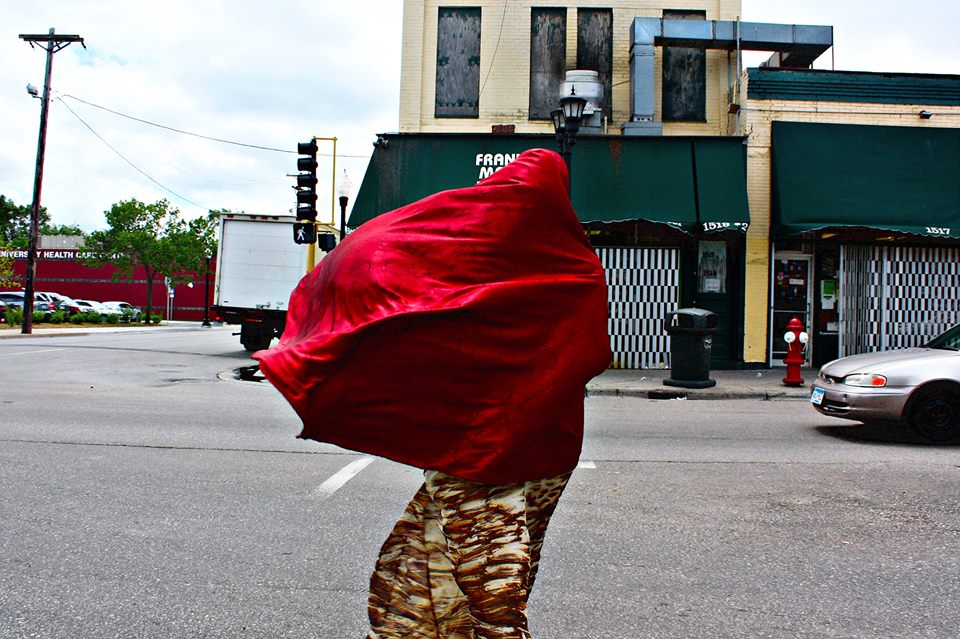 Open wide my doors//
to whatever makes me love You more
–Aaron Weiss
When I was 19 years old, I went to Bible college to be a missionary. While I was studying the ins and outs of conversion, a friend casually mentioned that she had recently started working with refugees from Africa and needed some help at a Christmas party she was throwing for them. I said I would help her (I could practice on them!) and arrived at her parent's farmhouse on the outskirts of our city. There, I met 20 or more recently arrived Somali Bantu refugees, many of them in various degrees of shock from both the cold and the culture—people unprepared for where life had taken them.
I gravitated towards the kids, all uniform in their shaved heads and flip flops. One little girl, who had only been in the country for three days, ended up crawling in my lap while the Christmas story was being read. Relaxing into the warmth and comfort of being inside, this little girl fell asleep in my arms, where she promptly peed all over me.
As the story of Jesus was read, his humble origins and his redemptive future, I couldn't believe how happy I was to be there, in that room, with people who were so different from me. I could feel my windows opening to another world, one where I would soon discover that most people must fight very hard in order to survive. And I would find so many moments of unexpected joy, just as I did at that moment, covered in piss and singing "Away in a Manger".
It's been ten long years, and I have been hanging out with refugees ever since.
It has taken different forms throughout the years, but I am always amazed at how easy it is to to open our lives wide once we start to let in the cracks. I slowly learned how the Somali Bantu were survivors—they had lived through war, torture, death, oppression, near-starvation, a decade languishing in a refugee camp. Although in the beginning the sad stories overwhelmed me, I also started to see the way the kingdom of God comes through the smallest of mustard seeds: the chaotic ESL class, the endless homework tutoring sessions, the driving lessons that left me fearing for my life, the meals cooked for me out of love, the weddings and funerals and births I was privileged to be a part of.
Even as life situations changed, as I got married and had a baby and worked long hours and ended up without a car, there were always ways to create room in my life for opening doors. Volunteering with refugees has never been easy, but it has never been a sacrifice either. By making space in my life for interruptions, non-western time schedules, meals that cook on the stove all day, relationships that take years to deepen, I have been enriched. My daughter has been changed. My family has ministered together, and been blessed together. Our imaginations have grown and our faith has been challenged and strengthened, all at once.
I think God gifts each of us in different ways: both the things we are drawn to and those that cause us the most pain. What is it in our world that makes you cry, makes you scream, makes you question where God is? Sex trafficking, domestic abuse, child neglect, sickness, torture, lack of educational opportunities, death by preventable disease, malnutrition—what is it stirs up the mercy that is within you? Because whatever answer you come to, there is someone in your city or suburb or neighborhood who has been affected by that issue.
There is the Somali mother struggling to learn how to use the computer so she can get a job to feed her 5 children, who thinks every day about the 3 she lost to preventable diseases. There is the girl from Bhutan who is unsure if she should move across the country to get a high-paying job to support her family, unaware that she is being sold into modern-day slavery. There are the children from Cuba, Iraq, Iran, Burma, the Congo—all struggling to catch up, to engage and survive in a culture built on western educational models. And there is a God who sees it all, and he wants you to see it too.
It's been ten long years since I first felt empowered to say yes to opening wide my doors. And now, more than ever, I believe in a God who is ever-present in our times of troubles, a God who is sailing this ocean of grief with us. And I believe that His kingdom is coming, that another way is possible, and that he has chosen to bring it through us.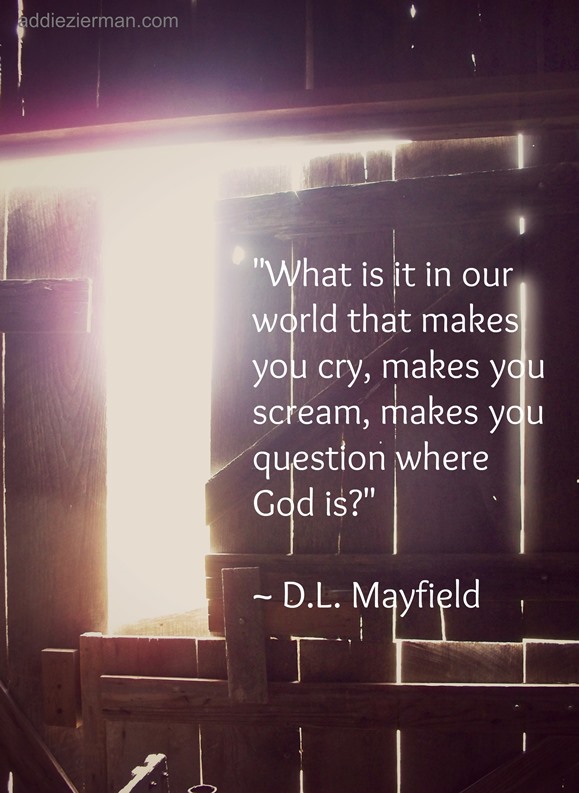 Ways to Help:
1. Sign up to volunteer with refugee resettlement agencies.
The U.S., in the past year alone, resettled more than 58,000 refugees from various countries. http://www.acf.hhs.gov/programs/orr/resource/fiscal-year-2012-refugee-arrivals. We might not be able to do anything about Syria at this very moment, but there are thousands of people in our states and cities that have experienced the same kinds of horrors. Refugee resettlement agencies like Catholic Charities, Lutheran Family Services, and World Relief rely on volunteers to carry out most of their work. This is an excellent way to start understanding the complexities of the refugee situation, and to be placed in positions where you can love on your neighbor.
You can donate your money, your time, and your expertise (whether it be playing with two year olds or knitting or budgeting or calculus) to helping recently arrived refugees in your area. If this isn't a possibility for you, then you can always become a refugee advocate in your local legislature, and educate friends and family about refugee resettlement in America.
Learn more about World Relief (my personal favorite resettlement agency) here. http://worldrelief.org/
2. Sign up to hang out with International Students
The U.S. Hosts over 700,000 international students every year, and less than 10% of those students ever step foot inside an American home. While not in exactly the same situations that cause one to be considered a refugee, international students are still a wonderful opportunity to love the sojourner (and to expand our own worlds).
Many students from around the world are lonely and isolated, and are missing the close relationships that they experience in their own home culture. They are longing for families to love them. I know a friend who works through her church to reach out to international students in their community. She told me that students from Muslim countries especially are the first to sign up to be placed in Christian homes over school holidays—but they are always the last students picked.
There is a huge opportunity for us to love our neighbors from around the world who might be here only for a short time. For more information on how to get connected with International students, please click here.http://www.intervarsity.org/jobs/volunteer-opportunities
3. Get Creative
Pray. Pay attention to what makes you cry, makes you laugh. Start a free driving school. Learn how to knit from a Nepali grandma. Teach a writing workshop for refugee high schoolers. Start viewing every holiday as a way to expand your table. Volunteer at your local library. Start an ESL class at your church.
Put yourself in the position of being the cultural and religious minority in order to experience a small taste of how our refugee and immigrant brothers and sisters feel. Pray some more. Hear stories that make your heart stop. Laugh at toddlers, coo at babies, sit respectfully with elders. Support others that do the work you yourself would love to be involved in.
And most importantly, never ever stop praying that the doors in your life would open wide to the Love that sees us all.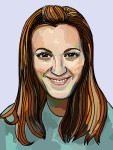 D.L. Mayfield lives and writes in the exotic MidWest.