Ed Cyzewski is one of the kindest, most encouraging people I've met on the Internet. As I began my own, confusing journey into the blogging world, he was a consistent source of wisdom and guidance to me. I love this wise piece he's brought to the One Small Change conversation, and I'm thankful for his voice on the Internet and in my own life.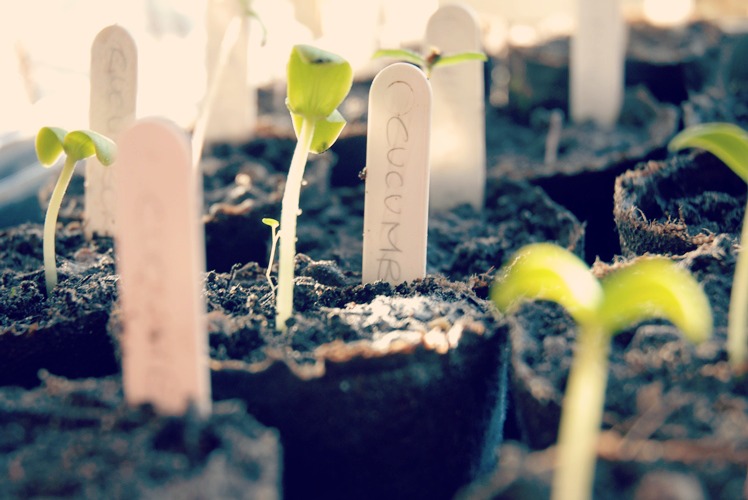 Our first real vegetable garden broke just about every rule.
We had zero sun and minimal fertilizer. We let everything go to seed instead of reseeding another crop. Don't even ask me about weeding. I didn't even know people did that in a vegetable garden.
Despite our failures, we grew some pretty nice lettuce for a short time. After that we gave the bitter lettuce to our delighted rabbits.
We could have become discouraged by this, but it emboldened us to try again and again.
When I talk to people about gardening, the non-gardeners say something like, "Oh I just kill stuff" or "everything I plant dies." I always reply, "Everybody kills stuff. Every gardener loses plants."
There are good years and there are bad years. There are some things that don't grow well in certain climates or in certain soils or for certain people. We waved the white flag on cucumbers this year after four years of bitter disappointments. I still wonder if Ann Voskamp snuck a stock image of robust spinach into a series of pictures from her garden.
I didn't set out to become a gardener. My wife started growing lettuce, and it took root with me. It was something I knew I should do, and I gradually caught on to it, taking one small step after another.
Some things grow. Some things wilt. Others never even sprout. That's OK. That's how gardening works. I've seen this in places other than my garden.
For instance, about twelve years ago I visited my girlfriend (and future wife) in Vermont, and her parents invited us to join them for a little outing—to a prison. I'm not the kind of guy who would willingly walk into a prison. I'm a sheltered child of the suburbs who still doesn't know what pot smells like. I've never been in a fist fight. I grow pansies from seed.
Got it?
Nevertheless, I said yes. It was an easy introduction to prison life: three men where graduating from a Bible degree program. However, each time I visited they kept inviting me, and I kept saying yes.
I said stupid things when I tried to make small talk.
I screwed up plenty of songs.
I prayed some really stupid prayers.
Who knows if anything I taught from the Bible stuck?
I only made it over about once or twice a month when we moved closer to my in laws in Vermont.
Nevertheless, I befriended a few of the men. They always welcomed me with a smile—something that is rare in prison from what I've heard. I brought them chocolate bars for Christmas, which, by the way, meant the world to many of them.
I even saw several of them prosper after release. When we visit Vermont I always take our car to one man's repair shop. Another man helped us move.
I don't want to make anything I've ever done sound successful, spectacular, or super-sacrificial. Everything started with the most normal invitation: "Want to come along?"
I just had to say, "Yes" and drive a little bit.
I found a room of men who needed healthy relationships: brothers, parents, grandparents—anything that was life giving to counteract the counterfeits that had wrecked their lives.
I did very normal, unspectacular things: leading a few songs, praying, or sharing what I'd been learning from scripture. Everything I did in prison grew out of one small step, a decision to respond to an opportunity that I suspected God had placed in my path.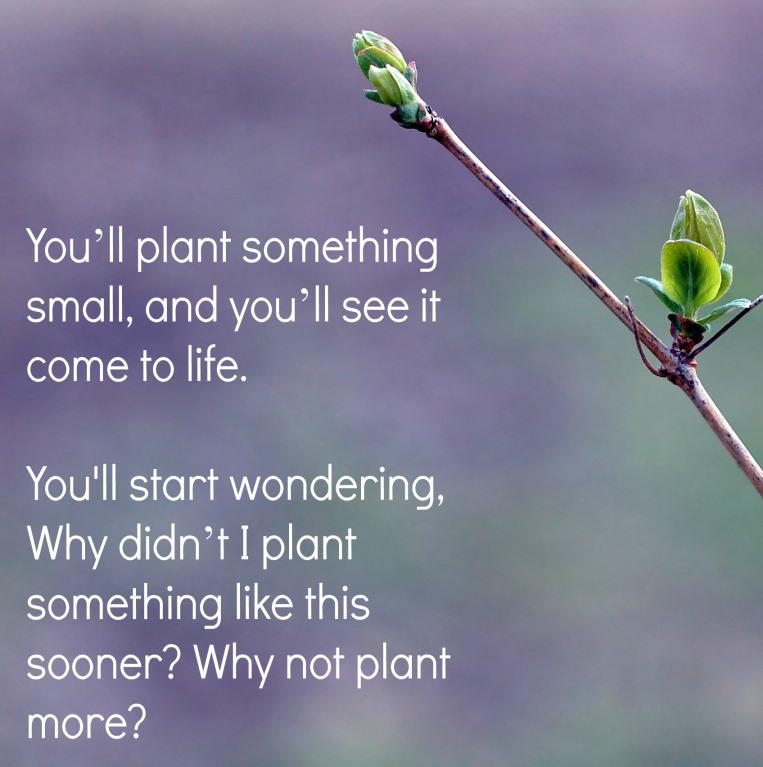 I used to think of service as this thing I budget for on my schedule. "Here are my two hours of community service."
CHECK!
I thought I would start with one small thing and stick with it, keeping it boxed in and contained, safe and sound in one time slot. Instead, I've evolved and changed over time.
I used to look at a guy like Shane Claiborne and think, "Man, I'll never be able to serve people like him." Then I read his story.
While attending Eastern University in Philadelphia, Claiborne heard that a group of homeless women and children were being evicted from an abandoned church. Claiborne and his friends decided the church was on the wrong side and set out to stand with these women and children.
They said "Yes" and then they drove a little.
That experience led to the founding of The Simple Way.
I get annoyed when people criticize a guy like Claiborne for using a "radical" rhetoric. There's nothing radical about pursing the relationships and challenges God has placed before you.
Every small step I've taken in ministry happens when I say "Yes" to a need God places in front of me.
Sometimes that yes leads to a second yes.
It takes the first yes to change your heart and to reshape the way you view your time and resources. Sometimes the first yes puts you in a position to see the next need.
We're in another season of saying a small yes to serving meals in our community center, and that may lead to another yes for serving refugees.
Service is a rabbit hole, the red pill that changes your perception of the world around you.
Serving others makes you look at your time differently.
You start asking if you need to watch as much television or work quite so many hours or delete all of the extra games and apps on your tablet or whether you can bring your kids along to serve others.
The change can be gradual and dare I suggest organic.
You'll plant something small, and you'll see it come to life. Soon you'll enjoy the harvest it's given you and you'll start wondering, Why didn't I plant something like this sooner? Why not plant more?
Before you know it, you're tilling up the weeds and brambles to make room for something new, beautiful, and life-giving for yourself and others.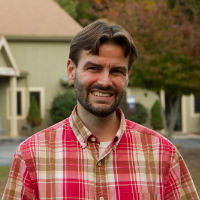 Ed Cyzewski blogs at www.inamirrordimly.com where he shares imperfect and sometimes sarcastic thoughts about following Jesus.
He is the co-author of Hazardous: Committing to the Cost
of the Following Jesus and the author of Coffeehouse Theology.
Find him on twitter: @edcyzewski and on Facebook. Subscribe to his e-newsletter for previews of his upcoming books Unfollowers: The Dropouts, Detractors, and Doubters of Jesus and The Good News of Revelation.