Are you getting so tired of hearing about my book? I feel like I've been talking about it a lot lately. I'll be back to more normal stuff next week, but it just feels like everything started happening at once…and of course, I had to tell you about it all.
Today I'm honored to be over at the brand new blog of my publisher, Convergent Books. I took this opportunity to write specifically about the language I used in my memoir, because it's a big deal to me.
I used curse words. I used them deliberately. I used them even though I know and respect and understand why it might feel like an issue for some of my readers. Even though I know it meant that many Christian bookstores would not sell my book.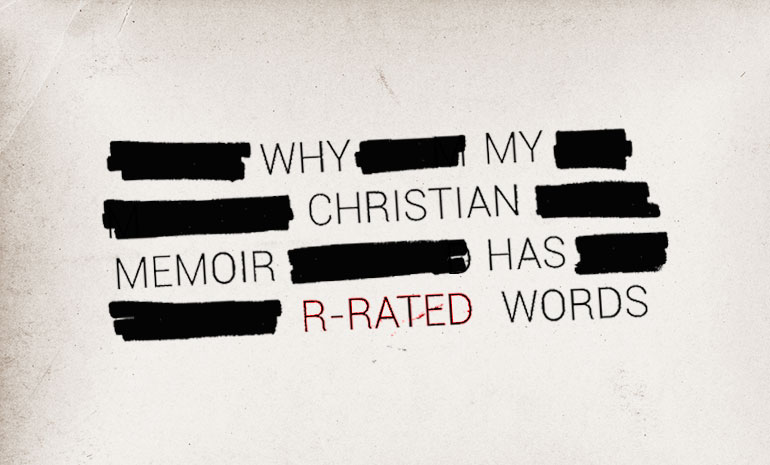 I've written candidly before about swearing. This piece I wrote a while ago for Deeper Story ("In Defense of the Four-Letter-Word") was one of the more controversial posts that I've written.
But at Convergent today, I wanted to talk specifically about the surprising role of four-letter-words in my own faith journey. And the way that God used this language to speak into my darkness.
I hope you'll follow me over there. Here's the beginning:
When I began looking for a publisher for my memoir, When We Were on Fire, I didn't have a dream list of demands or stipulations. I had only one question that lurked at the edge of my mind: Will they want to sanitize my story?

My manuscript felt like such a wily thing. It was a literary memoir that was a little too Jesus-y for a mainline press. It was a Christian book with too much shadowy doubt and too many sharp edges of pain. Try as I might, I couldn't picture it shelved in the Inspirational section of a Christian bookstore, next to all the Jesus-swag.

And, of course, there was the matter of language… (Read the rest here.)