Danielle Vermeer is one of the most passionate advocates for social justice that I've met. The steps she's taken to align her wardrobe and her heart both challenge and encourage me. Also, I wish I had her mad sewing skills. Her blog is a wealth of information about faith, feminism and justice, and her voice is so essential to this conversation, that I asked her to lead off this new series. Please welcome her here!

The midday sun beamed through the cottage windows as the little girl's nimble hands grasped the over-sized scissors and snipped the cotton skirt. A bead of sweat tickled my upper lip, and I wiped it away swiftly as I hovered over this young girl. Not yet seven years old, my fair-haired and crystal blue-eyed niece carefully cut along the dotted line I'd drawn on the cream-colored cotton, a strip of excess fabric now dangling off the wooden table. Her dainty hands fidgeting in the over-sized scissors, she gazed up at me as if to ask for affirmation. "That's perfect, sweetie. Keep going," I said gently, "All the way to the seam."
There is a story sewn into every seam.
I feel the story in the woosh of the chiffon A-line skirt I bought at the thrift store, an intercepted memory of a cocktail party in the Mad Men days fleeting before my eyes. I sense it in the ruffle of the crinoline layers underneath the hand-sewn wedding gown. And I sense it in the black and white cotton dress from the Salvation Army, the one my niece had asked to help me with at the lake house.
Huddled over the deconstructed dress, the seams that bind up the threads of fabric and of my heart are ripped open wide, and I tell her the story behind the dress. I tell her that I'm not perfect, my dear. None of us is perfect. But I'm trying to learn how to sew because I want to know how to do this myself. I want to feel connected to the women and girls around the world who are bending over just like us, with afternoon heat dampening our browlines and the work of our hands determining whether we will eat or not.
The difference is that I can eat whether or not the work on my dress is finished, unlike my sisters in factories, not lake houses, around the world. And so I exercise my freedom in taking a break, grabbing a few chunks of ice to plop in my lemonade and gobbling down a leftover poppyseed muffin.
I am also exercising my freedom is in a different way, in choosing to not buy anything new. It's been 18 months ago now that I've meandered through the sale section at Target and toted the yellow Forever 21 bags with John 3:16, ironically, printed on the bottom. What had started as a silly self-challenge to test how long I could last without purchasing new clothing quickly became a more serious commitment to overhaul my consumption habits, which had spiraled out of control by the time I was in college. It was so out of control that at one point, I had enough dresses to wear a different one every day for nearly three months.
If you're doing the math, yes, that's nearly 100 dresses, most of which were from "fast fashion" retailers like Forever 21, Gap, H&M, and Target — companies with less than stellar labor practices.
Month after month in this buying boycott (buycott?), I delved more deeply into the complex, opaque supply chains that weave together in either threads of compassion or shackles of injustice. From my time working in the anti-trafficking sector, I knew all about the children who harvested the cotton each fall in Uzbekistan and the women packed into garment factories in Bangladesh and the factory workers in China who tried to jump to their deaths but instead were caught by large nets installed by the factory owners. As with many other issues interconnected with modern slavery, I was educated beyond my level of obedience.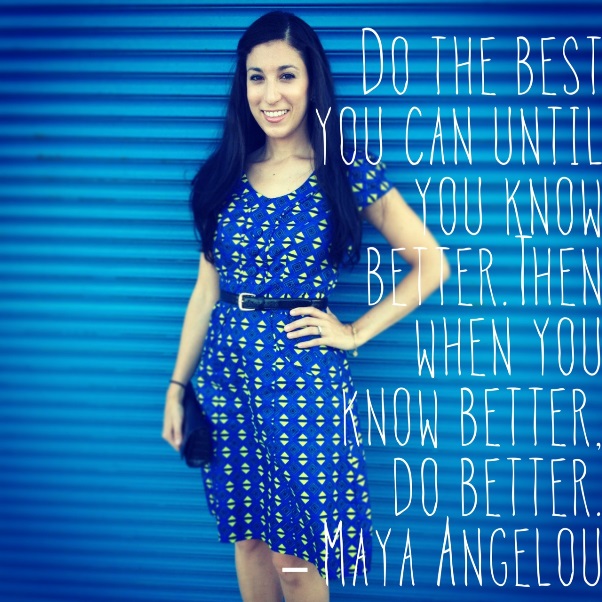 I knew that my fashion consumption habits were harming others, but I didn't obey the call to justice until at last, enough was enough. Obedience in this situation looked like buying nothing new unless I could know for sure that it was produced, manufactured, and sold ethically.
I thought that meant no Forever 21, no Gap, no H&M, no Target, but rather only thrift and resale and consignment stores. I was wrong.
There is more to ethical fashion that buying only at thrift stores and boycotting major retailers. Buying nothing new not only penalized the mainstream companies whose unethical practices I wanted to avoid, but also the up-and-coming ethical fashion enterprises that were stylish and slave-free. It was time to follow the sage-like advice of Maya Angelou in my clothing shopping: "Do the best you can until you know better. Then when you know better, do better."
By this Fourth of July, I knew better. I wanted to do better. That was the weekend I ripped apart the oversized dress from the thrift store with the black bodice and cream-colored skirt, a remnant from the days when clothing was still made in our country. Printed on the construction paper-like square sewn into the seam, "Made in the USA" tells a different story, one of American garment workers and unions and accidents like the factory collapse in Bangladesh this past spring that crushed over 1,100 workers.
On the day we celebrate independence, they say let freedom ring. We cross our hearts, beat our chests with our fists, and proudly affirm our independence, our inalienable rights, our determination for a better life.
Around the world, people of every nation and creed and color are doing the same. They are crossing their hearts, praying for their loved ones as they file away into farms that harvest our garments' raw materials to the factories that sew up the seams to the cities that distribute and sell the final products.
And around the world, somewhere, there is another not yet seven year old girl, perhaps in Bangladesh with golden brown skin instead of my niece's Dutch complexion, who is also cutting along a dotted line, all the way to the seam.
We must ask though, whether the dotted line is toward freedom — or toward slavery.
The answer to ethical fashion is in my hands, one wielding a seam ripper and the other a credit card. With every splayed-open seam in an upcycled dress comes a mending of my heart. With every swipe of the credit card for a new ethically-produced dress comes empowerment of women to support themselves and their families.
There is a story sewn into every seam, but it's up to us, together, to fashion the right one — one that truly lets freedom ring.
*
Some of the main excuses I hear (and give myself) in not buying ethical fashion are that it is often more expensive and/or less convenient. To encourage you in your journey toward ethical fashion, I'd like to pass along these four simple steps toward becoming a more conscious consumer of fashion.
*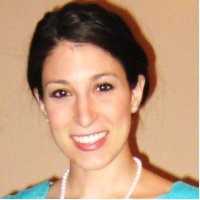 Danielle L. Vermeer is a social impact consultant by day and blogger on the intersections of marriage, faith, and feminism by night. A longtime advocate in the anti-trafficking sector, she is passionate about amplifying the voices of survivors and sharing stories of hope and healing. She and her husband are on a journey of two becoming one and are trying to consume more ethically in Chicagoland.
Connect with her at www.fromtwotoone.com or on Twitter at @fromtwotoone. If you have any specific questions about this topic, email her at danielle [at] fromtwotoone [dot] com or leave them in the comments below.