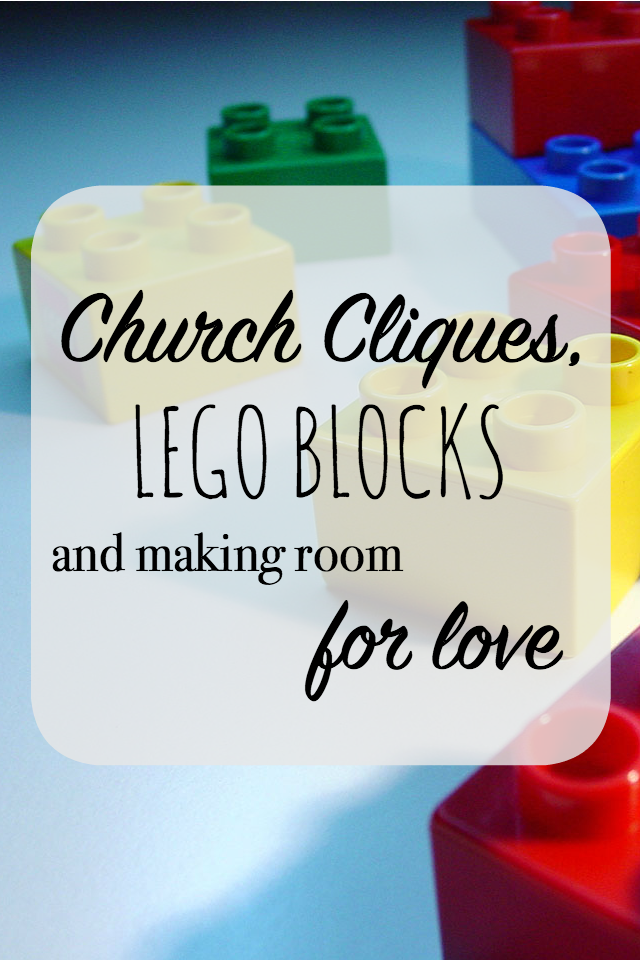 When we got back to America, all I wanted was to find a church.
We had been in China for a year teaching English. The town we lived in was far enough away from the Big City to make our foreign faces new and jarring to the local community.
Wherever I walked, people gawked or took pictures or grabbed my grocery list to examine my sloppy cursive.
It was an entire year of halting small talk in broken, simple phrases – a strange cocktail party where I was both dignitary and circus performer. Always talking, never connecting. Unable to disappear but never really seen at that soul level that I craved.
The whole thing had left me a little gray-tinged and hollow.
But we were back in the country now, new to town, still unpacking the boxes in our cute one-bedroom apartment.
We were starting over, starting out, and I felt a little bit like if I could just get to the right church, everything would be okay.
I'd been lonely like this before, after all. Once upon a time, I'd walked into the church youth group alone and awkward and 13 years old, and they'd taken me straight in. This kind of instant love leaves a mark, subtle and powerful, and you find yourself searching subconsciously for that kind of belonging all the rest of your days.
*
We go to the little white church for the first time one sunny fall morning, and the light streaks in as we stand there singing and then turn to greet our neighbors.
We say hello and smile. People shake our hands warmly but do not ask our names.
The room quiets, and a woman comes to the front to tell a bit of her story. A little pre-sermon thought. An anecdote. An antidote.
It's a story about loneliness and friendship. It's the story of how she and her husband struggled so mightily to connect at church, how they joined things, how they "plugged in," how they never seemed to be able to cultivate the friendships they really wanted.
I don't remember the details of her story. But I remember the conclusion. The metaphor. The epiphany.
"What I discovered," she says, "is that people are like Lego blocks. Some of us have lots of connector spots, and some of us are those little square ones with only four spots, and it's not personal. You just only have a certain amount of space for friendship."
The whole place seems to be nodding in tandem, and she says, "I discovered that people weren't intentionally trying to exclude me. It's just that all their Lego connector spots were full."
And of course, it made all the sense in the world.
But I was lonely. I was waiting for the church people to take us straight in like they did all those years before. I needed love and belonging and an invitation to lunch.
But they were Lego blocks filled up, connected and connecting, already built into what they wanted to be.
*
I've always been an introvert. From my earliest childhood, I was a one-best-friend kind of person…which I suppose makes me even worse than one of those four-pronged square Legos. I'm like a Lego dot.
I am acutely aware of my own limitations when it comes to friendship and connection. Too many dinner/coffee/drinks dates in a row, and I get crabby and claustrophobic. Too many toddlers up in my business, and I turn into Wacko Yelling Mom.
I believe that God did not build us to be BFFs with every person to cross our paths. We are limited. We are meant to be limited.
And yet, at the heart of the gospel is this idea of more than enough – more than enough love to cover our hate, more than enough grace to cover our brokenness, more than enough Light to dispel our darkness.
There is a story in the Bible about a boy who gives what he has – a couple of fish, a few loaves of bread. And Jesus takes it and blesses it, and somehow, it feeds a whole hungry crowd of five thousand.
What is clearly not enough becomes enough. Becomes more than enough.
And I think about this when I think about relationships and church and plugging in. When I think about the lonely ones who are in between homes. Who are in transition, who are looking for their people, who are not sure they'll ever find them.
If we believe we are Lego blocks, plastic and unyielding with no spaces available, we will end up living that way.
We'll exclude one another unintentionally; we'll live blind to the need around us, to the new face that appears and disappears before we can ever learn a name. We become cliquey and ingrown and sharp at the edges.
We can't be everything to everyone. But we will be something to everyone. We can choose to live in the generosity of God's love or in the poverty of our limitations, and it matters what we choose.
So what if you can't go out to coffee with her every week?
That's fine.
Go once. Listen. Ask questions.
Maybe you won't end up sharing your deepest, darkest secrets with that couple in the lobby, but ask them about their kids. Remember their names. Write them down if you have to.
Look at the prom photos of her grandkids that she carries in her purse. Ask about his job and really listen when he talks about it. These small moments matter too.
In the end, there is a difference between nice and kind, and more and more I am convinced that "community" is not formed by telling everything to everybody but by these simple, strong threads of love.
And it's both: we are limited, and we are not.
We are not Lego blocks, plastic and immovable. We give the last crust we have and trust God to make it enough.
We grow. We expand. We choose to take each other in.