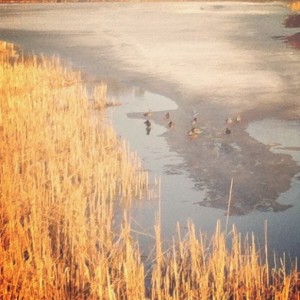 On Good Friday, the kids played with their best friends all day, and then Dane was Done with Life, in the way you just are after too much goodness, too much running, too much Easter-egg-dying, cupcake-eating fun.
Ten minutes before we were supposed to be to church for Good Friday service, he was lying on the garage floor, kicking and sobbing in the dirt.
So Andrew went, and I stayed home. I made peanut butter sandwiches and washed blueberries. We sat together at the kitchen counter, his hair smelling of dirt and sweat and air.
And it was Good Friday, and it was just like any other Friday night.
It's an apt ending to this year's Lenten season, which was, for me, understated. Ash Wednesday came and went, and I didn't make it to church. I downloaded two Lenten Devotions and didn't read either one of them at all.
Some of the bloggers in my community drank only water this Lenten season, and they committed the extra money to Blood:Water Mission. It was a beautiful, perfect expression. I loved the metaphor and the reality of it all mixed up together. But I didn't do it with them. I didn't even try.
I lost the baby, and I felt it more than I thought I would. I promptly went to Trader Joe's and bought a big case of wine.  For the past couple of weeks, I've been drinking two glasses in the evenings. Sometimes three. I pour another one and think to myself wryly, Silver linings. And then I wait for that subtle lifting. I wait for the edges to blur and life to feel a little easier.
After Good Friday service, Andrew came home, and the kids were in bed, and the house buzzed with silence. We drank red wine and ate a loaf of parmesan bread in a house still littered with the day's debris – Legos, plastic toys, dishes. I confessed that when I'd read Jesus' words that morning from the book of John, I couldn't hear his voice.
After all these years of talking evangelical, sometimes the Bible just sounds like The Bible – distant and choppy, written for another time, written to someone else. I can see Jesus, bent over his disciples' feet, washing, but the whole thing is muted and far away, a fuzzy black-and-white video with no sound.
*
This year as part of Holy Week, Pope Francis washed the feet of 12 inmates, including two women.  I don't keep up much on the Pope, but I read this article teary eyed and moved. And I can't stop thinking about this thing he said: "It is not in soul-searching or constant introspection that we encounter the Lord."
I've been thinking about how easily I have gotten stone-sunk into myself. About how I've moved through my daily life this last month a little distant, a little turned in, a little unseeing.
And I think it has something to do with the fact that in the ultrasound, there was an empty hole where there should have been life. And I've curled myself around it, protective of this phantom pain.
We go to our Mommy class, and I gravitate toward the Mama Friend who knows me back and forth instead of to the women I don't know.
I can see in their eyes their own Tired. Their own Too Much. But I've never sat down at the sensory table next to one of them. I haven't asked them that simple, powerful question: "How are you doing?"
I haven't meant it.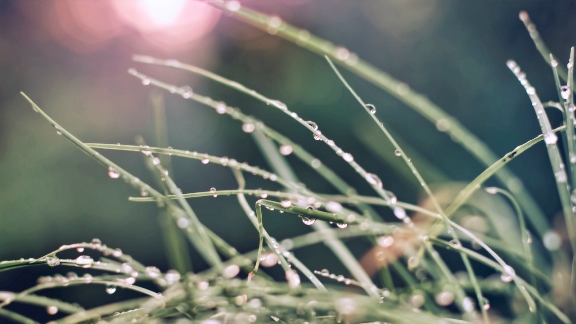 On Easter morning the sun rises distant and cold, and the wind is howling, and it doesn't feel a bit like Resurrection.
But then, if we're honest, it seldom does.
At Church I am tired, trying to keep awake after up-til-1am-making-deviled eggs. They've given us white rags, and I hold onto mine, feeling the terrycloth rough against my fingers. The rags are meant to symbolize surrender and the servant call of Christ. They're about the upside-down kingdom in which God is knelt down, washing feet.
And I'm thinking about my year of Ask. About how I've gotten so much better at receiving. I'm learning to see clearly when I need help and to ask for it. I'm even learning to ask God for things, practicing these tentative, daily prayers of faith.
But there is another side to this word, and it has to do with seeing and it has to do with hearing. It has to do with looking outside of my own heart and toward others.
And I still don't know how to get the balance right. Because I am tired and I am a little bit undone. Because sometimes the pain of the world seems like entirely too much, and I just want to go home. I just want to pour another glass of wine. I just want to float away.
But Easter Sunday means that, in the end, Love is bigger. It means that even when I don't feel like I have a single thing to give, Love is enough. That if I reach forward, however imperfectly, to wash someone's feet, I will somehow encounter Jesus.
It's cold when we get home to finish the Easter dinner – a mad rush of cheesy potatoes and table setting. Outside there's still snow on the ground, but also there's that thing in the air that says spring is coming.
A few ducks have come back, and they're picking their way along the ice, swimming in the shallow water. And they are saving my life all over again.
And really, Resurrection is everywhere. Ducks. Sunlight. A table full of food and laughter. Easter eggs broken in half, filled with treasure.
It's a hundred thousand broken rays of sunlight. They're shining straight through.
(The first Monday of the month is usually when I do a Book Reflection and Giveaway. But I felt like I needed to write this today. Stop by tomorrow to learn about a great new book, Life After Art!)