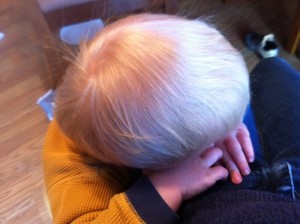 I'm honored today to be posting over at Steve Wiens' blog, The Actual Pastor.
Steve is a pastor at one of my favorite churches in the area, Church of the Open Door.
(This is also the church I wrote about in this post about pain and the absence of evangelical art.)
I'm thankful for the work he is doing and to know him now in the interwebs!
In keeping with the theme of his blog, I wrote about the actual writing/mama life. (As opposed to the glittering, book-filled, type-writer dreams that I used to have.) I hope you'll join me there!
Here's the first bit:
Madeliene L'Engle had a Tower.

Maybe not an actual tower, but a special writing room that she called "The Tower" in her home at Crosswicks. I imagine it full of leather-spined first editions and a heavy, oak desk. I imagine a view – the kind that inspires deep thoughts – and one of those old typewriters with keys that click with beautiful finality.

I always thought that the writing life would look like that. The room. The books. The windows. A quiet place for lovely words to emerge, calm and orb-like, rooted in some other magnificent reality.

Here is my actual writing spot…

[click here to be shocked and appalled.]