When an angel
snapped the old thin threads of speech
with an untimely birth announcement,
slit the seemly cloth of an even more blessed
event with shears of miracle…
– Luci Shaw, "…for who can endure the day of his coming,"
from her advent poetry book Accompanied by Angels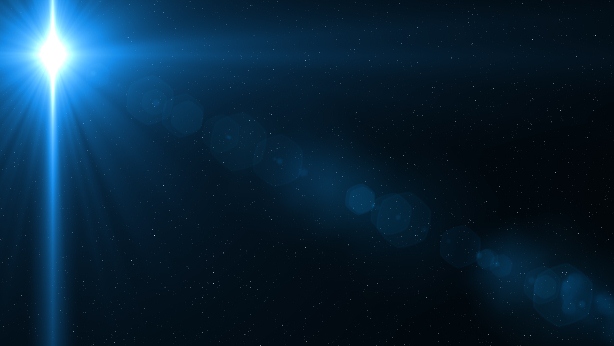 I admit that I am part of the problem. If there's a sappy Christmas movie on network TV, I'm going to be watching it. I have a startlingly large collection of them sitting on the shelf in the basement, and at this time of year, under the glowing Christmas tree, my body craves half-truths about "Christmas miracles" like it craves sweets.
I want to watch as towns band together to decorate and unlikely strangers fall in love. I want some cranky shmuck to discover the spirit of Christmas, this vague ethereal thing that somehow transforms him into his best self. I want candles and romance and mistletoe. I want the boy and the girl to kiss at the end, for that kiss to set the whole world right again.
I'll turn a blind eye to bad plots and worse dialogue as long as there's a happy ending. A work-obsessed PR agent forced to confront her past, present and future by the ghost of a party girl client? Yes please. Melissa Joan Hart as a desperate waitress who kidnaps Mario Lopez and brings him to her family Christmas? Um, why not?
It is December. I am eating sugar cookies for breakfast and watching all the movies. The Christmas music loops on the radio and I am absently singing along, wanting so much to believe that it's the most wonderful time of the year. I want the world strung with lights, wrapped in cellophane, hazy with Magic Snow and so many little Christmas miracles.
*
This year, it's dark and heavy, Christmas sunk-deep in the worst of reality. I don't have to tell you that. You're still reeling too, I'm sure, from the footage. The photos. The faces of all of those children and their teachers. The gash the whole thing left in all of us.
Last weekend, before it all happened, my Mama Friend watched the coroner drive past her house first thing in the morning and pick up her neighbor – the kind man who walked his dog through the back of their shared yards four times a day.
Last weekend, whatever small spark of life that rendered my pregnancy test positive slipped away during the fifth week, and I felt it fall like a star from my body.
The second Advent candle burns on the kitchen table, representing either love or peace (depending on who you ask), while somewhere across the country both are crushed in one incomprehensible moment.
I sat in a coffee shop on Saturday night with the fake fire lit and Frank Sinatra crooning about Christmas, and outside, an ambulance flew down the road, flashing, wailing, and I was so aware of it. The uncertainty. The possibility of more death. The reality that sometimes you don't get a "Christmas miracle."
Maybe the husband leaves. Maybe you turn to wake him and he is gone and you have to call the coroner on the second Saturday of Christmas. Maybe the pregnancy dissolves or never happens at all. Maybe you, who want love so desperately, do not get a handsome stranger and an unlikely romance. Just more loneliness.
And what do you do when the angels do not come? When that old Christmas magic is not enough? What happens when a gunman comes and your world shatters like dropped glass during the most wonderful time of the year?
*
I keep thinking about Luci Shaw's phrase: shears of miracle. The cold metal, the glint of it, the violent nature of cutting. I am oddly comforted by the language in the poem: a miracle as a sharp thing. A sword, a knife, a snapping of threads.
Because God this world is dark. And the rosy whorls of romance in the sappy Christmas movies can't penetrate it. And the cheery songs can't change it, and from now on, our troubles won't actually be far away. Life keeps happening even though it's Christmas, even though we'd like it to just stop for a few lousy moment so we can lie under the Christmas tree with our precious babies and look up at the light.
This year, I don't need a golden, haloed baby and his beatific mother posed neatly in a lit manger. I need the sharp reality of it. I need Love to come bold and defiant and wild. I need it to be strong enough and bright enough to cut through this dark.
I need shepherds to show up with their mud-caked fingernails and their dusty feet because this is not just about a baby, it's about a rebellion. It's about Light come to shatter this darkness, to cut the evil that binds hearts. It's Love stronger than hate, stronger than that which is broken inside of us.
I need  the blood and the pain of a lonely, helpless birth. I need the dirt and the shit and the wide-eyed fear and the star above the whole messy thing, the only assurance that God is still in this. That even though it doesn't look like it at all, the promise is coming true.
It is cutting through the darkness now. Miracle. It is sharp enough and strong enough, and it will change the world entirely.