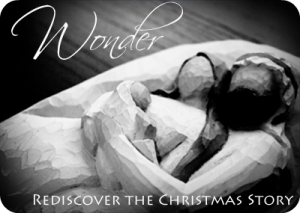 I've been loving the Advent posts springing up all around the internet this month. It's been a crazy December, what with the babysitter quitting and the unwritten Christmas letter and the unwrapped presents.
It is tempting to believe that it is about all of these urgent, unfinished Christmas tasks…but then there are all these voices, and they are telling me the truth every day about Advent.
They are helping me to wait and hope and ponder. They are helping me to celebrate.
One of the great Advent series I've been following is over at my friend Stephanie Spencer's blog, Everyday Awe. She's assembled a great group of writers to explore the facets of the season, wonder being the thread that ties all of it together. I'm so honored to be posting there today about doubt and faith and that moment when the angel comes.
Here's the first bit:
Say he comes.
Say he stands in my room, all wings and glory. White and glowing, lit with some kind of swallowed fire.
Say he says my name out loud and the walls shake with the sound of it. Say he makes a promise – the kind that changes everything. The kind that splits the world I know into before and after.
Say he says, "Nothing is impossible with God," after he has just told me the impossible, and then, say, he fades away like smoke. Or maybe he just vanishes, just all of the sudden, and the room that was a moment ago so full of him is just as it was last night, the night before, every night of my whole normal, quiet life.
Say he comes and goes, all in the span of a few breaths.
Would I believe?