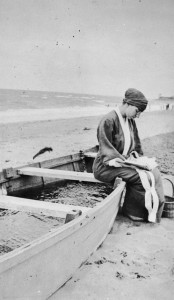 The first time I wrote my book, it was piecemeal, class by class, prompt by prompt, as I worked through my Master's in Creative Writing.
I didn't go into the MFA program intending to sort out my evangelical past, but things happened and then more things happened, and then it all seemed tied up together. Tug one little thread, and it all comes unraveled.
There I was, studying memoir, while my life fell to pieces around me. I was writing to figure it out, writing to get through it, writing because I couldn't remember how to pray.
So I wrote about the old on fire days and the old Teen Mania days. I wrote about sadness and about drinking and about my best friends. I found structures that allowed me to confess my doubt and anger. I found a way to be entirely honest in a way I couldn't seem to manage in real life.
And here's what I love about God: when I couldn't bring myself to read his words, he came to me in mine.
During those years, the Bible felt too charged, the church too rife with baggage. I'd sit for hours with my journal at a coffee shop, trying to pray in the way that I used to. But I felt so alone.
And so when I say that memoir, for me, is a work of wholeness, it's because writing is part of how God healed me. I didn't see it at first. It didn't feel like God's presence in the way I had come to expect it – but when I held that finished manuscript, I could see it had been held. There were fingerprints all over it.
*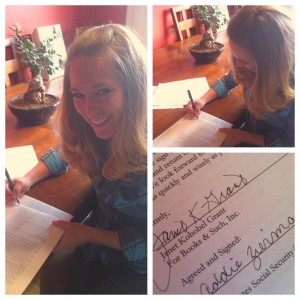 This past two weeks has been like swimming underwater.
I recently signed with an amazing new agent, Rachelle Gardner. The paperwork came in the mail on a gray Thursday afternoon, and I read it outside, while Dane and Liam chased the ducks. I signed the next morning at our kitchen table, and the whole thing was bathed in sunlight like a new beginning.
Since then, I have been editing. I've been sifting through my past, cutting and restructuring, deleting and re-adding. I've been turning the whole thing over, examining it as art. As story. As memoir.
It's long, detailed, tedious work, and for two-and-half-weeks, I lived sort of half-here, half-somewhere-else. When it's time to stop working, it takes me a while to emerge into the moment, into the bright of the November air.
Just a couple of months ago, I sat at the Story conference in Chicago, and Anne Lamott said, "I have an hour talk on everything I know about writing, and I have an hour talk on everything I know about faith, and they're basically the same talk."
And in this month of intense editing, here is what I know to be true about both faith and art: truth takes time. It takes time to understand, and it takes time to untangle from long sentences and convoluted structure.
Maybe it takes some time away. A few months or a few years. Maybe you can't understand why you keep getting stuck when you want to move forward. But then, after long enough, you look back and you can actually see. You see that God was there all along, even when you thought he wasn't. You can see that this story is about so much more than you.
*
I sent in my latest draft on Thursday afternoon, just as the sun was disappearing outside of the Caribou Coffee into that early Minnesota night. I called my mom who was watching the boys, and they all did a happy dance and hollered into the phone. Then I picked them up and we went to McDonalds to celebrate…the one with the tubes and the slides and all the germs.
I don't know what's next for the book. (We never know what's next, do we? Not really.) But in that moment with the kids playing in that sticky, fluorescent PlayPlace, it felt like I had come up out of the water.
And who knows if it's faith or writing or both, but you edit like mad, and you submerge yourself in the dark mystery of it. You relive it and rehash it and turn it in 15,000 words shorter, and it's all a kind of baptism. You come out a little clean, a little healed, a little bit more whole.