Acts 3:2-3 & 6: Now a man crippled from birth was being carried to the temple gate called Beautiful, where he was put every day to beg from those going into the temple courts. When he saw Peter and John about to enter, he asked them for money…Peter said, "Silver or gold I do not have, but what I have I give you. In the name of Jesus Christ of Nazareth, walk."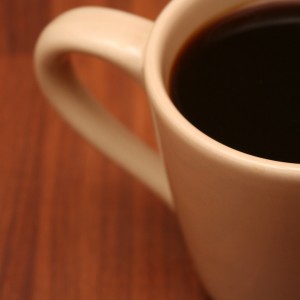 If I had all the money in the world, I would fly to see you.
I'd leave the kids with their grandparents, and come to your house with a bag full of presents and chocolate and wine, and we could wander around your city until we feel a little less lost, a little more found.
If you were closer, I'd invite you over for sub-par coffee: Target brand, I'll admit…but Fair Trade approved at least. I buy it already ground and run it through an old 12-cup Mr. Coffee instead of a fancy French press…but I'd make you some anyway.
You could sit down at my kitchen table, and you'd have to move the crayons and push Dane's Halloween costume aside. But I'd close my laptop and we could just sit there and hash it all out. We'd stop only to feed the kids, go for a cold autumn walk, stop at Target, not so much to buy happiness, but at least maybe the $14.99 knit cowl version of it.
Do you ever wake up and feel like you're so empty and tired that you don't have anything to offer anyone? It's like you're a shell, and whatever used to be alive in you crawled away to find a new home.
In the early morning darkness, when the kids are wakeful, I am so aware of my limitations. The dark great need of the world closes in and it feels so heavy. I stand and hold Liam, swaying side to side, because he cries if I sit down, but God, I'm tired. I feel like my legs might crumble beneath me if I keep at it, this stand…sway…stand…sway.
And I can feel you all, pressing in against my heart. You are hungry, starving. You are dying of preventable disease, dying in childbirth. You are women who have been abused. Wounded. Lied to. Hurt. Or maybe you're just tired. I want to rent out a spa for an entire day and get you all facials and massages. I want to make you feel precious.
You are adoptive parents and orphaned children, and I'd fund the whole deal if I could. Who knew this whole process could be so gut-wrenchingly long and hard? I'd send a nice fat check, and you could stop waiting and start letting your lives twine into each other in all of those normal, beautiful ways.
You are sad in your own hard, particular way, and if I had more time, I'd sit on the phone with you all day and just let you cry. Not say anything, just be there, at the other end of the line, breathing in and out.
But calling has gotten so difficult, and money is tight and time is so scarce with these children of mine, incessant in their need. Every time I pick up my phone, Liam has a fit because he wants to watch YouTube videos on it instead.
And there's not just one guy begging at the gate, but all of us. The whole world broken and waiting for something miraculous. And sometimes the healing takes longer than one blinding moment: In the name of Jesus…Walk.
*
I am relearning to pray.
For a while I stopped believing that my voice mattered. I imagined it bouncing against the heavens and coming back down. I suspect this is a pretty typical swing, a reaction to those on fire days when I prayed day and night for things like REVIVAL and saw no change at all.
And prayer is mysterious, and mysterious things scare me. It doesn't work like a math equation, where you plug in a name and a need and the answer appears on some cosmic screen…but that doesn't mean it's not working. To believe this, even a little bit, is what we mean when we say faith.
And so Andrew suggests that we write down the names of everyone we know, put them on the wall in our upstairs hallway. Remember. Pray. Watch. Wait to see what God does.
Every day I walk by those names, and I remember, and I speak your name out loud to God. And this is what I have to give. Not silver or gold or plane tickets or even a great big bear hug. Not always a listening ear or an afternoon uninterrupted, drinking coffee at the kitchen table. I am so limited, so empty these days. I am a shell. I am an echo.
And Lord knows if I could, I'd fly to you and we'd have a glass of wine and talk all night long. We'd prop each other up like a couple of wounded, tired soldiers limping home.
Instead, I have this. Jesus.
I have this fragile hope that somewhere my voice and His love will collide, and it will be grace and it will be healing.
It will be the beginning of a miracle.
It will help you get your footing, stand up, walk.