You are the light of the world. A town built on a hill cannot be hidden. Matthew 5:14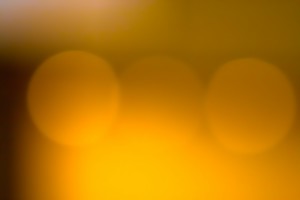 It's October now, and the light is changing. Moving farther and farther away.
In the afternoons, when the kids are napping, I drag the brown wicker chair to the far corner of the deck – the only place where there's still a little patch of sun. And it just feels different on my face. Like it's slipping away even as I sit beneath it.
When I plod barefooted down to the kitchen to write at 4:30 every morning, it is end-of-the-world dark, and it stays that way until after 6:30. I work by the stove-light and the fluorescent computer screen. I sit facing the big sliding glass door as always, but I can't see the pond or the ducks or the changing trees. Just the dark. And it feels different, writing that way.
Last Wednesday, the light box arrived in the mail, sleek and boxy with white tubes stretching up through it. Andrew got it for me because, in the winter months, the darkness sort of infects me with a deep, flat kind of sadness.
They call it seasonal affective disorder and make these boxes now to help, and so I flip mine on first thing in the morning. The fluorescence of it is blinding, startling, and it feels a little like my eyes are going to explode at first from all that light.
The light box manual promises to disperse these ions, little particles of air that will apparently make me feel like I'm in a clean forest or near a waterfall or standing in a field after a thunderstorm has passed, leaving the ground wind-ravaged and soaked through. "Use the Sky Effect light and the Negative Ionizer simultaneously," the user's guide promises, "and feel like you're sitting on the beach on a sunny day."
Except, of course, you don't. Not really. You feel like you're sitting in your sweat pants at the kitchen table, and the whole contraption has that plastic manufactured smell about it. I think, Don't promise me beach. Don't compare this to warm skin and red cheeks and that bleached out kind of happiness. Talk science. Say it straight, for crying out loud. Say neurons and circadian rhythms. We all know this is no island vacation.
*
And it's just built into the rhythms of nature. Every year around this time, the sun feels a little farther away, a little more reluctant to appear. The nights get longer, the days get shorter.
I wish I had seen it before, this metaphor. I wish I had understood that God is not farther away just because I feel him less. It's about orbit, about an angle that is always changing, about the normal rhythms of life.
We are spinning on our own tilted axis, a full turn every 24 hours. We are spinning slowly around the sun, a full rotation every 365.256363 days, and Darkness comes not as some sort of punishment or capital-L lesson for our hard hearts. It comes because it comes. Because that's how we're made.
*
You are the light of the world, the Scripture says, and light moves across a range of color and degree. Did you know that? There's this electromagnetic spectrum of frequencies and wavelengths, and there are so many different shades of light.
You are the soft, low lamp on a nightstand or the bright overhead light of a conference room. You are a candle, flickering. A tiny bulb on a strand of Christmas lights. A light-box beaming from the kitchen table. You are a solar lantern at the walkway. A porch light. A street light. A spotlight. A ray.
Maybe your light is softer, a little wavering, but that doesn't make it less, doesn't diminish it's importance. Dim is not a kind of failure. Fluorescent is not a kind of success. The truth is, we need it all, every degree of brightness, every small, flickering light.
Because the earth tilts and things move and your angle changes just one tiny little degree, and suddenly, God doesn't feel as close as he once did. The Dark comes faster, lasts longer, and it's its own kind of seasonal affective disorder. It makes you sad. It makes you doubt.
When that happens (because it will happen) look to the hills. There is a city. A hundred thousand lights, glowing in every degree of brightness.
There's that God-light in all of us, given and held, candles burning, lights shining, all of it calling us home.