God never gives you more than you can handle: A misquote of 1 Corinthians 10:13, which promises that God will not allow us to be tempted beyond what we can bear but will instead provide a way out. This phrase is regularly misused by well-meaning Christians to assure the hurting that they can get through the worst kind of pain and grief.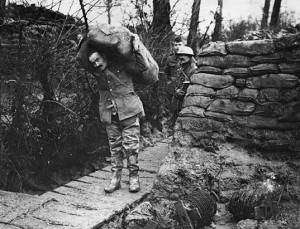 We've taken to meeting at a restaurant that we call Moonrock. It hasn't actually been the Moonrock for years, but neither of us can seem to remember the new name. So we just go with it.
We sit on the deck, where you can look out on a tiny man-made pond with a little fountain in the middle. The traffic on 169 creates a wall of white noise. It's a good place for mini-corn dogs and for boneless wings and for long conversations, so we call it Moonrock, and we go with it.
The sun is sinking faster now, end of summer fast. It's almost dark when she mentions the party that she went to this weekend, the boy she saw there who once leered over her in the backseat of a car, violated her in the worst kind of way.
"He's married," she says, and the Sad that's been at the edge of her smile all night comes all the way out. "His wife is pregnant. They weren't even trying. It just happened."
"Of course it did," I say, wearily. Because the deeper we get into life, the more it seems to go like this. Of course the jerk would get the golden-edged dream that she's been reaching for. It would happen justlikethat for him, while she tosses out yet another negative pregnancy test and buys more folic acid. While she waits and aches and then waits some more.
It's that age old question that echoes through the book of Psalms. That question of fairness, of karma, of why bad things happen to the good and good things to the bad. And all the theological arguments and well-crafted answers in the world don't change the tinny wrongness of it all reverberating in your heart.
We are quiet for a while. Every now and then, she adds a detail to the story, or I ask a question. Mostly we just sit silent while night falls around us.
The giant rock that is the moon is in its waning phase, half-disappeared in the sky.
"The important thing to remember," I say finally and with a kind of faux-seriousness, "is that God is in control." And we both crack up a little. The sudden burst of laughter from our quiet table makes people around us look up.
And it's not that we don't believe it, that statement. We're laughing because it's such a wildly inappropriate, overused phrase. It is the period meant to end the run-on sentence of another person's pain. It's the thing we say to each other when we don't know what to say.
"Everything happens for a reason," she adds, joining in on my irreverent little game.
"God always works for the good of those who love him." I say, quoting now a Bible verse. The one that tends to be applied like spiritual shellac to all that is mysterious and hard. On their own, they're good words, but they rub like sandpaper against your heart when used by the well-meaning Christian to explain why you'll be just fine.
"Or my favorite," she says, "God never gives you more than you can handle…which is not in the Bible." She takes a swig of Diet Coke. Her third refill. Neither of us felt much like booze tonight.
"Shut up," I say, "It is too in the Bible."
"Mmmm…nope. Not."
"Well for crying out loud," I say. "That explains so much."
It explains the heaviness of my own daily life, for one. How, in the course of about five minutes, I can be the world's most patient mother…and then a little-less patient…then losing my mind, having a full-fledged yelling match with my three-year-old.
It explains why I have to send him to his room, where he flings himself angrily against his door again and again. I lie on my bed, watching the ceiling fan go round and round murmuring over and over again, I can't do it God. Help me, help me, help me. I cannot do it.
When I think of the word handle, I think absorb. You handle something, and it sort of disappears seamlessly into your life. I used to be so good at that, and then all of the sudden, it got to be too much, and now it seems like the slightest thing undoes me.
Among the things I cannot handle (even after the longest "quiet time," even as I murmur prayers under my breath):  a new pile of dirty clothes at the bottom of the stairs after I just washed and folded five loads. The pre-dinner crankies and the post-bedtime mess and my son's 3am night terrors. I can't handle the unkind words from strangers, shot sharp and straight from somewhere in the Internet. I can't handle all the Tired.
The waiting, day after day, for a hope deferred — I can't do it. And I can't handle the fears that sweep, unbidden, into my own heart.
Most of all, I can't handle the pain of my friend, sitting across from me, holding a Diet Coke instead of the baby she so desperately wants. I can't do a single thing about any of it.
But we keep saying this crap, over and over. We've got each other convinced that by putting a little bit of Jesus on it, we can handle life's worst.  That God measured out a certain dose of pain for you – not more than you can handle, of course – and you should be able to say a prayer, inhale, and take it straight to the heart like a champ.
At the Moonrock, we sit across from each other, silent under the weight of all that we can't handle, all that we can't understand. We're breathing in and out under the summer sky and there are no easy answers. Just the mystery of the moon and its phases. The mystery of God's love, sure as the sky.