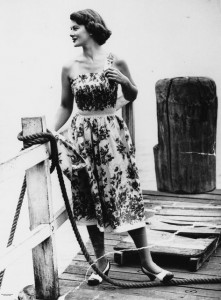 Sorry to keep sending you away from this space, but I have the honor today of contributing at the lovely Renee Johnson Fisher's blog for her series "I Survived My 20s." (Even though, at 29, I technically haven't.)
I don't really know how to preface this post except to say that I keep thinking of that T.S. Eliot line. The one about exploration and the draw of Love and how, in the end, we …arrive where we started/And know the place for the first time.
My 20s are unraveling this year into the Tired Thirties (as Madeline L'Engle calls them). So much has changed and so much remained the same. I look around me, and I know this place in a way I didn't ten years ago. For that, I am grateful.
I hope you'll join me at Renee's place for a reflection on this past decade and the things I survived. Here are the first couple of paragraphs.
I turned 20 on a warm day in July, and then, two weeks later, I got married.
There was pink tulle everywhere and 200 roses that we ordered online and arranged into bouquets in the church basement. During the ceremony, two of my best friends from high school sang "Be Thou My Vision," and their voices filled the room, haunting and sweet.
This is how I began my 20s: eyes closed, heart raised. I was full to the brim with love and with Jesus, surrounded by all of my closest friends who felt the exact same way. From that alter, the future looked sparkling smooth. I said "I do," and dove all the way in. (Continue reading here.)