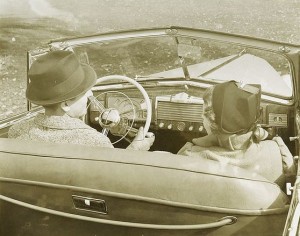 Her iPhone has been leading us in circles around Bloomington Minnesota for the last ten minutes.
It keeps insisting that there are Caribou Coffee shops where there are, in fact, not. In a parking ramp, for example. Or in that eerily quiet strip-mall up the road.
"Where are you taking me?" I demand.
She responds by making fun of the country music I have playing softly on the radio.
I crank it up loud and sing along, because I believe that summer nights and twangy, earthy songs just kind of go together.
This is only our third real-life meeting. We met somewhere in all the blogging and the tweeting. In all those words flung like water across the internet, sinking down into the hearts of strangers.
I know that she will become a good friend by the way we laugh together, loud and shameless.
"OK," she says, looking down at her useless phone again. "According to this, there should be a Caribou…in the middle of this intersection."
"Geez," I say, pulling another U-turn.
She leans back against the seat and laughs. "Don't you wish that Jesus was your copilot right now?"
*
It's a nice metaphor if, like me, you love a good road trip.
It's even nicer when you flip it around so that God's in the "driver's seat" and "Jesus takes the wheel," and you're the one sitting in the sun-drenched passenger's seat, window down, feet on the dash.
(I could see the whole country this way, the whole world if it were possible.)
When it comes to faith, I find that there are two different types of metaphor. There are the ones that illuminate, in some humble way, the great mystery of God. And then there are the ones that reduce the whole thing to one small, knowable element…like driving a car, with Jesus sipping gas-station coffee right next to you.
You can see how it happens, because, as Orson Scott Card has said, metaphors are about "holding the most truth in the least space." At their best, they are small waterways that lead us to the ocean of God's love. At their worst, they are bumper stickers.
After all, faith is not really a fast car, cutting through the world. (Air conditioning and speakers and half-eaten bag of Gardetto's crumpled up in the front seat.) At least it shouldn't be. The Bible is not a road-map that shows you exactly which route to choose, exactly which turns to take. When we pretend it is, we cheapen the hard beauty of it.
Life is a wilderness and a city and a dark jungle all at once, and there is no air conditioned car involved. You are walking and you are wandering and sometimes you stop dead in your tracks and beg, "God, show me which way." And sometimes he just does not.
He says, I am the way. And then he sits down against a tree and waits for you to figure it out.
I know what it's like to flip your Bible open to a random page in desperation for some sort of direction. Lord, show me the answer. And it is almost never pertinent, never that fluorescent, blinking arrow of a Bible verse that you wanted when you prayed.
And it's not turn-by-turn directions, but a small, bright light. It is illuminating your tired feet beneath you, throwing some relief onto the path that you find yourself lost on.
The goal of this thing is not getting there safe, getting there quick, taking the simplest route. It's not really getting there at all, because, if we are moving in the love of Christ, then we are already there. Each leg of this journey is its own destination.
The beauty of all this lostness lies in the fact that we are never really lost, not to him who sees us. Not to him who knows every stone of this, every tree and building, every dark alley, every resting place.
His love is the map, his way is our way.
We just have to pick ourselves up and keep moving.