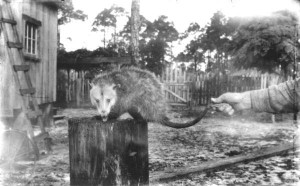 It's hard to say which came first for me, the Depression or the anger, but the people of God felt decidedly absent from both.
That was the summer I stopped calling them Christians, started calling them "Church People," because that's where they were: at Bible study or worship team practice or service.
They were going through study books heavy with fill-in-the-blanks. They were searching Scripture for the right answer.
They were not with me as I drank margaritas and cried into my basket of free chips. They were not listening to my slurred, pain-filled questions as I shot them across the table. The ones whose answers do not fit neatly into a blank.
I was cynical and angry and broken in a million pieces, and the Church People were nowhere to be found.
*
One of the most unhelpful and frustrating comments I've come across in the blogosphere goes something like this: I used to feel that way, but I'm getting tired of all of this criticism and endless discussion. It's time to move on. Be the Change.
I've seen variations of this comment on things that I've written and on things others have written. I've seen entire posts centered around this theme of Get over it, already.
And in some ways I get it. I too remember the first time that I was well enough to really hear that famous Ghandi quote, and it spoke truth to me in a brand new way– Be the change you wish to see in the world.
I remember how it filled me with tentative hope…that even though the Church was full of problems and hate and darkness and ugly, I could choose to be part of the solution. I remember the freedom of finally feeling strong enough to stand up in the wreckage, well enough to be part of that change.
But it was a long time coming.
Our hearts swing like pendulums, back, forth. We are always moving and learning and reacting and hoping. And when we get hit by some great weight of the soul, we tend to swing from one extreme to another. From on fire to angry, cynical. From so in love with Jesus to the dull ache of loneliness.
You don't choose this Angry Place with its concrete walls and shards of glass. Not at first. You just find yourself here one day, and it is cold and dark and lonely.
And if someone won't go down there with you, won't let you rant, let you rage, let you be where you're at, then you find yourself stuck. If someone's not in there to give you a boost when you're ready to climb out…then you stay there for too long. It starts to turn your heart cold.
But the evangelical culture as a whole does not go there. We're not sure how to handle the bitterness and cynicism that feel so volatile, so explosive and dangerous.
We don't know how to be here with one another, so we rush each other through, forward, into a more comfortable place. We turn our backs, crank up the Christian radio; we dismiss the pain and talk about more important things. Like changing the world.
We say, "Just trust Jesus" or we say, "Stop complaining. Be the change." And it's two sides of the same, worthless coin. A token given instead of our presence and patience. A nickel tossed to the beggar while hurrying by, being careful not to look into her eyes.
*
To the one who is angry: you get to be angry.
You are not late or behind or wrong; your struggle matters. Ask the hard questions, the ones with the sharp edges. Sometimes they are the truest ones.
I want to say to you, Angry One, I know. I want to say take your time.
Even here, you are Beloved. Especially here.
To the one who has long ago left that place behind, don't forget its coldness, its hardness. Don't forget the sharpness of its edges or how hard it is to crawl out. Give grace freely; choose your words wisely. Remember that love is patient.
To the one who has not been there, give grace too. Choose understanding. The journey, after all, is long, and who knows what emotional and spiritual landscapes we will find down this narrow road?
We are all doing the best we can, moving at our own pace, so desperate for grace and understanding. We walk face-first into hard questions at different times. We find ourselves in darkness or in light, and it matters. We all have something to add to the discussion.
Do not be afraid. God is in this too, every last volatile bit.
Dare to descend into someone else's hard, angry pain and find Him waiting there.