I'm feeling led to…: A phrase Christians use explain their decisions, indicating that God has shown them a clear way, and they are simply following. Synonymous phrases include: "God told me to…" and "I'm feeling convicted to…"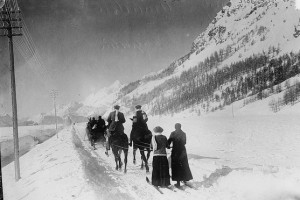 I didn't see it coming, and it shot through me like an arrow.
He'd written it by hand on notebook paper: a crumpled, five-page break-up letter he gave me in the church foyer. "I'm feeling led to end this relationship," the letter said. "God is telling me to break up with you." There was a shocking finality about these words that sent to my twin bed, sobbing.
At fourteen, I was ill-equipped to handle a breakup. But this one stripped me of the normal rites of heartbreak. How could I eat ice cream and rant? It wasn't really the boy's fault at all, and he'd made sure I understood it. It was God who made him do it, for some lofty purpose that neither of us could understand. He felt led; what could he do but follow?
Here is the subtle undercurrent of a statement like this: You are not good enough for me, and you are not good enough for God either. You are dangerous; you are like a bomb buried under the ground, waiting to detonate, and he is "leading me" around you.
He was seventeen, unaware, sure that Jesus was the answer, no matter what the question. He was trying not to hurt me, so he used these words, thinking this phrase was a kindness. An explanation. What it actually did was compound the whole thing. It was not just the boy who was rejecting me. It was God.
*
I have noticed it lately, creeping through Christian circles again. When one of the couples in our small group left a few years ago, they prefaced it with this: "We're just feeling led…" and we nodded, of course. Go in peace. More recently, I've heard it used when choosing one good, important thing over another: "I just feel like God is telling me to go here…"
It is the perfect excuse. It is passive. It absolves us of the responsibility of our decisions, because they are not, after all, our decisions. They are God's decisions. As an added bonus, it highlights how in-tune we are with God. We are just listening, just following, just doing what he asks.
It's kind of slick. I've used it myself.
And of course, there is truth behind all of it. He is the Good Shepherd, we are told in Scripture. We are the sheep, it says, and he leads us to the good places, to the right places. We don't know where we're going, but we follow because we know him. We hear his voice, and it speaks to our deepest soul. So we go, though we don't always know where.
The problem is not the following itself. It's the way we say it: "I'm feeling led…" we say, like an excuse, like a trump card, like "end of discussion."
But, of course, "led" is not a feeling. It's a verb. It's one foot in front of another. It's that slow, purposeful walk toward the unknown.
Life is all about movement. We are always going, walking, leaving someone, meeting someone else.  Sometimes the direction we are "led" feels strange, and the leaving feels unkind. There is this drive to explain it away, to absolve ourselves, to point to the heavens and say, "This is His idea, not mine!"
As a community of believers, I'd like to see us stop all this nonsense.
To move in faith, yes, but to do it with grace. With kindness. With courage. Not God told me to break up with you, but rather, This is not working. I'm so sorry.
Not, I'm feeling led away from this church or this relationship or this event or this situation, but simply, I can't stay. I'm sorry.
I am thinking of Jesus and his own nomadic ministry. In the Gospels, he is always on his way somewhere, leaving somewhere else. He is heading always, inevitably, toward Jerusalem and the cross. He is meeting, healing, touching. Leaving.
As far as I know, he never says it out loud as he walks away: "I'm feeling led, you guys. Sorry." I'm guessing that people got it anyway. I'm guessing that purpose and people were never at odds in Him who perfectly embodied Love. That even as he moved forward, people understood that they were precious, wanted, beloved.
We move forward, move on, move into the unknown every day. Let's learn to do it quietly, our hearts courageous and full of love.