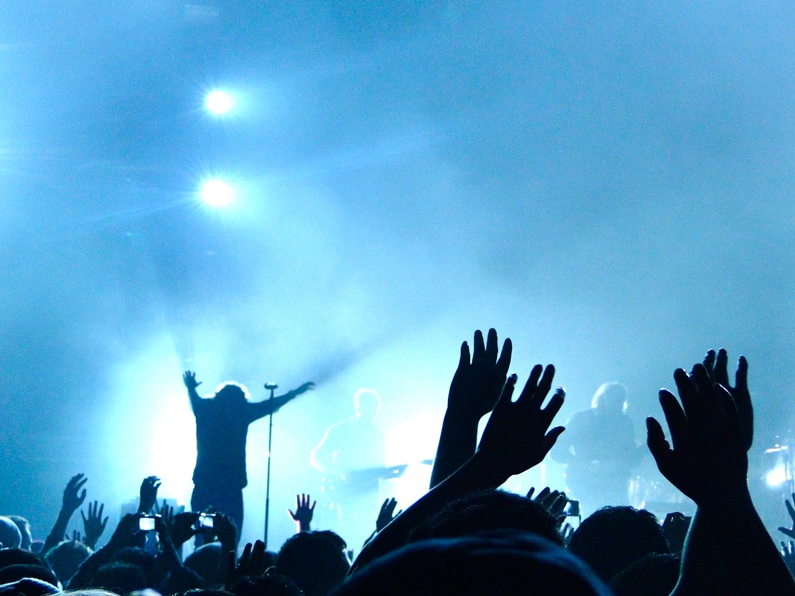 Sometimes on Sunday morning our worship team does the song Burn for You by Steve Fee, and it suddenly feels hard to be there.
I have a tentative relationship with my church anyway, but when they start singing this song, it's hard for me to stay in that dark room with all the drumming and the lights and the raised hands and promises.
It's a song with a lot of fire imagery and power words. There's a fire in my bones, uncontainable, and it's causing me to burn for You.
As a person who has burned for Jesus, who has been burned, who knows the destructive nature of fire as well as the cold absence of it, this is a loaded metaphor for me to begin with.
And then you get to the chorus:
I'll go anywhere
I'll do anything
At any cost for you my King
And I have to sit down in my seat so that I can't see the words. I have to fold up into my own smallness and remind myself that I don't have to earn the love of God.
*
It makes me think of that Bruno Mars song that the pop radio stations had on all the time a couple of months ago. The one with the chorus that promises:
I'd catch a grenade for ya
Throw my hand on a blade for ya
I'd jump in front of a train for ya
You know I'd do anything for ya
It's a song that annoys me for a couple of reason, the first of which is the word "ya."
But also, it's the audacity of those claims. The arrogance of them. The vague, unlikely promises that are easy to make, as chances are, no one will ever lob a grenade at her head.
When that song comes on the radio, I get irritable and start asking questions to my radio. Would ya do the dishes for her? Would ya change the dirty diapers for her? Pick up a box of tampons for her? Get up in the night with a crying baby for her? Would ya Bruno?
Would you listen? Would you stay if she failed you in the most unimaginable, heartbreaking way? Would you go to marriage counseling and sit there on the couch holding her hand, answering the hard questions? Would you do the work of forgiving, the work of being forgiven, in that moment where it would be easier to give up?
Because that's love: not the proud vow that you would die for her if it came to that, but a hundred thousand little deaths that somehow add up to Life.
But, you know, who wants to sing about that?
*
The problem with hyperbole, with lofty promises, is that life is not lived in the grand gesture.
I have seen enough of my own dark heart to know that even though I might desperately want to believe that I'd do anything for God, go anywhere for Him, give up anything he asked of me, there is a breaking point for me.
I have been to the place where he has been silent and he has asked me to trust him anyway, and I couldn't do it. I have been to the place where I have been lonely and hurt and instead of choosing faith, I chose tequila and denial and loud cynical anger.
Every day, I come to tiny little crossroads, places where I know what God wants from me and where I choose the exact opposite. Anger instead of love. Gossip instead of restraint. Bitterness instead of forgiveness.
So when they sing the song at church, I sit, because for me, it would be a lie. I sit and I try to remember that the God I believe in has already lived the hyperbole. He loves me to the ends of the earth, as far as East is from West, to the moon and back.
I believe that he pierced himself on the blade of my anger and sin and brokenness. That he gave it all and was not destroyed. That he loves me just the same, even when I fail miserably at loving him back.
*
I am trying this new thing.
Instead of promising God anything and anywhere and any cost, I am trying to stop in the moment and ask him. "What would you have me do here?"
I tried it at three in the morning when my son woke up whiny and needy and making demands like a little terrorist.
When he told me to put his blanky on his tummy and his sheet on his feet and his lion toy in a very particular spot on his pillow (NO, Mom. Not there. THERE!), I sucked in a breath, asked God my question, and heard the answer. Love.
When he screamed for me to come back and GET HIM A FRESH PULL-UP, I rallied, listened. Chose love one more time.
When he went into full meltdown mode ten minutes later because he wanted his turtle, a small plastic toy that could be buried at the bottom of any one of the 18 boxes of toys in my living room, I heard God say love, love, love, love, love, and I said, All out of love, God.
And then I went into Crazy Mode and shouted DANE. IT IS FOUR O'CLOCK IN THE MORNING! MOMMY IS ANGRY! And I called him a little shit under my breath while I went stomping into his bedroom to deal with the situation.
We try and try and then we fail. We cannot do the big things or the even little things, and God is well aware of it. In my failure, I am enough for him, and in my victory, I am enough for him too.
God's love is big and small, more extreme than the greatest hyperbole, more concrete than the tiniest need. And wide enough to cover all of it.