Intercessory Prayer: A prayer offered on behalf of another.
In the On Fire days, "battle" was our defining metaphor, and everything smacked of weapon and warfare. Even (especially) prayer. There were Principalities to be defeated and an Enemy at large, and we prayed fiercely against it, shot words into the darkness like arrows.
I remember praying a lot in those days for revival. I didn't pray so much for specific people as against the vague forces I perceived around me. Drugs and suicide and alcohol and lust: things I knew little-to-nothing about as I sat, cross-legged, among Christians.
It all felt heady and important and great. There was a sense that in prayer, we were harnessing the power of God like a laser, like it was poised to vanquish the black heart of evil forever.
*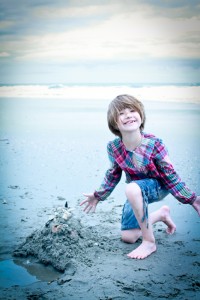 This is Amelia. Amy for short. I do not know her.
I don't really even know her family, though I've seen the beauty and strength of her mother through the words on her blog. I don't know Amy's favorite kind of candy or her birthday or what she wants to be when she grows up.
What I know is that she has a lump on her neck. That today, there's an oncologist who will say either "cancer" or "benign."
What I know is that her mother stays awake at night, stroking her hair, aching in the darkness.
*
When I say "prayer" these days, I am acutely aware of how much I don't know.
It is the tender heart of my greatest doubts, my biggest fears about God. Namely, that I could pray my little heart out for a certain outcome, a particular miracle, and in his terrible Goodness, God might do exactly the opposite.
Though I'm sure that the prayer-as-warfare metaphor still has some value, I find that I no longer have that warrior heart that I once did. I am a little tired now, a little broken. I still bear the wounds from all that battle.
Instead of making me feel powerful, prayer throws into stark light my own helplessness in the face of great pain. My dependence. My fear. There is so much ache in the world. So much evil. I am afraid that I will ask God to fix it, and he will say No for reasons that I cannot understand.
There was a stretch of years lost in all of my hurting where I barely prayed at all.
*
I have been praying in my own strange, imperfect way for Amy for one week now.
Her mother has put the call out into the bottomless internet. She's asked us to pray "no cancer," but I can't even form the words in my mouth. I just picture this girl, barely older than my Dane, with her mop of brown hair, running.
I say, Lord…Amy…and I believe that He knows.
I still feel tentative and unsure about the relationship of my prayers to God's action. It no longer feels as simple as cause and effect. As ask and you shall receive.
I don't believe that God will take care of Amy because I ask it of him, but rather that he is taking care of her now, will take care of her always, regardless of my participation in the whole messy thing.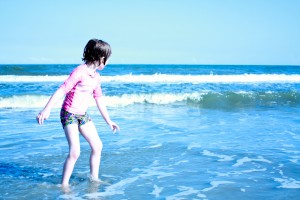 But I say her name again and again. Amy, Lord. I say it while loading the dishwasher or folding the laundry or driving my van, my own children subdued in their car seats behind me. It is a kind of liturgy for me, a kind of faith and hope and love.
I am reaching into the places I fear, holding the hands of strangers.
I am choosing, moment-by-moment, to touch my heart to the white-hot of their pain. To remember, as Anne Lamott once said, that "we're all in the same soup."
I don't know if my prayers will change anything, but I know that the more I say her name to God, the more I am changed. I am becoming part of her story, and she is becoming part of mine. I am believing, with each mention, that we belong to each other. That we are community. That because of the cross, we are not alone in our suffering.
My heart is filled with fear and doubt, but today, this family is on the edge of the abyss. So today, I will hold her picture in my mind, and I will lift her name to God, and I will choose this imperfect kind of prayer, this threadbare kind of belief.
Please, if you can, reach your hands out into the dark. Join us who are unsure, and lift it up anyway.