Prayer Request: A need or situation brought to the attention of a group of Christians so that they may pray for God's intervention.
I am an expert at making it sound spiritual.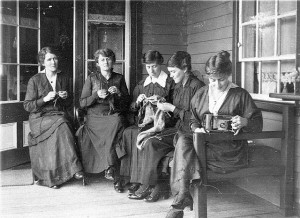 I have learned to wield words, to stack them around myself like a fortress. I know how to paint it so that my own failures are besides the point. The point is, of course, that jaw-dropping thing that he did. That asinine thing that she said. The way they hurt me.
The trick is to place all kinds of spiritual modifiers around it, the simplest being Please pray for [insert name] because [insert perceived failure here].
There is a way to pack so many words around a sharp fragment of gossip that I can convince myself that it's not judgment but insight. Holiness. Some form of love.
I might say, I know she's just living from her brokenness, but…. I might say, I'm feeling wounded because… I'll probably try to work in grace somehow. I need grace to love [insert name of particularly tricky person here, plus each and every sordid detail of the story.]
What I'm really saying of course is, it's not my fault. Something has happened that's left me feeling slapped across the cheek, and instead of turning the other one, I am wandering around, showing the mark to anyone who will take the time to look. See what they did?
I am not talking here of the deep wounds, of the secrets we keep, of the stories we need to tell to be made whole. There are times when the details are necessary, times when the guilty parties need to be named.
I'm talking about something different – those daily, unavoidable ways that we fail each other. I'm talking about the times when I'm pent up with pain and anger and I'm venting for the catharsis of it, for the justice of it, for the sympathetic nods and dropped jaws around the prayer circle.
And I know how to make it sound righteous. I phrase the request just right so that they rally around my anger, and I feel lifted, carried by their empathy. But after the porch light is turned off and the plates have been cleared, I am left alone with my own heart, stripped bare like winter branches.
Gossip is a kind of loneliness. Well-dressed as it may be, justified as it may feel, it never leads to healing. We are healed only when we reveal our own dark hearts to one another, our own failures, our own ugliness. We join hands, our love for each other joined to the infinite love of God, and it becomes a kind of river. All of our empty, broken places are covered by it.
The best model for group prayer that I have seen comes from Discover the Life, a reader for small groups by Neal and Judy Brower. Theirs is a call to honesty without advice or judgment. Rather than buffering our failures with the rotten circumstances, the jaw-dropping details, we keep it basic. Not I am angry because…; simply I am angry. Will you pray for me?
There is something beautiful to me in this idea of stripped-down story, cutting through the causes to the deepest, hardest truth. There is something organic about coming around one another's emptiness not to fix it, but to cover it, and I want to know that kind of healing, that kind of love.
I have been around the evangelical world a long time. I know all the best words. I am an expert in making it sound spiritual, in saying it just right.
Now I want to learn the quiet courage of saying it true.