Easter Weekend – The three days – Good Friday, Holy Saturday, and Easter Sunday – that form the climax of the story of Christ.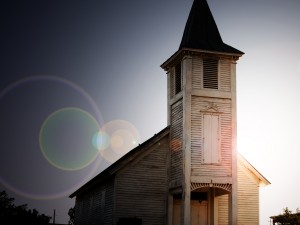 Good Friday
The service is split into seven parts, and there are candles and readings and costumes and art. I'm equal parts compelled and exhausted.
Last night, we drove the seven hours from Minnesota to my childhood home in the Chicago suburbs. We arrived at 1am and then waited another hour for the kids to spiral back toward sleep.
At church, hours later, the view looks the same as it did in high school, though the faces are mostly unfamiliar. My mind is wild. It lights on the moment – the dancers, the reading – then flits away, seized by some sudden memory.
When the last candle is extinguished and the sanctuary is bathed in darkness, I feel trapped by the quiet. I am wondering about my kids, tapping my toes, needing them like crack cocaine.
It is heavy, all this talk of sacrifice. A Father gives up his Son for love and it feels like despair. It makes me desperate for their dirty cheeks, their snotty, open-mouth kisses.
Holy Saturday
A book I read once on the liturgical year called this the quietest day. The emptiest one. The worst has happened, and God did not stop it, did not even come, and you are left holding nothing in your wide open hands.
I am not quiet today. Instead, I'm laughing with my two best friends from high school. I have a wine glass in one hand and a felt mustache on a stick in the other, and we're all posing photo-booth style for the camera.
It is Holy Saturday, but also it is her bridal shower, my friend and old accountability partner. She is tall in her designer shoes, radiant in her white pencil dress. Her accent is lightly British after so many years in London, but I still remember what her belly-laugh sounds like at a high school sleepover.
The first time her mom was in the hospital, the three of us went to the high school variety show, I think, to avoid it. And no one can really say how that old car, Penelope the Beast, ended up hitting that tree, but there we were, shaking on the side of the road – our first Saturday of the soul.
There were more, of course. First heartbreaks. Second ones. That long, mid-twenties Emptiness when we met to drink strong margaritas and to feel grace, stronger still.
When she stands to thank us all for coming, her voice catches in a way that reminds me that even in these happy days, there is an element of emptiness. There is the long, cold split of the ocean between one place and another.
When she stands, my mind briefly lights on the disciples all those years ago, and I think, We are scattered still.
Easter Sunday
In high school, we made a party out of it: an all-nighter followed by an early drive to Glencoe Beach. We huddled in sweatshirts at the shore of Lake Michigan to sing, pray, wait for the sun.
But this morning, my first thought is not He has Risen!, but rather they have. The baby monitors are buzzing with their early-morning voices – babbling from the one, a drawn out Mommm! from the other.
I imagined that if I paid attention to these Holy days, Easter itself would come in like a crescendo. A burst of light. I imagined my heart would be wild with the joy of it all. But the day passes, a little tired, a little understated.
My kids are too young to understand it. Dane drops his boiled eggs hard into the dye and they crack straight through. He wants to dig for worms with Papi instead of hunting for eggs anyway, and I want to take a nap.
We start the long trip home in early evening, and the boys drop off to sleep before the sun is gone. And maybe I missed that moment this morning when the sun came up, but I am watching it disappear, lighting the fields around the interstate.
And suddenly, that seems right. The sun comes up on an empty tomb, but the story doesn't end there. It circles around, begins again, and you have to learn to live it all anew. You wake to resurrection. You have to learn to live there.
The sun sets over the fields, and the stars come out one by one over Wisconsin. We drive the dark road home, lit quietly from within.