As of yesterday, I have officially been blogging for six months.
It feels like a significant milestone to me…probably because I'm the equivalent of a blogging pre-teen, and I still think that half-birthdays count.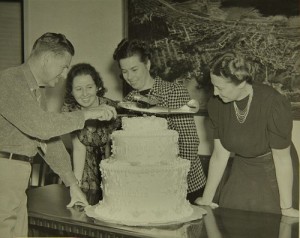 Liam was barely four months old, our whole family in the throws of a late-summer cold. I'd recently broken my permanent retainer bar trying to open bottle of olive oil with my teeth, and it was still flapping around in my mouth because the baby was teething and the toddler was insane and I could not, for the life of me, figure out a time to schedule an orthodontist appointment.
And of course, that's when things like this happen. At the worst possible time.
An email from my agent: We really think you need to start a blog. There was all this talk of platform, that ugly word that sends introverted writers the world over spiraling into McDonalds/chick-flick comas. Or at least that's what happened to this writer.
I remember thinking, When on earth am I going to carve out time to write a blog? What in the world am I even going to write about?
Here is an evangelical phrase for you: God works all things for the good. It is a paraphrase of a Bible verse (Romans 8:28), and it's one of those mildly irritating things people say when you're going through something crappy or frustrating. It's meant to give a little perspective and hope, but it often feels reductive and trite.
But I think about this blog and I think about this verse, this cliché, and I think that maybe all we're really trying to say is this: you are given the thing that you never asked for, never wanted, and it changes you in ways you could never have imagined.
There had been, of course, the book, and writing it had turned out to be important in processing my fiery, evangelical past and the subsequent loneliness and depression. This is one of those gifts of memoir: you spin and spin and spin your life until it's no longer straw but art, and the creating brings a kind of wholeness.
But the book was done, and I'd been floundering. I was tentative toward faith, a little afraid to approach it, distrustful of the methods and language I'd used in the past.
And then here it was: this list of terms, clichés, metaphors, catch-phrases, and certainly they're not all bad or obsolete. It's just that, for me, re-imagining them has been like chipping away at some nameless thing that had calcified over my faith and made God inaccessible.
It's slow, long work. But every once in a while, something falls away, and for a moment I can see straight to the wild, beating heart of it all.
I didn't expect this. I didn't think I'd be changed in the writing.
I never imagined that the internet itself would be full of love and friendship, all these little grace pockets, ready and waiting for me. And you. I never imagined you.
I have been buoyed by your honesty, changed by your insight, encouraged by your experiences, so similar to my own. And I'm thankful because with every month of blogging, I am finding myself a little less lonely, a little less cynical, a little less afraid.
So anyway, this is all my long-winded way of saying that it's my six month blogoversary, and I am grateful and I'm tired and I'm happy.
Here's to another six months. And then another. And then another.