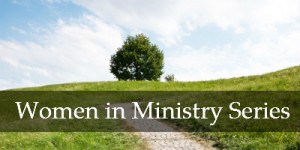 One of the unexpected joys of starting a blog this past fall has been the new friendships.
In a faith journey where I have often felt lonely and misunderstood, I am suddenly meeting people who have had similar experiences, who are fighting their own cynicism and darkness, just as I am. They inspire me and motivate me, and I feel privileged to hear their voices every day, speaking from the far corners of the world.
Ed Cyzewski is one of those people. I'm over at his blog, In a Mirror Dimly, today. I feel honored to be a guest writer for his Women in Ministry series. I hope you'll hop over and join us!