List for a Future Spouse: A method for encouraging young people to practice patience and fidelity to a future spouse by listing the qualities that they hope that person will have.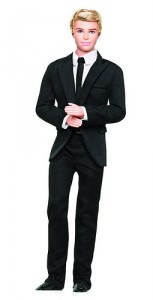 Somehow, one of us got this idea that it would be good to list out the qualities that we wanted in a future spouse, and it caught wild.
We were a generation of young, Christian girls, fed on a diet of Freddie Prinze Jr. movies and Saved by the Bell. In the Christian romance novels we kept bedside, the heroine's love interest was a surfer with blue eyes and missionary ambitions.
We knew exactly what our future husbands should be like, and we were madly ripping out college-ruled notebook paper, planning fairy-tale futures in loopy cursive. My future husband will love God. Buy me flowers on Valentines Day. Pray with me every night. Open the car door for me when we go anywhere.  Occasionally, hearts dotted our i's.
What we understood about marriage was that it was a kind of finish line, the place you wanted to get to, that line on the horizon where all the pinks and oranges swirl in the hazy pre-dawn. It was far. It was perfect.
In an evangelical culture that tied faith and sex so inextricably, there was a lot of pressure not to settle. Not to choose wrong. To wait for The One, to keep you heart wholly together until you found him.
He would be a kind of Christian Prince Charming, Zack Morris' hair and Billy Graham's faith and the two of you would get married, work with the youth group, get your own little tent when you chaperoned future trips to the Cornerstone Christian music festival.
At least that's what we wrote on our list.
And it is sort of darkly ironic, this list of expectations in a faith that's supposed to be about grace. About our inability to be perfect.
We fail, we fail, we fail, and Christ comes down anyway, lets his feet grow dusty on our weary roads, chooses us, settles for us who cannot live up to the List, settles deep into the pain and love of it all.
Here is what I know: the man I married does not match the list I made at fifteen. That list, buried in some journal, in some big Rubbermaid in the storage room, is hollow. Your voice echoes, lonely, under the high ceilings of the unattainable.
The beauty of marriage is in the reality of it, in the pain and the drudgery. He is handsome in his hoodie sweatshirt. He is throwing our children high in the air, getting them all riled up before bedtime. He is sometimes doing the dishes, sometimes not; he is watching The Bachelor with me; he is bent over his remote, playing a video game I don't understand.
Our shared journey of faith does not look like hands folded together in bed during long evening prayers. It is a conversation that we are always having; it is the way we keep at it when things are difficult; it is going to church and it is sometimes skipping church to read the newspaper at the kitchen counter and eat monkey bread straight from the pan.
I say something cutting; he is silent, distant in his anger. We settle for each other's imperfections, each other's failures. We ride it out.
His shaved stubble trails along the bathroom sink; the leftover spaghetti sauce is getting crusty in the unwashed pan, and this is love—real, messy, beautiful in its complexity, in its drudgery, in its brokenness.