God-breathed: A common description of the Bible, taken from 2 Timothy 3:16, which says, "All scripture is God-breathed and useful for teaching, rebuking, correcting and training in righteousness."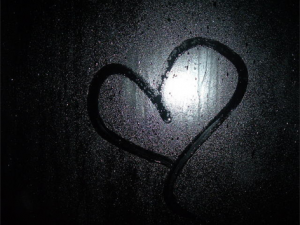 In bare, well-lit exam room, Liam's breath registers shallow on their instruments. The doctor is young with long fingers that he taps on the empty desk while he thinks aloud.
"I'm trying to decide whether to put him in the hospital overnight and give him some oxygen," he says to the wall. "But no…he'll probably be fine."
He gives me some photocopies on bronchiolitis, which advise me to bring him back immediately if he is "acting very sick." Super.
At home, we rock in his bedroom, his cheek warm against my chest, his soft chick hair damp with fever, and he falls asleep, mouth open, breaths fast and raspy on my skin.
God-breathed.
So many times, I've heard this verse used to precede something unkind: the argument, the confrontation, the "truth in love." Here is a scripture about morality or right-living, pulled straight from the God-breathed Bible, so you'd better listen, shape up.
It's that old bumper sticker theology: God said it; I believe it; that settles it, and it's God-breathed, God-breathed, God breathing down your neck until you want to run as fast as you can away.
His room is getting darker as the tired winter sun sets behind the blinds, and I can hear Dane's pounding feet on the other side of the door as he chases his dad around the house.
The vaporizer sends white steam spiraling into the air, and it's not so much about the Bible as about the breathing. The rhythm of it. The mystery of it. In. out. In. out. How, if we are to believe the old story, it is he who first breathed life into our dirt-dry lips.
And so there is something holy about his labored breathing, my own soft breath on his forehead. The breath of God circling through us all, connecting us to one another, connecting us to himself.
Yes the Bible is God-breathed. But so are you. So am I.
I read into this book my own skewed perspectives, my own translation, my own fragmented understanding. I inhale it like breath; I breathe it back out in an imperfect way. And all the time, God-breathed humans walk broken and beautiful around me. Inhale. Exhale.
We are up all through the night, rocking, Liam and I. We are awake in the earliest morning in the steam-filled bathroom, skin-to-skin while the mirror fogs. I am aware of his breath, aware of my own breath, recalling a fragment of a sermon I once heard about the Hebrew name for God – YHWH – how it has no vowels, only the airy sound of an exhale, an inhale – more like a breath than a name.
Inhale. Exhale. Breath in, breath out.
I hold him against me. In the dark morning, and his breath grows steady in his sleep. I am paying attention to it. It is ragged, steady, holy.
Inhale.
Exhale.