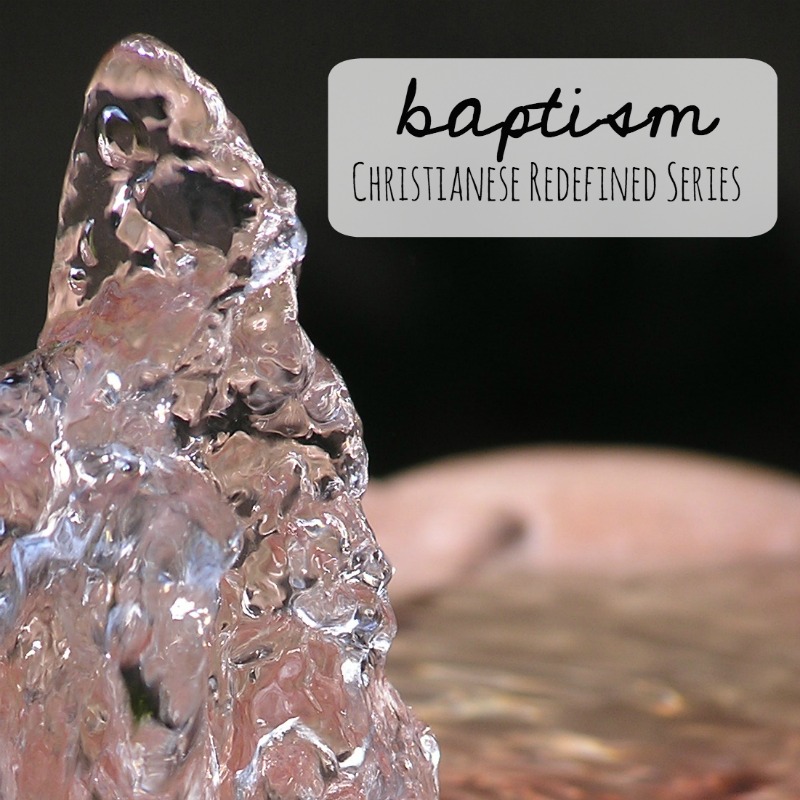 Baptism: (n.) The complete immersion of oneself in a body of water as a way of symbolizing death to the old way of life and the embracing of new life in Christ.
There is a photo I took in junior high of a friend and her parents on the day of their baptism. The three of them are standing a few feet apart in the man-made pond of a local mega-church, each with a different member of the pastoral staff.
Behind the pond, the church is brown brick with two entire walls of tinted windows. It is corporate and stark. Every weekend, more than 20,000 people attend a service there; at the time this picture was taken, it may have been the biggest mega-church in the country.
They brought me along to the service to take the picture and to hold the baby…and because they didn't really know anyone else there.
The picture is a little blurry. I tried my best to angle the camera in a way that it captures only the three of them—to manipulate the memory so that it looks as it was meant to be: a holy moment, a transcendent moment. A reverent silence, the church looking on with joy and grace.
But across the bottom of the frame, there are strangers. They are turned, talking to one another. One mopping his brow with a white handkerchief. One pulling the hair off the nape of her neck.
You can hardly blame them; after all, it had been going on like this for two hours—an assembly line of baptisms. Seven people at a time make their way into the pond. The head pastor on the intercom says over and over again, "I baptize you in the name of the Father, Son and Holy Spirit" while the staff in the water perform the ritual…in and out.
In the picture, the three of them are waiting to be submerged. They are the "Before" version of themselves, not the new, transformed version coming up wet and smiling from the pond.
Before them, the church people are mildly interested, mostly distracted. They do not realize how necessary they are to this moment. That to come up out of that water into a new life with Christ requires help. Love. Prayer. Grace. Support. Arms that hold you when you feel like you're falling apart.
The congregation fidgets at the shore, looks at their programs, looks at their watches. None of them notice the three people leaning back. Falling backwards. Maybe even drowning.