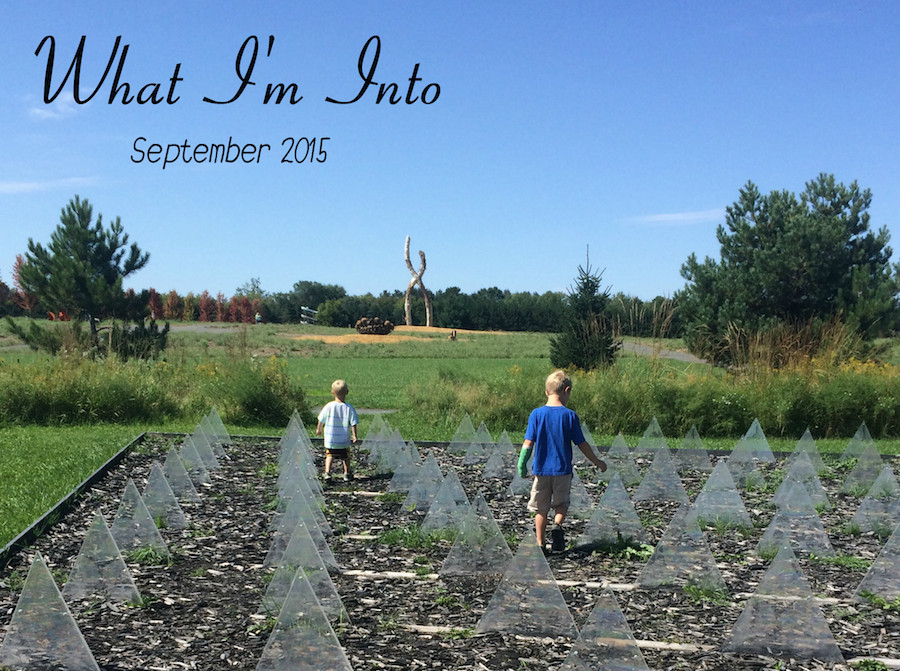 September has been so nice. The weather has been beautiful here in Minnesota, the change has been gentle, and THE KIDS ARE IN SCHOOL.
Dane started first grade on September 8th, and Liam started preschool on the 15th, and for the first time in months, I have regular solid windows of time. I think I do better with routine. I think my kids do too.
I'm thankful for the ways we've been able to settle into normal schedules and the fact that it's allowed me to find ways to be present again in this space. Hooray for all that.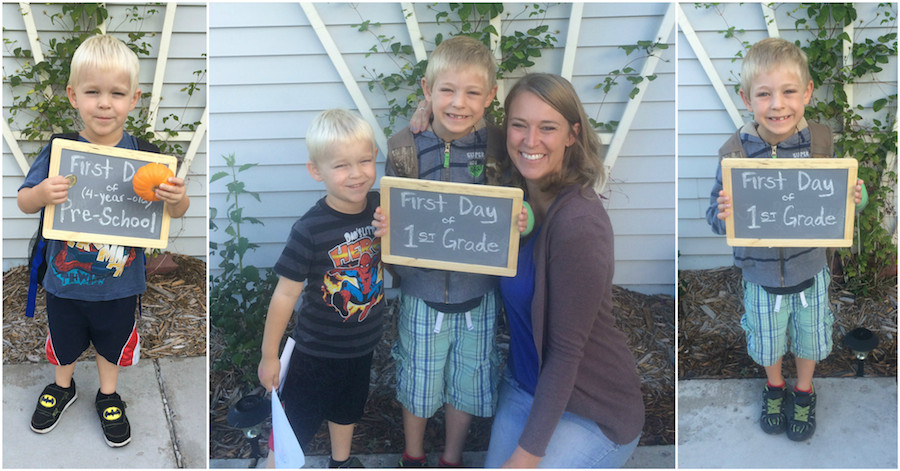 What I'm Reading:

American Born Chinese, Gene Luen Yang – I heard the author speak at the Festival of Faith and Writing in Grand Rapids a couple of years ago and he was brilliant. But I completely forgot to check out the book until Leigh Kramer's What I'm Into post a month or two reminded me (see why these are so great?) Loved it.
Tiny Beautiful Things: Advice from Love and Life from Dear Sugar, Cheryl Strayed – This was a beautiful book — a compilation of advice columns from when Cheryl Strayed spent time as "Dear Sugar" on The Rumpus. In the preface, Steve Almond describes Cheryl's columns as a practice of radical empathy, and that phrase has been rattling around in my mind ever since. While I didn't always agree with Sugar's advice, there's no doubt about the brilliant way that she entered into people's deepest questions. Almond writes of Sugar:
"People come to her in real pain and she ministers to them by telling stories about her own life, the particular ways in which she's felt thwarted and lost, and how she for found again."
And also this: "She understands that attention is the first and final act of love, and that the ultimate dwindling resource in the human arrangement isn't cheap oil or potable water, or even common sense, but mercy."
Beautiful.
One More Wish, Robin Jones Gunn – If you've been following along with the blog this month, you know that this one called a minor middle-of-the-night meltdown, followed by an angsty post, followed by a radio dialogue with Robin Jones Gunn herself. It was a whole thing. Am I glad I read it? Yes. Did I wish it had been a much different story? Absolutely.
Gilead, Marilyn Robinson – It was interesting to read this faith-themed novel that won the Pulitzer Prize right after the last Christy Miller book. I didn't plan it that way — I'd started Gilead earlier in the summer, but it's a slow, thoughtful book that you have to sort of wade through, and I wasn't up for that kind of reading in May. So I tried again this past month, and I couldn't put it down.
Robinson's book is written from the perspective of an elderly pastor who is about to die, writing letters to his young son. Like RJG's, it's pretty "clean," morally speaking — it lacks the four-letter words and drinking of my memoir, for example. But what sets it apart from the "Christian" genre is the way it is so honest and attentive to the small, enormous battles that wage within us. And there's not one sugar-coated platitude in the whole thing.
Also, it has lines like this: "I thought he should be aware that grace is not so poor a thing that it cannot present itself in any number of ways."
All the Bright Places, Jennifer Niven: This young adult book has been popping up in all my go-to book recommendation places for a while. I thought it was great. Equal parts light and dark, and a nuanced, complicated exploration of mental illness. Lovely.
(Although, I'm noticing a trend in YA lit where the leading guy has a quirky thing for classic writers like Virginia Woolf and Emily Dickinson. I kind of don't buy it….where were all these classic-literature-loving-boys when I was in high school? Still, I admit, it's a nice thought.)
Currently on my nightstand:
What I'm Watching
Fall TV is back! (Cue angels singing.)
Must see shows: Grey's Anatomy, Scandal, and How to Get Away With Murder —basically put me down for anything directed by Shonda. Also Nashville, and when The Vampire Diaries starts up next week, I'll watch that too. (In my defense, I almost never watch these in real-time…only during laundry folding or meal-prep, so it's not as bad as it sounds.)
Andrew got me back on The Walking Dead wagon. We're midway through Season 3 but had to take a break because I kept having zombie dreams.
What I'm Listening To
Random stuff from Spotify and Pandora. Also, I'm kind of a fangirl when it comes to music from the show Nashville. Particularly anything that Clare Bowen and Sam Palladio sing.
My favorite find of the month, however, is "How Emptiness Sings" b Christa Wells. If you're going to spend one single dollar on iTunes this month, spend it on this one. (Here's the video of her doing it live. That last verse is the story of my life.)
Favorite Pinterest recipe this month:
These baked apple fritters. (Don't be thrown off by the fact that it's on the Gold Metal Flour blog. I promise. These apple fritters are anything but propaganda.)
Other Things I've Been Into:
1. Liam's turtles. When he's famous, we'll call this his Turtle Phase.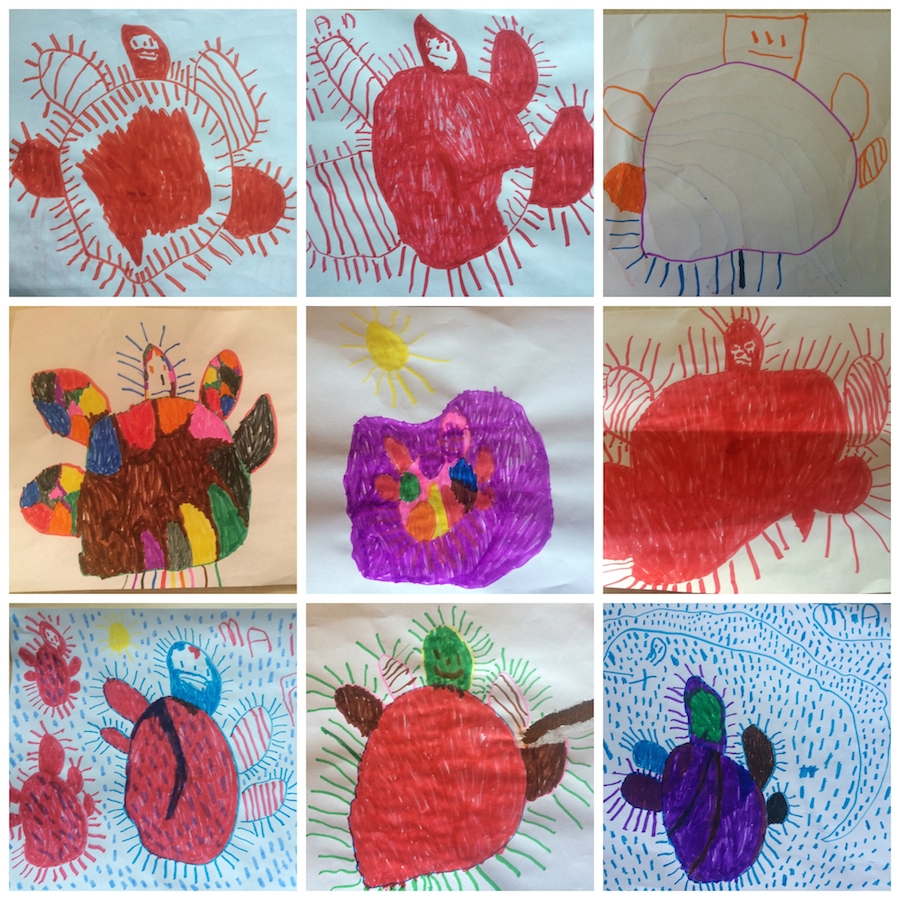 2. Getting the cast off! Don't get me wrong, I was all about the bright green waterproof cast. But it's nice to see my kid's arm again.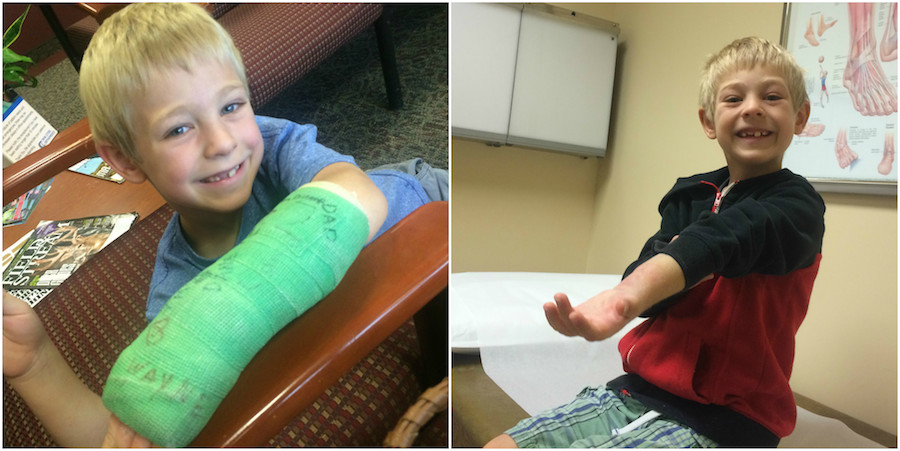 3. A short trip to Duluth to finish book edits. That's right. Book #2 is done. I made the final copyedits, sent it in to my people, and then went and sat on a rock by Lake Superior in a daze. I pretty much won't see my manuscript again until it arrives in a big cardboard box on my front step.
I have a lot of anxiety and self-doubt about this book — how it will be received, if it will measure up to my first, if it will sell — and now comes the next hardest part…after writing the thing. Releasing it. Having faith that it will go where it needs to go and be what it needs to be. I'll do a reveal of the whole thing in the next couple of weeks, so stay tuned!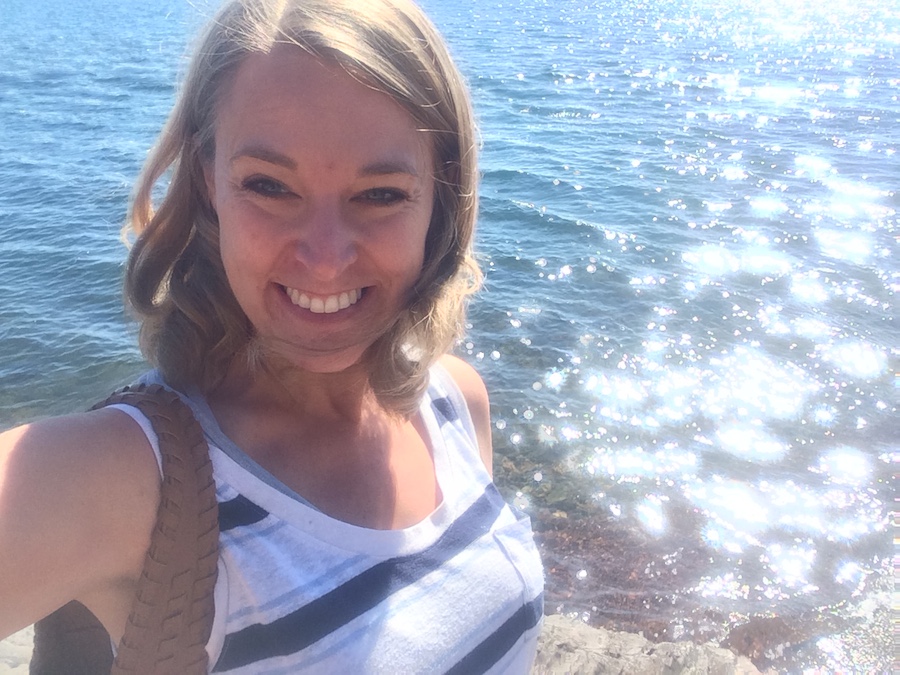 4. Writing/coloring dates at The Bean with Liam. Liam is only in preschool two days a week, so on the other days, I sometimes take him with me to my favorite writing spot, The Bean. He colors, I write. It mostly works out…unless he starts getting silly. Which, admittedly, he often does.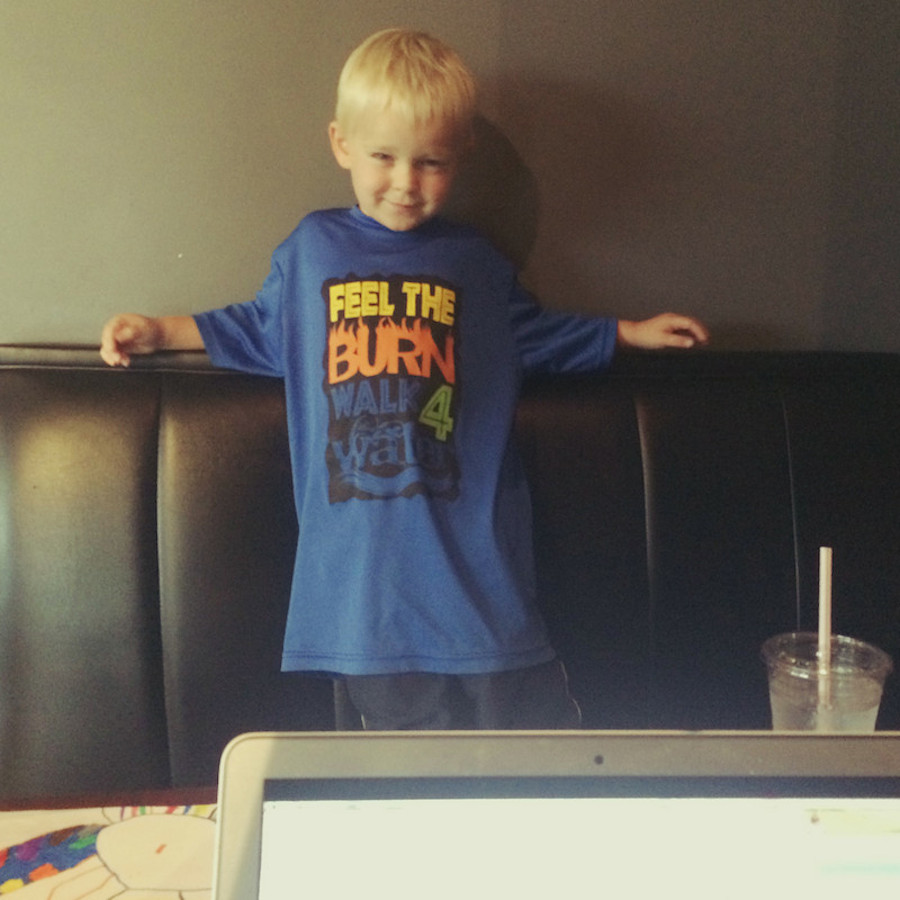 Book and Blog:
If you didn't get a chance to hop over and read my first Off the Page post about rebuilding your faith, I hope you will. It's one of my faves that I wrote this month. I also wrote about depression and the seasons and a little bit about Syria.
I'm still not over the whole Christy Miller-Robin Jones Gunn kerfuffle. If you missed it, I wrote this post, which a lot of people read. And then I had to talk to Robin Jones Gunn (Christy Miller author, literary idol of my 13-year-old self) on the radio. And then I wrote this post. There was a lot of sobbing in between all of these things.
I mentioned the book progress above. I know I've been vague, but I promise a reveal soon. I'm still trying to figure out how to talk about this book without crying.
As usual, I'm linking up with my dear friend Leigh Kramer for the What I'm Into linkup.
What have you been into this month?