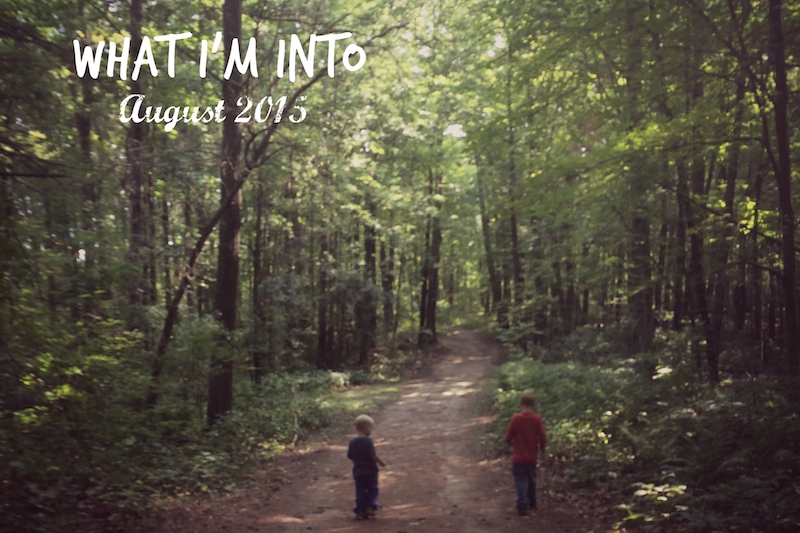 I can't believe summer is over.
And also I can.
For the last three weeks, everyone on the planet has been posting their Back to School photos on Facebook…except for those of us in Minnesota who don't start school until after Labor Day.
In a lot of ways, this is good. We're lucky. We get this extra grace week of sun and water and warmth and freedom.
And in other ways, this is hell, because the kids have reached their Ultimate Limit with each other, and I have reached my Ultimate Limit with their fighting, and we're all just screaming at each other to JUST BE KIND! JUST BE KIND!
This is where we're at. It's the end of August/beginning of September, and we're in that fuzzy space between where summer ends and the school year begins, and sometimes transitions are the hardest when they just. drag. on.
The edges of August are dissolving, now, into September, and trust me — I know better than to wish these precious days away.
So we're having cupcakes for breakfast at the local sweet shop and wandering together around the pet store looking at lizards. We are doing last trips to the beach and the park and snuggling in front of Peppa Pig and "Gubble Guppies" (as Liam calls them) and eating too much frozen pizza. We are enjoying the last bits of summer the best that we can.
What I'm Reading:


The Zimzum of Love: A New Way of Understanding Marriage, Rob and Kristen Bell: I liked Rob and Kristen's take on marriage. This book focuses on the sort of interactive space between you and your spouse — which Rob and Kristen call the zimzum. This is a Hebrew concept in which God withdraws to create space something other than himself to exist — us. They argue that the same is true in marriage:
"You meet this person, your all in love, and you zimzum — creating space for them to thrive while they're doing the same for you. This zimzuming unleashes energy and creates space that didn't exist before, generating the flow that is the lifeblood of marriage."
The book is divided into the four characteristics of zimzum: responsive, dynamic, exclusive and sacred. Rob is a gifted speaker, and he tends to write like he speaks. Which means that his books are a little thin on actual content and full of line breaks and space. That's not necessarily a bad thing, but I do wish there'd been a bit more practical application offered here in addition to some of the larger marriage concepts. Still, a good read and a book that has influenced the way that I've been doing marriage this past month.
Forever with You and Home Over Our Hearts (Christy & Todd: The Married Years), Robin Jones Gunn: I continued my Robin Jones Gunn catchup spree, and the married version of Christy and Todd remain as sugary sweet as ever. Though they are now all grown up, Christy and Todd continue to to stay bubble-wrapped in Christian culture and Christian friendships.
I've been struggling to come up with some kind of response to this type of fiction, trying to find the line where "edification" and "encouragement" ends and a kind of Christian pornography begins — not in a sense of setting unrealistic sexual expectations, but in creating unrealistic, glossed over expectation of what Christian faith is — what it should and could look like, what it should be doing for you.
Is it helpful or hurtful, in the end, to paint a portrait of the Christian life that is so picturesque and perfect that few — if any of us — can actually live up to it? Is it a person-by-person thing, or are there general things that we should avoid in the writing of "Christian" fiction? Do the things that make me feel inferior and infuriated in these books help others to find solid ground? And if so, can I write these books off entirely? Two months of mulling that over, and I still don't have an answer. Let me know if you have one. I'd love to hear it.
Dante and Aristotle Discover the Secrets of the Universe, Benjamin Alire Saenz: This was my one purchase from The Strand bookstore in New York City. It was one of the staff picks in the young adult section, and, to be fair, I was a little blinded by the serious literary bling on the cover. And the cover. I mean, let's be honest. I mostly chose this book because of the awesome image of the red pickup truck in the stormy night. Sigh. The writing was beautiful and sparse and worthy of all those awards. Strong LGBTQ themes, so if that's hard for you, skip this one. In my opinion, it was a generous and gentle treatment of a difficult narrative.
The Financial Lives of Poets, Jess Walter: I got this because I loved Jess Walter's book, Beautiful Ruins, so much, and because it has an awesome title. Brief synopsis: a down-and-out middle-age Dad deep in debt and about to lose both his house and his marriage meets some teenage drug dealers one night while buying milk at a gas station. Bad money-making ideas ensue. I didn't like it quite as much as Beautiful Ruins, but the writing was great and Walter has a lot of profound things to say about the American obsession with MONEY and STUFF and UPWARD MOBILITY. Both funny and smart — the kind of book that stays with you.
The Girl With all the Gifts, M. R. Carey: I won't give any spoilers, but lets just say that this particular girl's gifts were not what I expected. It's not a book I necessarily would have chosen if I'd had a better idea of the plot, but it was a fun, fast read for the end of summer.
Which Brings Me to You: A Novel in Confessions, Steve Almond and Julianna Baggott: I picked this one for totally narcissistic reasons: Steve Almond was the judge of a lit magazine contests that I was trying to get an entry together for, and I wanted to get a feel for his style. He co-wrote this particular book with Julianna Baggott, and it was good — both are really gifted writers, writing professors, and it shows. The basic premise: two strangers meet and almost hook-up at a wedding, but then decide to take a step back and get to know each other by writing and mailing their confessions, one at a time, back and forth. I like the idea of this, I do. What I didn't love was that the "confessions" were sort of limited to their past love relationships — which led to some pretty salacious (and, in my opinion, unnecessary) sexual reminiscences. The letter-writing aspect of it made each character feel a little self-absorbed and navel-gazey, but there were also a lot of funny moments and beautiful insights and great writing. So, you know, a decent read. 😉
Truest, Jackie Lea Sommers: When Silas Hart and his mysterious sister move to the tiny Minnesota town of Green Lake, they change everything for Westlin Beck — the pastor's daughter, who is on her own kind of search. Published by HarperCollins Publishers (and not by any of their "Christian" imprints or subsidiaries), this was the most deeply and poignantly Christian YA book I've ever read. The sweet and confused teenage characters drink, swear, and make all kinds of mistakes…but they are on a very real and honest spiritual quest — proving that a squeaky-clean code of morality and an encounter with God are not necessarily as tied together as evangelical Christianity has made them out to be.
A beautiful debut from a great new author. Buy it.
What I've Been Listening To:
Still…whatever Spotify tells me to. I'm such a musical poser.
What I've Been Watching:
Bachelor in Paradise. Which is TERRIBLE. If you ever want to know how terrible people are, just watch reality TV. It's gross! It's appalling! I can't stop watching it!!!! Master Chef is a little less terrible. But only because of the delicious food.
I finally started watching The Walking Dead again with Andrew. We're on Season 2, and I just watched a Very Terrible Episode. I'm gonna need a minute to recover.
My laundry/workout/doing-the-dishes show is still Grey's Anatomy. I've watched it before, but it's just one of those easy-to-watch shows. In spite of all the guts and blood. (When you're also watching The Walking Dead, the Grey's Anatomy blood and guts seem pretty tame.)
Other Things I'm Into:
1. Waterproof casts. Why has it taken us so long to invent these. THEY ARE AMAZING. Yeah, my kid has a broken arm…but we can go swimming! He can take baths! Life is good!!!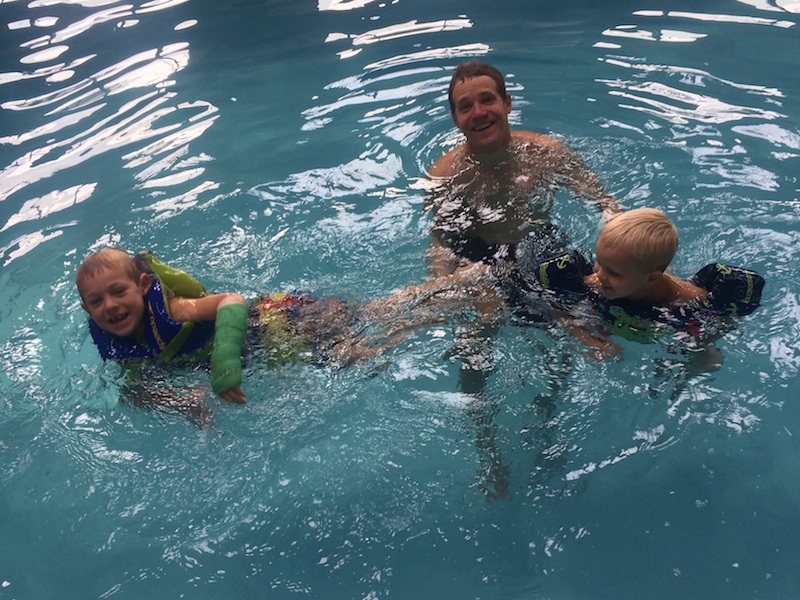 2. 12 years with this guy. Thanks to the aforementioned broken arm, we spent our anniversary watching Spy Kids and administering pain meds and adjusting Dane's pillows. ROMANCE.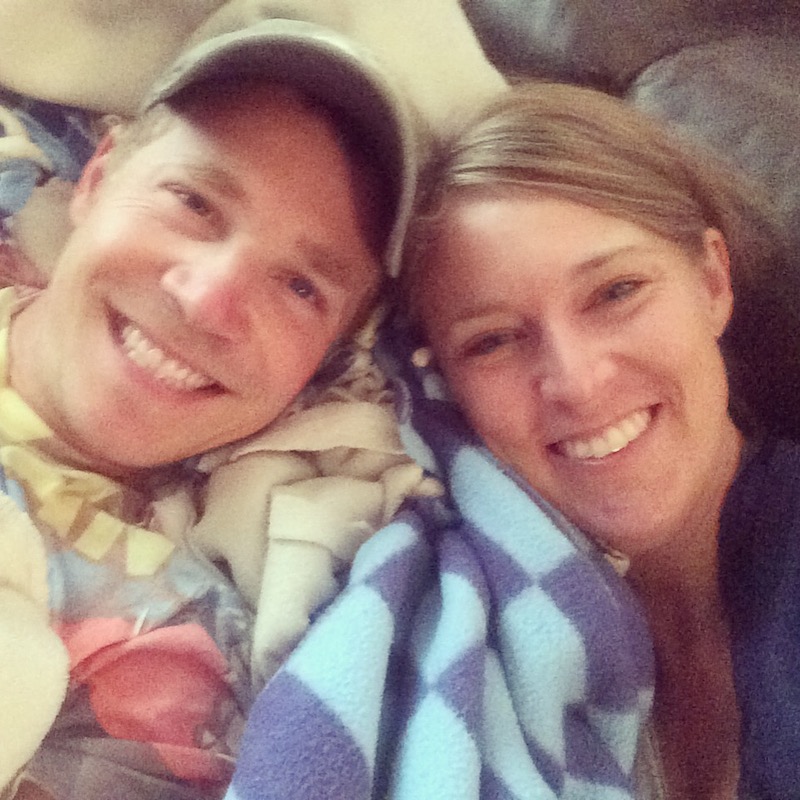 3. Butterflies! The kids found a ton of caterpillars in the milkweed down by our pond this year. We put them all into our aquarium and watched them turn to chrysalises…and then to butterflies. I think in the end, we had 18 or 19 that turned. It was epic.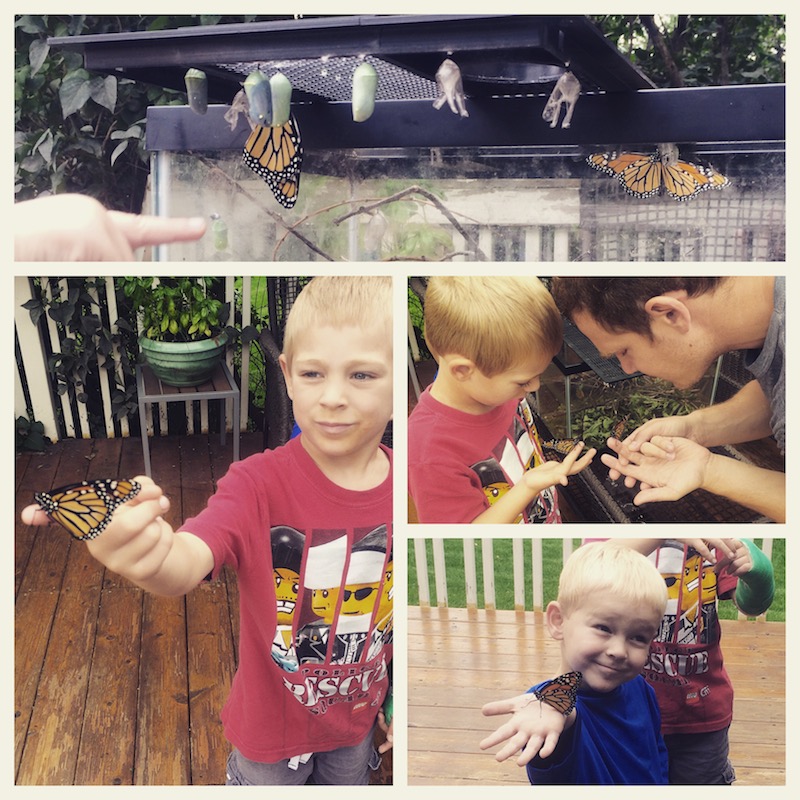 4. Lemonade stands. Please. For the love. If you ever see little kids on the side of the road trying to sell luke-warm Crystal Light out of plastic cups…stop the car. Get out. Pay the twenty-five cents. There is no surer way to make someone happy. And that someone's mommy.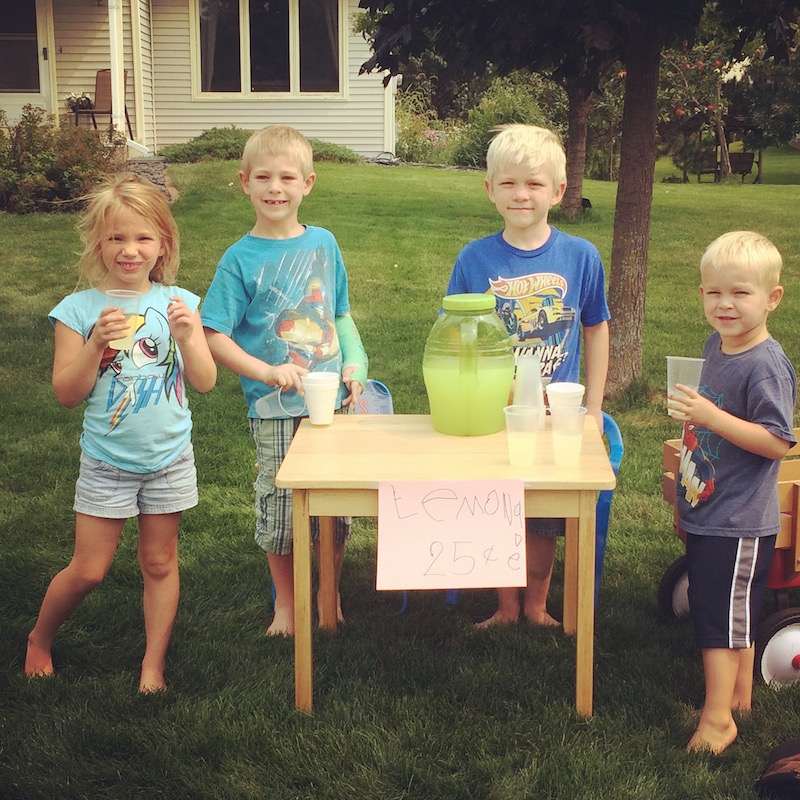 5. A short trip to Duluth with Dad for a business trip. It was in the 50's and we were freezing. But I loved every second.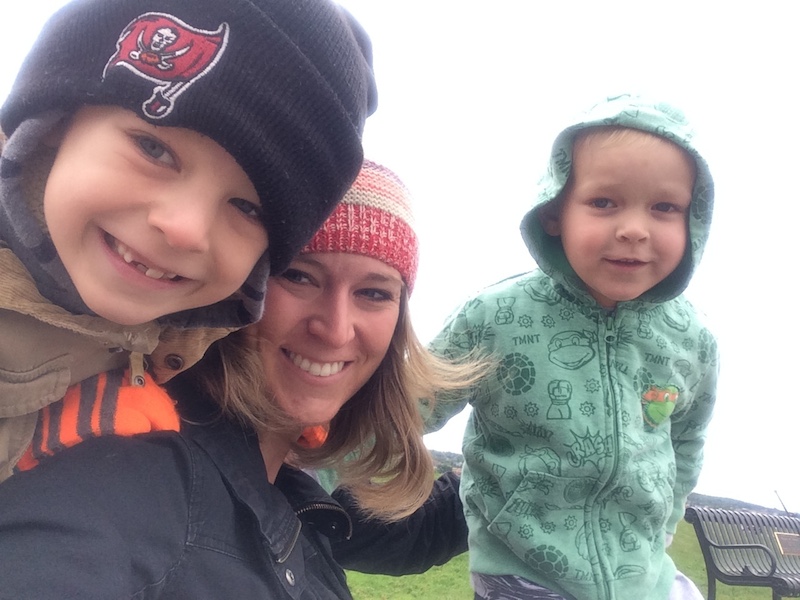 6. A trip to the Wisconsin Dells to hang out with my Mom. We stayed in a cabin and managed to avoid most of the kitsch…with the exception of a miniature golf course/petting zoo where the goats jump out of the cage and onto the golf green…and a farm called "Little Bumpkins" with pedal tractors and a play town. Highlight? Collecting acorns in the woods. As it should be.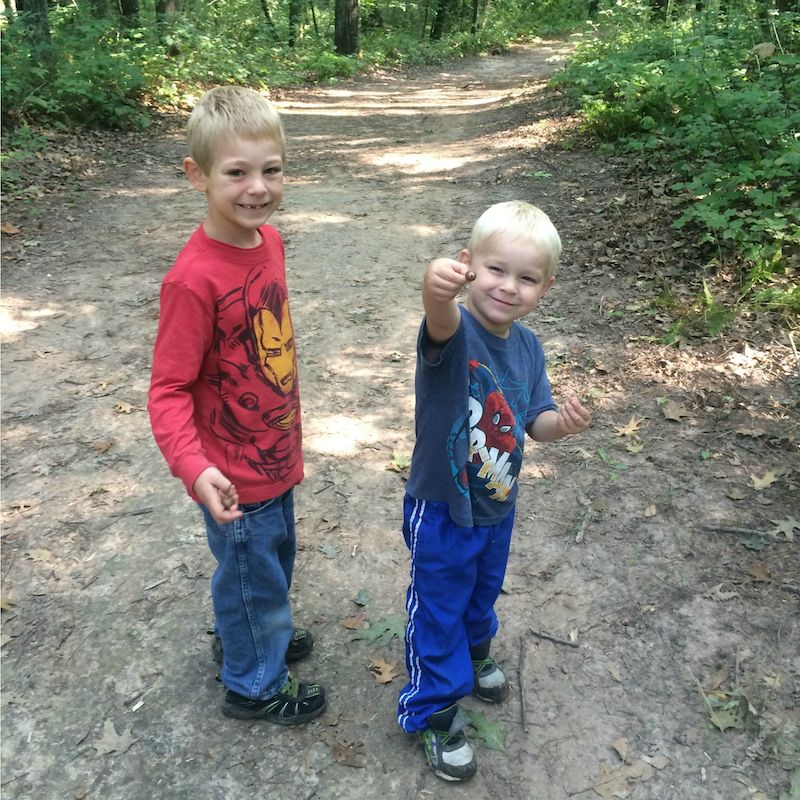 Book and Blog: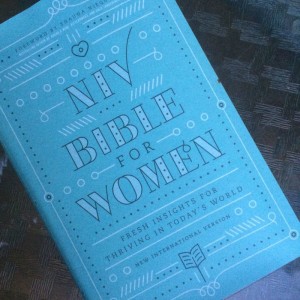 Not much posting this month (womp, womp), but I did manage this post after Dane broke his arm. I blame my continued lack of blogging on the fact school hasn't started and we're still on summer routine. I'm sincerely hoping that September will be a different story.
Relevant Magazine did pick up this post I wrote back in July on books to read when you're not feeling up to reading the Bible, so that was fun.
Also, five of my short piers appear in the new NIV Bible for Women from Zondervan…along with other amazing writers like Rachel Held Evans, Micha Boyett, Sarah Bessey, Margaret Feinberg, etc. etc. etc. SO MANY GREAT WOMEN WRITERS. I just got my copies in the mail today. I told Andrew, "Next time we're in a fight, I'm just going to say, "Well, honey, I'm in the Bible." (You can buy a copy here.)
Linking up as usual with Leigh Kramer (who is also featured in the NIV Bible for Women, FYI)
What about you? What have you been into this month? Any awesome music/books/shows I should know about?