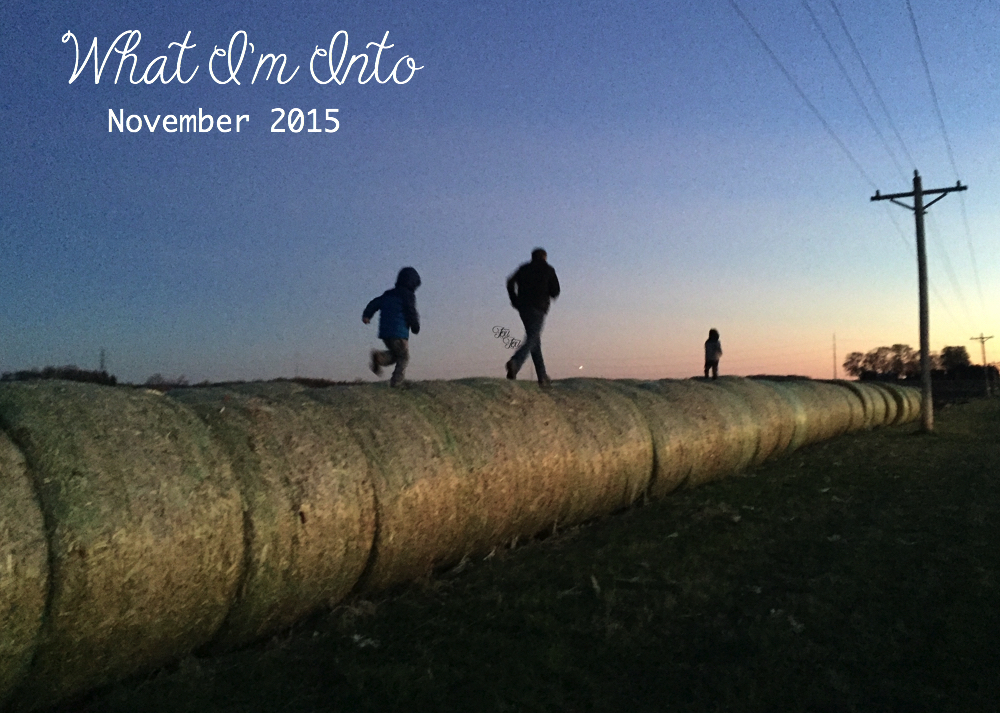 November was a beautiful month — in that stripped down, bare branches kind of way that is so often is in Minnesota.
If you read this post about my attempts at making peace with my inner-cynic, then you know I've started seeing a spiritual director.
A spiritual director is a person whose role it is to listen, discern, ask questions and walk with others as they seek to deepen their relationships with God. My spiritual director is also a licensed therapist, and we've spent a lot of time sifting through all the old super-evangelical crap that I thought I'd be over by now.
In many ways, the starkness of this month has been a perfect mirror for what's going on with my internal life. I'm doing a lot of listening and thinking, and I'm being honest and out loud about the things that make me feel cynical in my spiritual life. Oddly, in the midst of all this, I've found myself moving toward God without trying to — like how you can supposedly turn your car in a given direction by momentarily steering the other way.
It's November, and I'm countersteering toward my cynic past…and I can't believe how beautiful the world looks, how close God feels.
What I'm Reading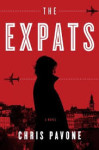 The Expats, Chris Pavone: I read this because I'd heard good things about it and because I liked his second book The Accident. Plus I was feeling a thriller…but this one ended up being sort of underwhelming to me. I think I must have been in a funky mood when I read it because it's won all kids of awards and is a NYT Bestseller…but I could not bring myself to care about the characters or the story. It was polished and well-written…and I finished it…but I had to push through to the end. Odd.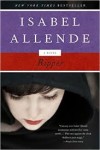 Ripper, Isabel Allende: I spotted this one on one of Modern Mrs. Darcy's Kindle Deal emails and was hooked by the description of one of the main character: "Brilliant and introverted, the MIT-bound high school senior is a natural-born sleuth addicted to crime novels and Ripper, the online mystery game she plays with her beloved grandfather and friends around the world. When a string of strange murders occurs across the city, Amanda plunges into her own investigation, discovering, before the police do, that the deaths may be connected." Ring a bell Veronica Mars fans? The book was good — my first Allende. Did not guess the twist, which was weird, but good.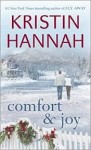 Comfort & Joy, Kristin Hannah: This is another one from Modern Mrs. Darcy's Daily Kindle Deals email. I downloaded it on Thanksgiving because everyone was watching football and no one would let me watch a Hallmark movie…and because it was $1.99. The beginning was so over-the-top cliche and schluppy that I almost quit, but Part 2 changed everything and made it 100 times better. Worth the two bucks for a bit of Christmasy whimsy.
Still Life: A Memoir of Living Fully with Depression, Gillian Marchenko – I had the chance to read an early copy of Gillian's new book on motherhood and depression. What I loved about this book was the precision with which she describes clinical depression, which, when you have it, seems to exist almost outside of language. I also appreciated the vulnerability with which she described her work toward managing this disease. If you or someone you love has depression and you're having a tough time understanding it, this is a great one to read. It doesn't come out until May, but you can preorder now.
What I'm Watching
So many Hallmark movies you guys. So many. This is our first full Christmas season with the Hallmark channel, and they started with the Christmas movies on October 30th. OCTOBER 30th!!
I held out as long as I could, but by the second week of November, I was toast. I plan to highlight some of my so-bad-they're-good favorites later this month, so we can all look forward to that.
Regular shows (Grey's, Scandal, Nashville and Jane the Virgin) are all down for the winter break. I also added Crazy Ex-Girlfriend to the list because Micha and Leigh swore it was amazing. And it kind of is. Especially the musical numbers.
What I'm Listening To
I resurrected my Jack's Mannequin CDs this month. I can sing the first one front to back, but I haven't spent a ton of time with either of the other efforts. I love his lyrics, and I ended up listening to "Platform Fire" off of People and Things at least thirty times in a row one evening when I was stuck in traffic. I guess it just struck a nerve.
Other Things I've Been Into:
The last gasp of beautiful weather in Minnesota.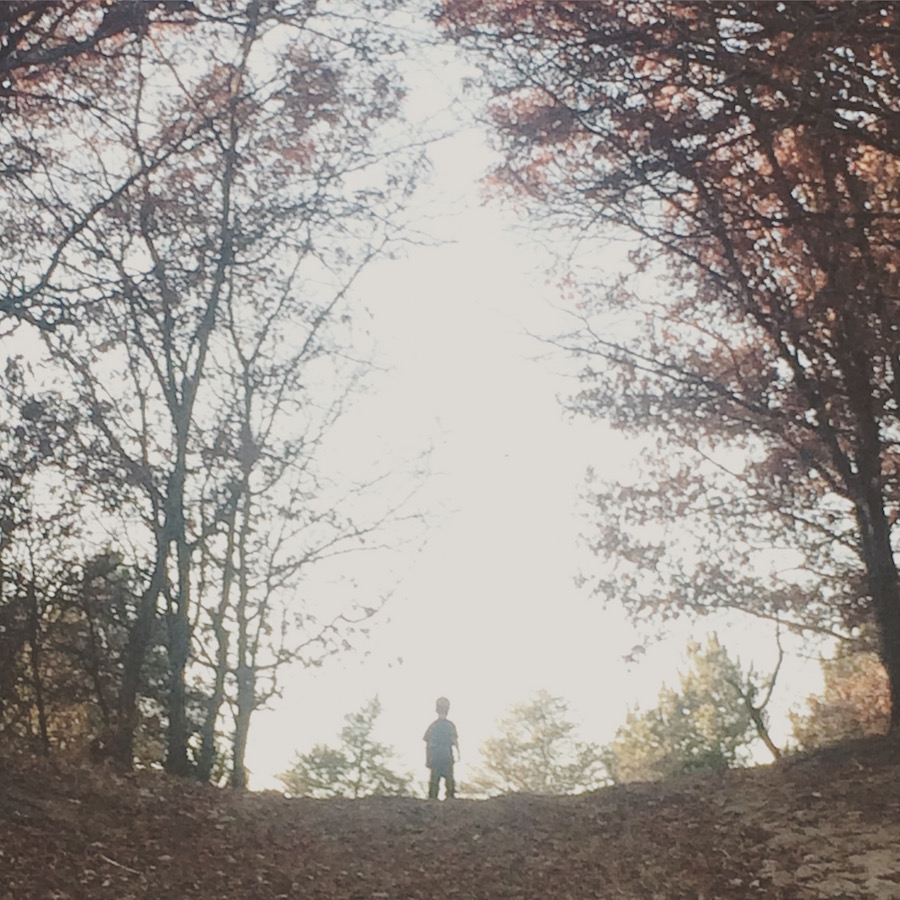 Picking up the remains of Liam's "artwork."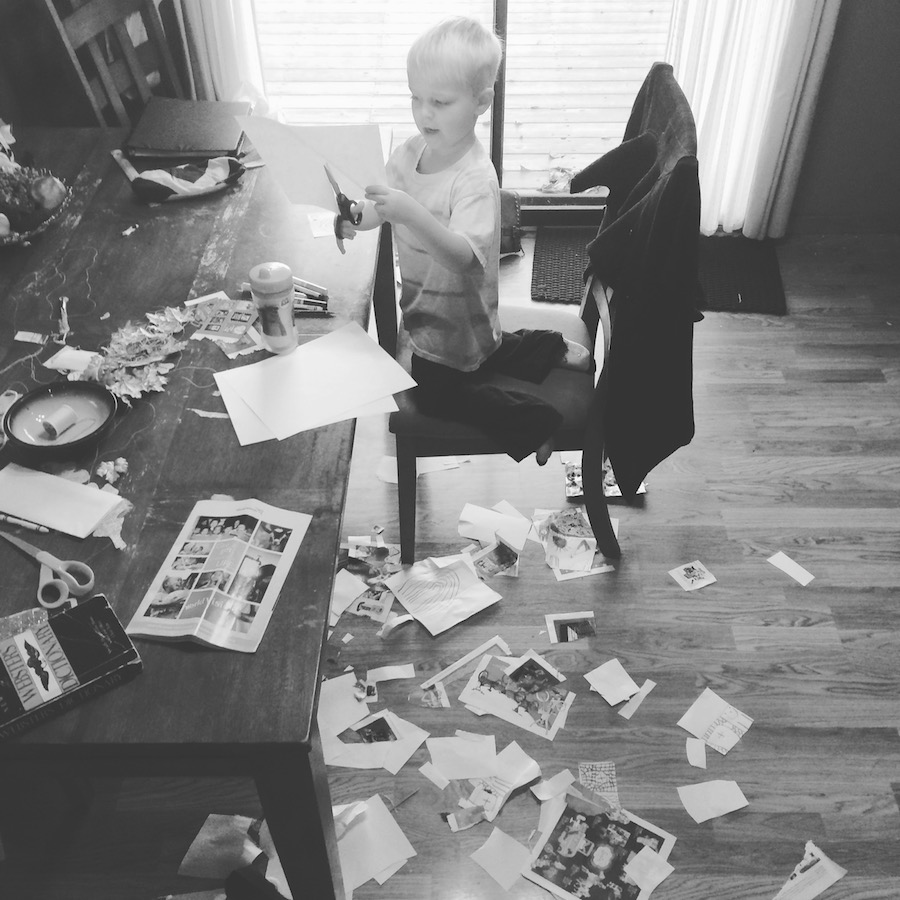 Thanksgiving. I was able to host this year, which I think is fun. I get a weird amount of delight over setting a pretty table, and I mostly avoided cooking catastrophe…except for that one close call where I put the green bean casserole into the oven with the pink plastic lid still on. Whoops.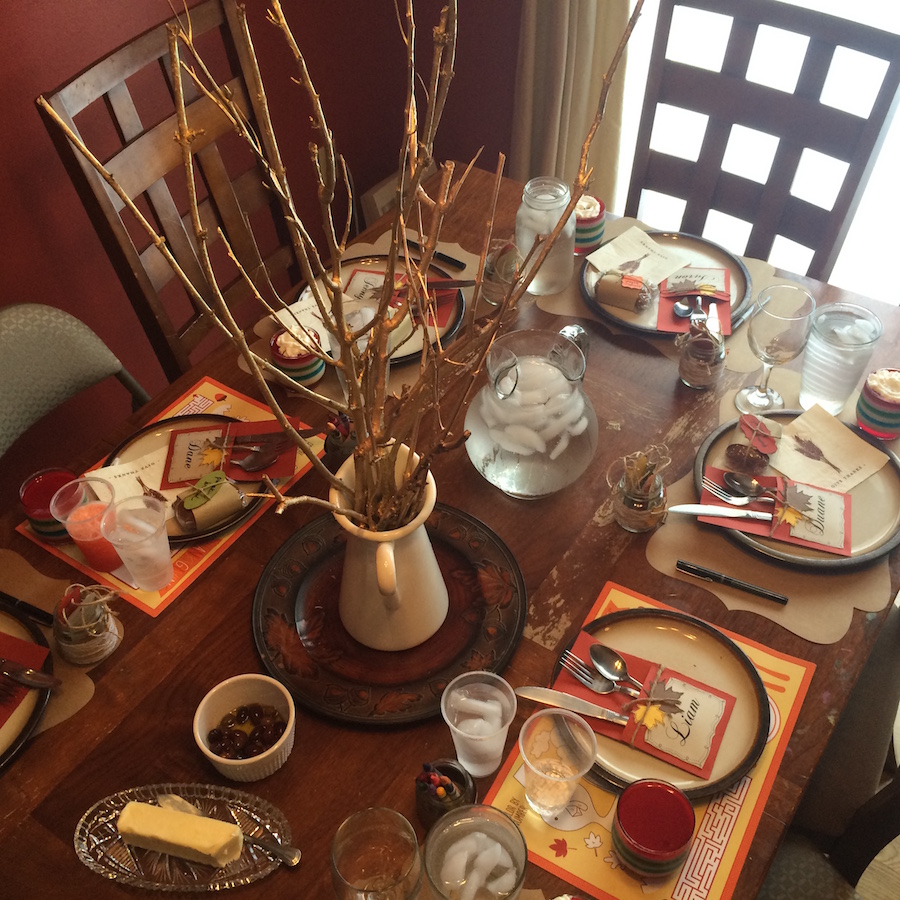 Our first trip to the Christmas tree farm. Usually we just pick up a tree at Lowe's or Home Depot, but this year, we went out to a little cut-down-you-own place and cut down the biggest tree in the world. Bonus — free pony rides, a petting zoo with bunnies, and the world's creepiest Santa Claus.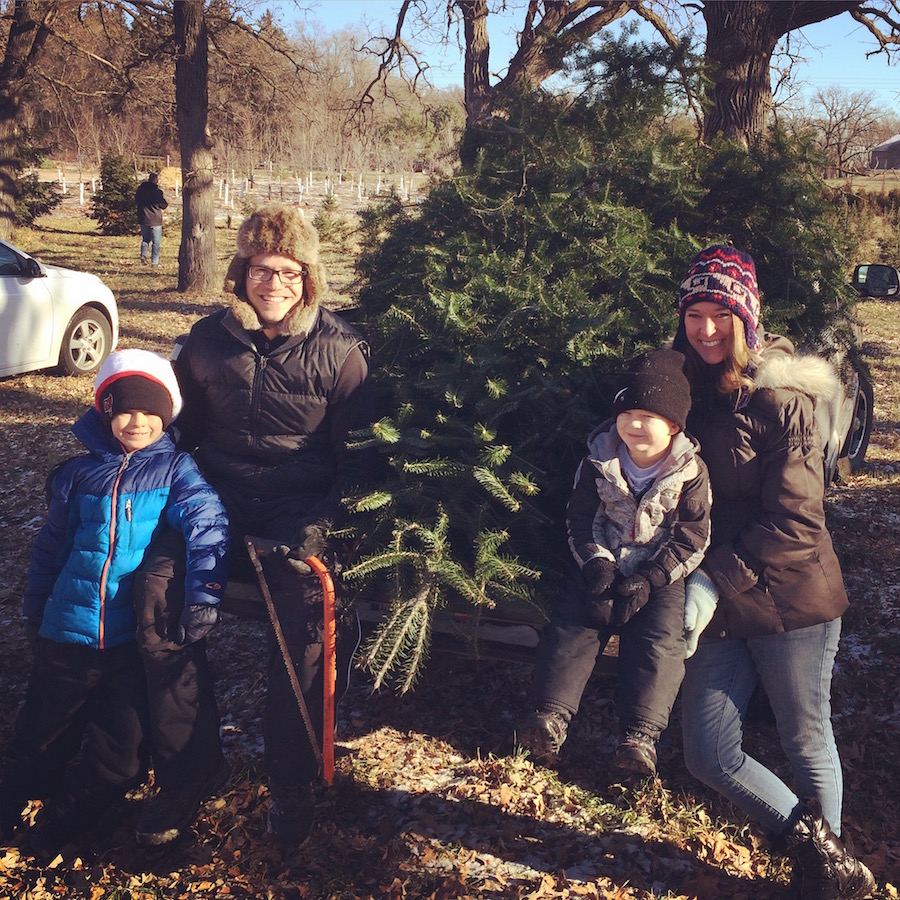 Life lesson: if it looks huge at the Christmas tree farm, it's going to look enormous in your home. We are now embracing our inner Griswolds.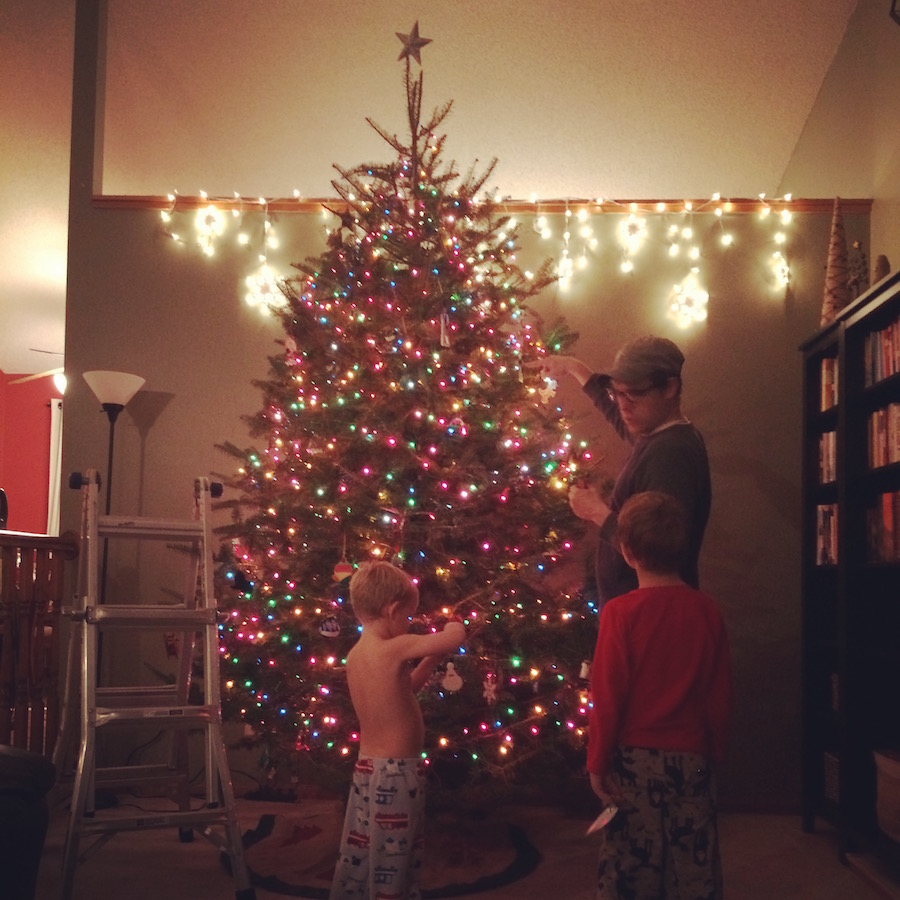 Blog and Book News
I announced my new book this month — finally — and you were all so gracious. You'll hear more about it after the holidays, but for now, thanks for the love.
And speaking of weird, new, kind of scary things, Off the Page launched a new advice column — which I am authoring in response to your questions. Yikes. Look for the first installment over there later this month!
My favorite post of the month was about Learning to Love my Cynic Voice…but I also wrote about the beginning of the Dark Season (goodbye Daylight Savings), the unusual ways that we give and receive hope, and about my favorite advent tradition — the Junk Journal. 
I finally bit the bullet and added a newsletter signup to the blog. If you haven't put your email in there, you should probably do it. I'm going to be sending out the first installment soon! If newsletters aren't your thing, you can always follow me on Facebook, Twitter or Instagram!
Giving Tuesday!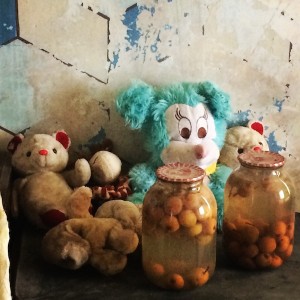 One final thing — today is World Vision's Giving Tuesday campaign. Thirty-One Gifts will match with a donation made to World Vision today (December 1) only with a donation of product up to $1,000,000. These donated products, including blankets and clothing, will be used to support families in need all around the world.
If you've followed me for a while, you know that I had the opportunity to go to Armenia with World Vision earlier this year. I have seen the work that they do and am such a fan of the way that they use their resources to make entire communities better. One of the things that I learned while I was there is that you don't have to care about everything. It was such a freeing thing for me — to see the passion and creativity of the local people who are already working there. It was such a moment of empowering grace, to know that I could just give a little. That this could be enough.
I'll be giving to World Vision today, and I hope you'll join me!
*
As usual, I'm linking up with Leigh Kramer for her monthly "What I'm Into" linkup. What have you been into this month?