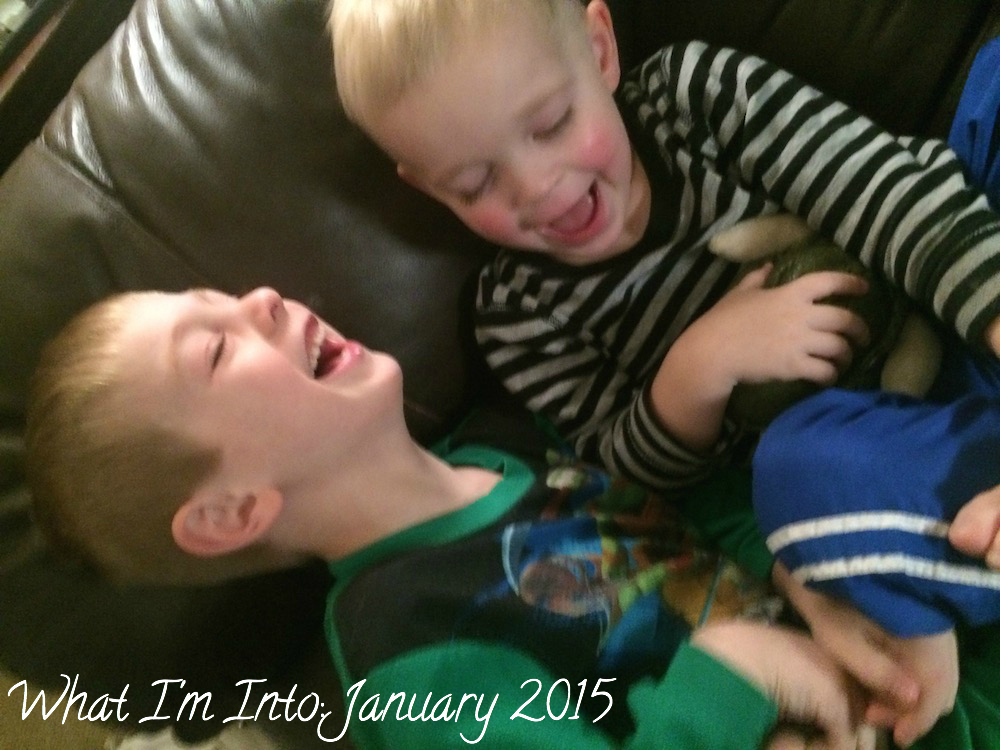 Once, in grad school, a professor walked into the room the first day of spring semester and said, "Thank God for January in Minnesota. When else would we get any writing done!"
I think about her, about this small, off-handed bit of wisdom, every year when January comes around. Most years, I've rolled my eyes at it — I have little kids. January gives me no more time to write than any other time of year! But now that Dane's in Kindergarten all day, and Liam's in preschool a couple of days a week, I find that I'm starting to understand what she meant.
There's something about the cold, blank days: a kind of implicit permission to hole up in your imagination and work. And maybe it's the extra breathing space I have this year, or the antidepressants, or the mild temps we've had this month, but I'm tentatively okay this January. The winter blues which are usually chasing at my heels have so far stayed at bay, and I find myself thanking God for January just a little bit too. When else would we get any work done?
What I'm Reading
With the first draft of my book turned in, I have been reading like crazy. I have more books checked out from the library than I will ever be able to read — but I can't help it. It's January in Minnesota, and I'm taking a break from my own words, and I just want to read everything. Here's what I read this month: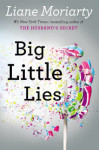 Big Little Lies, Lianne Moriarty
Both of the Lianne Moriarty novels that I've read have been set squarely in the cliquey, backstabbing, judgey world of suburban Elementary-School-Parents. Yes, it's set in Australia. Yes, it's fiction. But it's so realistic and compelling that I'm convinced it's part of the reason that I'm afraid to "get involved" at Dane's school. Apparently, sometimes it even leads to murder!! (Fun, fast, page-turner. Definitely worth the $3.99 I paid to get it on my Kindle.)
I wasn't crazy about the second book of this series. I don't know if I just put too much time between my reading of the first book and the second, but I couldn't remember who any of the minor characters were, and I found it hard to get invested in the same way. Also, Tris and Four were in the middle of a really dumb fight the whole book, and I just wanted to make them sit down and talk about their feelings. What can I say? Once a junior high peer mediator, always a peer mediator.
I started this one on audiobook in the car on the way to and from Chicago at Christmas and finished it after we got home. It was a fun, fast read, and the writing was really beautiful — a facet that those fast-paced mysteries don't always have. A favorite line: "It had been effervescent, like the fizz from Champagne, flat before they left the hallway in the Irish pub, flat but still drinkable, drinkable til it was gone, which it was when they left the bar, leaving those singles and fives scattered all over the goddamned place, Lord knows how ridiculous a tip they left."
I expected to laugh out loud a lot more than I actually did in this book. I will always love Amy Poehler, but her book felt a little disjointed to me, and her humor often seemed to dance on the edge of cruelty. I get the feeling that a lot of her onscreen work is done in collaboration, and I think it's very possible that the act of working with others brings out the very best of who she is…while the isolation of book-writing…limits it. Just an opinion. Still, it was worth the read, and it had some great lines and moments. Like this one: "It doesn't matter how much you get; you are left wanting more. Success is filled with MSG."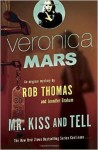 Veronica Mars: Mr Kiss and Tell, Rob Thomas and Jennifer Graham
I am a devoted fan of Veronica Mars. I loved every episode of the show, got fan-girly at the movie, and am super jazzed that creator Rob Thomas and MFA-grad Jennifer Graham started a book series with my favorite snarky PI-girl. So of course, I pre-ordered the second Veronica book and received it the day it came out. It's, of course, an easy, guilty-pleasure kind of read, but there's something very fun about being able to keep up with the characters long after the TV show has ended.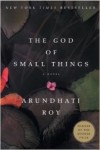 The God of Small Things, Arundhati Roy
Lest you think I'm all fluff and zero substance when it comes to my reading habits, I have been trying to expand this year. I'm working on reading things from other cultures, as well as books that have won literary awards a recognition — a habit I've gotten out of since I finished my MFA. This novel from Indian writer Arundhati Roy is so structurally brilliant, and the language and rhythm of it is completely haunting. It's not a simple, fast read (ahem — Veronica Mars), and it's sad and hard — but also beautiful and thought-provoking. I still have about a hundred pages left, but I'll definitely finish it before January ends.
What I'm Watching
Did you know that the Hallmark Channel not only has eye-rollingly sappy movies at Christmas…but all year long? It's a little harder to rationalize this intense level of sap without the Christmas twinkle lights…but I have somehow managed to do it. Plus, I've gotten into a new habit of watching them long-distance with Leigh Kramer via text message. During the show we mock the plot "twists", covet the outfits, and plan to write Hallmark movies ourselves one day. During commercials, we catch up on life. It's the next best thing to actually living close.
Andrew and I are enjoying the final season of Parks and Recreation, and, of course, I am still bursting into random bouts of tears after the finale of Parenthood last night.
My other regular shows are just starting to come back on, and I'd like to say I used the time "away" to do Good-for-My-Brain things, like listen to TED Talks and NPR. But I didn't. Instead, I re-watched four-and-a-half seasons of Gilmore Girls.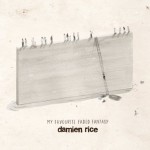 What I'm Listening To
On repeat this month is Damien Rice's new album, My Favourite Faded Fantasy. I love melancholy music, so it stands to reason that Damien is one of my faves. Other than that, I haven't done a lot of musical exploration. What can I say. January.
Other Things I'm Into
– Swoopy bangs and red pants: I can't believe I have gone this far in life without owning red pants. I wear them every chance I get. As for the bangs, I still like them — but only when my hair is down. I haven't figured out how to make them look cute with my hair up. Any suggestions from fellow swoopy-bang-girls?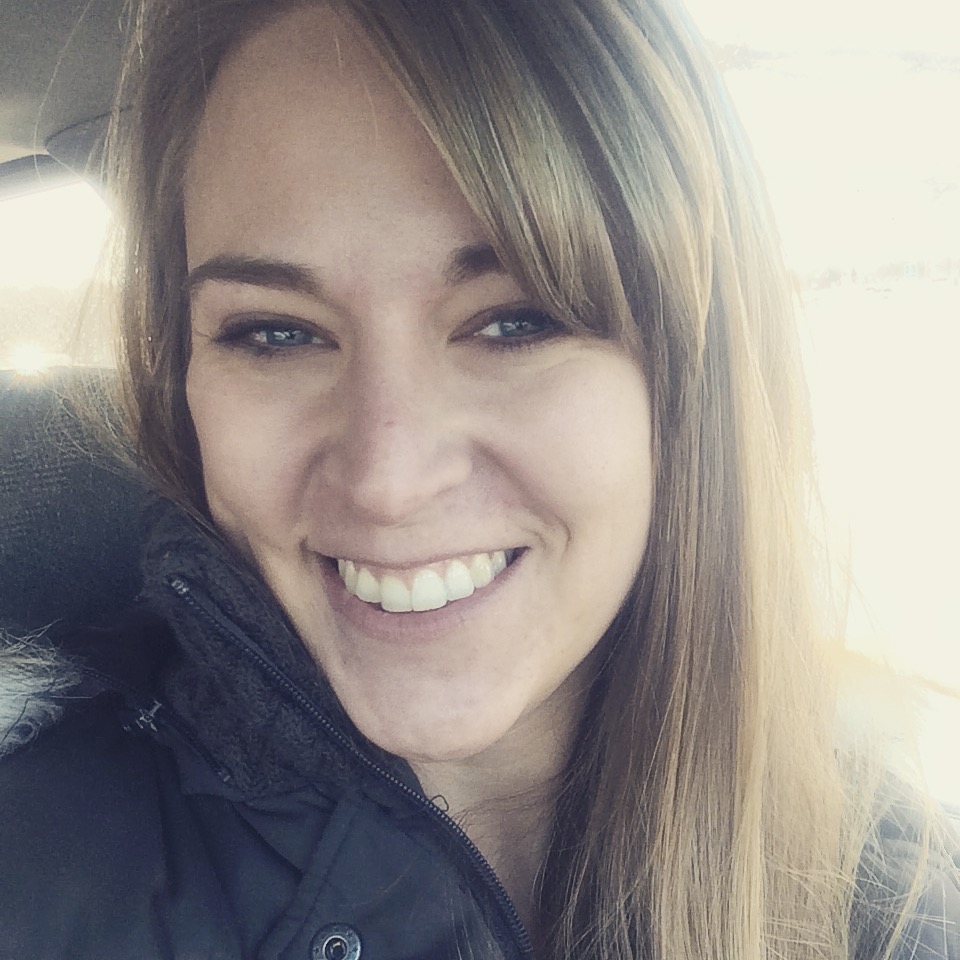 – Liam's first field trip: We rode on the school bus and went to the library, where we learned where to find books about turtles and tortoises — Liam's favorite animal two years running. It was magic.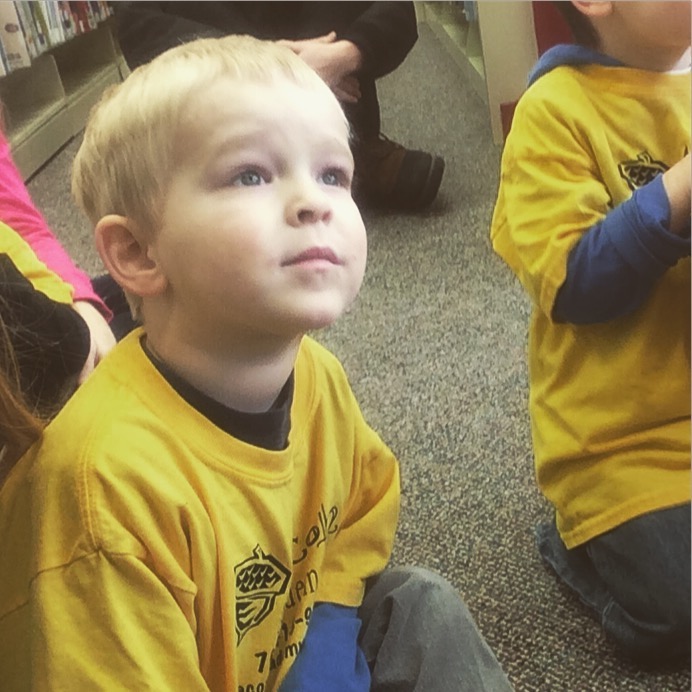 – Celebrating the small, good choices: This year, for the first time, I'm finding space in the tension of discipline and grace to value small good choices rather than shaming myself for the failures. It's the smallest mental shift — not BIG MONTHLY GOALS, but small daily decisions — treating every choice as something valuable and important. I becoming a little bit more mindful — letting things happen to me less and being more aware of my choices. It's a good thing.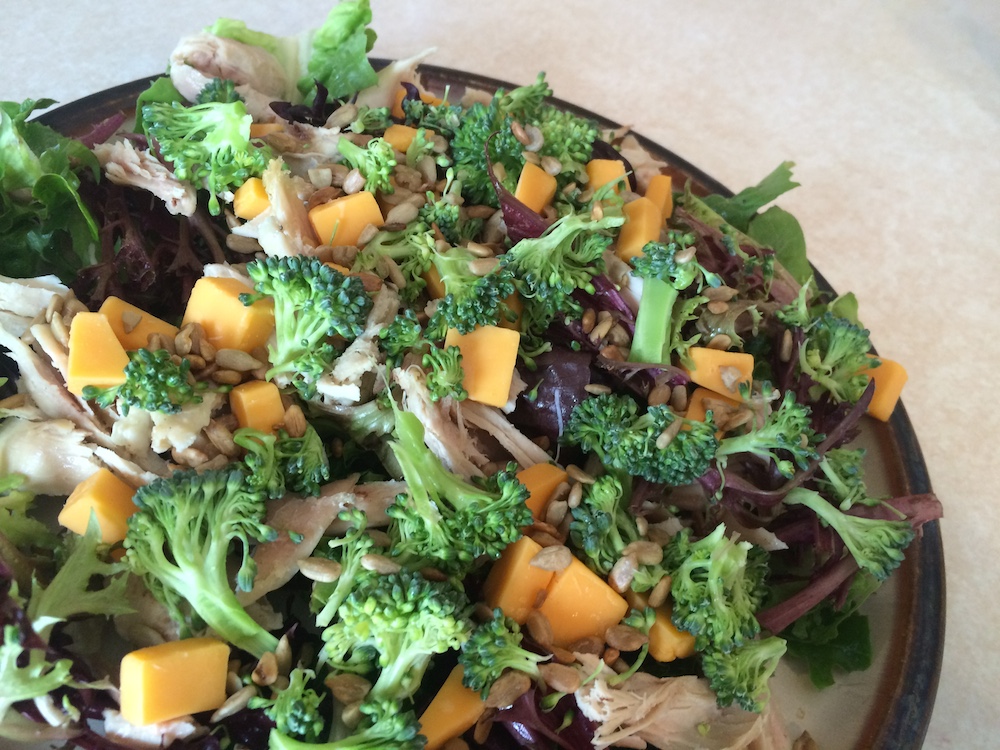 – Sixty boxes-turned-suitcases for the church women's retreat: The women's ministry I belong to is the most wonderful group, and just showing up, week after week, has done so much to heal my relationship with Church Ladies. One of the things that amazes me about this group is the ways they love extravagantly. There is space in the budget for gifts of love — things that don't "matter" in a measurable way…but that communicate that each person there is seen and valued and worth the trouble.
This month, we had our annual retreat, which was a road trip theme, and I got to make the suitcase-gift box full of road-trippy goods, which I found on Pinterest and recreated to the best of my ability. It took a week of nonstop crafting, and there were points in it that I vowed to never volunteer for such a thing again. But in the end, it was such an honor to be able to be part of that ministry of love in this small way.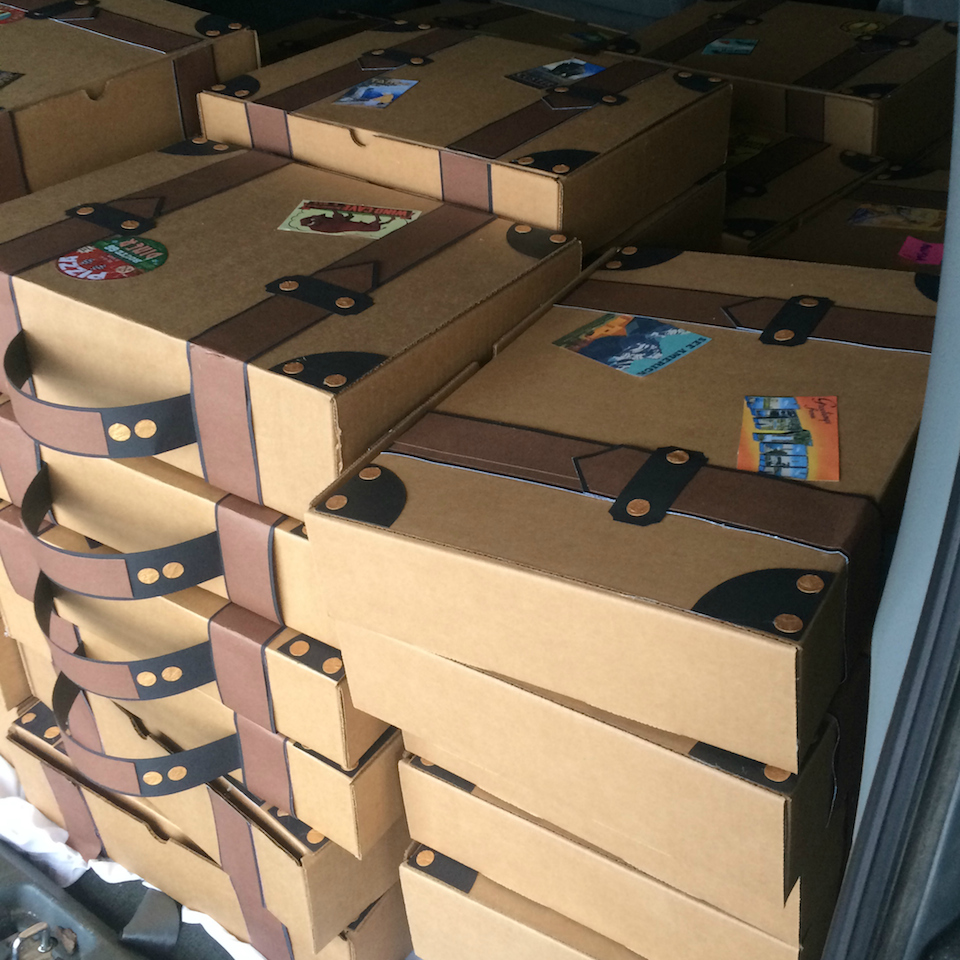 Linking up, as usual, with one of my favorites — Leigh Kramer.
What have you been into this month?