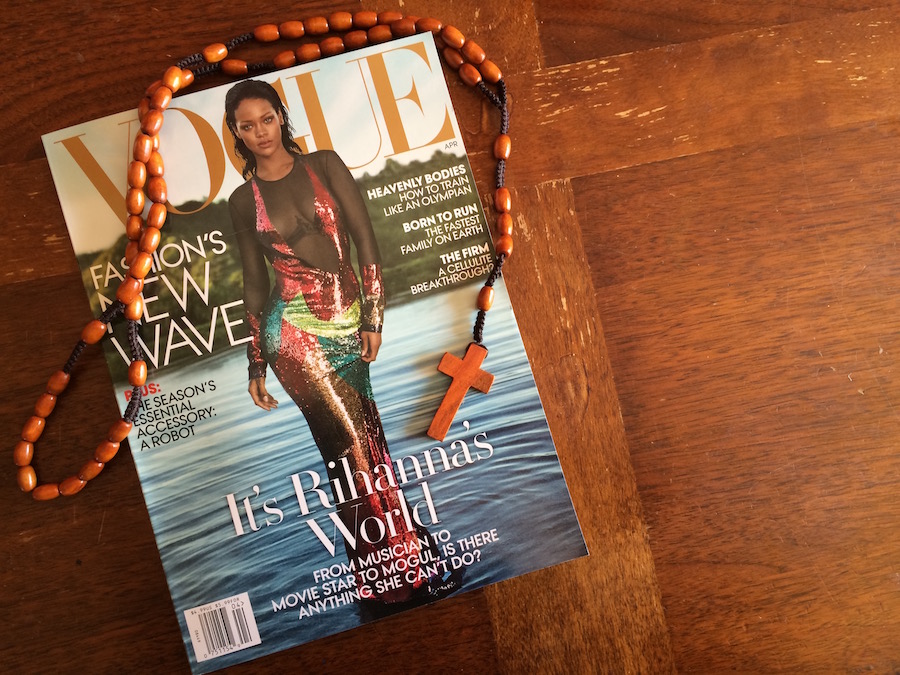 Today's "Dear Addie" Column at Off the Page is about God and guilt. And fashion magazines.
The question, paraphrased, goes something like this.
"I guess I've always had a distorted view of God. I grew up in a loving home; however, sometimes my parents used God to keep us in line…
I guess I always was afraid of Him. My desire is to love Him and want to spend time with Him, but when I try and do so, I feel cold…
I also feel guilty watching certain TV shows and listening to secular music. I feel the most guilt about buying and collecting fashion magazines such as Vogue and Harper's Bazaar. I've read that these things are too worldly and Christian's have no business being concerned about them."
And though your struggle may not have to do with Vogue in general, I know that Kathleen is not the only one who feels a gap between perception and desire, who has baggage about words like "worldly."
So my answer includes a reading of Vogue. But of course, it's not just about that. It's about the lines we put around our faith that make God small. It's about the unexpected places where God finds us and we find God. It's about starting where you are, not where you think you should be.