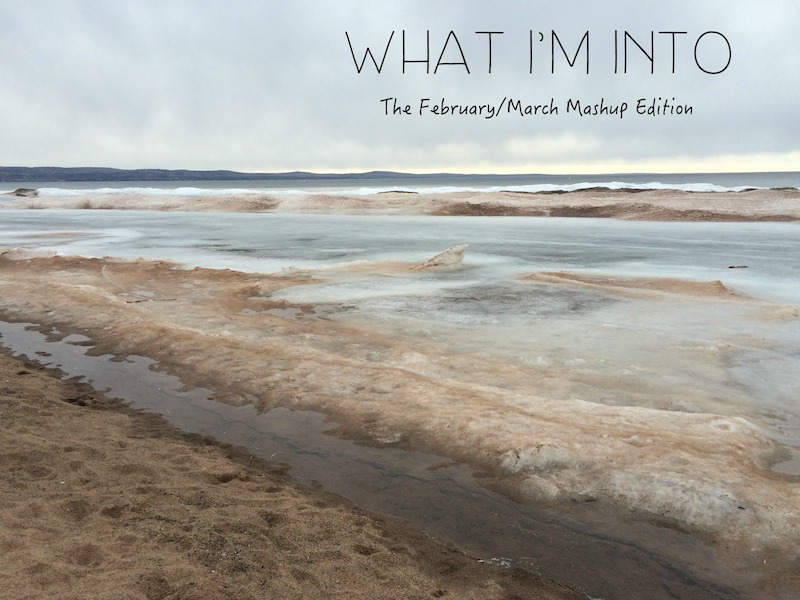 I know. I've been really bad at blogging this last couple of weeks. I'm not entirely sure why. I have things to say…but when it comes down to it…no energy to say them.
February and March were an exhausting couple of months for me. February started with major revisions on Book #2 from my editors that I'm still trying to figure out how to integrate. Shortly after I received those, I left to speak at a great little writing conference in Texas…which would have been excellent if I hadn't come down with the flu while I was there.
I spent the entire three-flight trip back to Minnesota puking. Luckily, everyone seemed to think I was just pregnant. At one point a flight attendant told me to sit down because "We have to keep that precious cargo safe!" I wasn't sure whether to go with it or just burst into tears on the spot. (I am not pregnant, and have been working VERY HARD to ensure my stomach does not look like it is. Sigh.)
I'd barely recovered from that flu when I headed off to Armenia with World Vision. (I was in Armenia between February and March and didn't have the time to post a What I'm Into post…so I'm mashing the February stuff in here.)
The trip was astonishingly beautiful and I don't feel like I've finished processing it all.
Coming back, however, sucked. The kids, who had been fairly good for their grandma while I was gone, spent a week or so like this once I got back: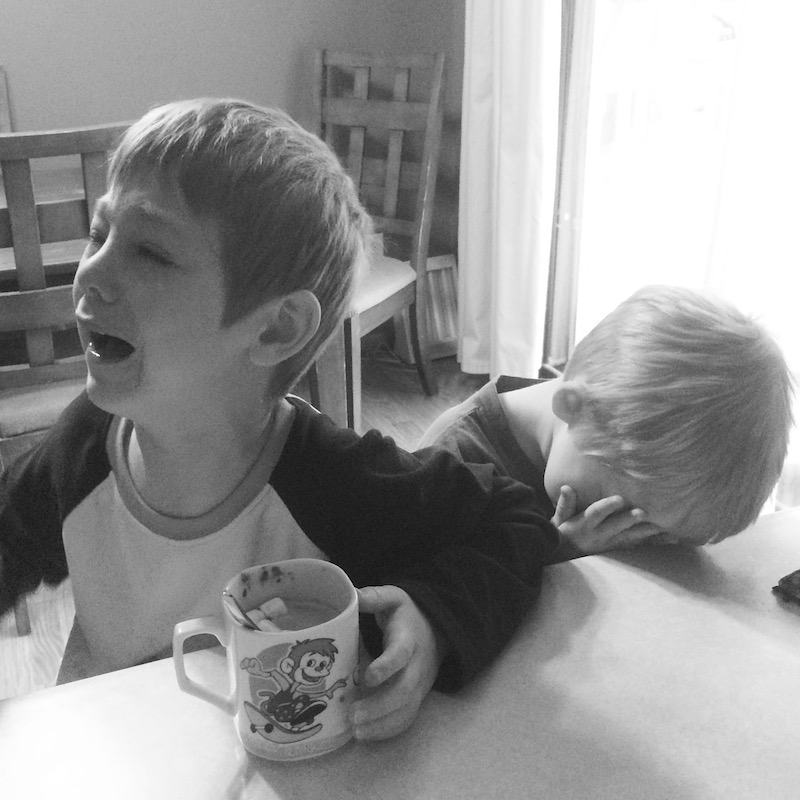 Because I talk ad nauseam about my own struggle with Depression on this blog, I'll tell you that I spent much of March feeling like I was slogging through concrete.
I am doing everything that I know how to do to manage this part of my life. I take medication and exercise regularly and use essential oils and drink lots of water…but still, sometimes, I wake up steeped in it all over again. I spent the latter part of March feeling both powerless and resigned, and I'm just starting to shed some of the extra weight of that darkness now.
What I've Been Reading
The Road from Home, David Kherdian: I picked up several books about the Armenian genocide before I went on my trip, but this is the only one I managed to finish. It follows the story of a young girl — the author's mother — who experiences the full atrocities of the genocide herself. It's a Newbery Honor book…and easy to see why.
The Husband's Secret, Liane Moriarty: I bought this for my Kindle because I wanted a good, fun read for all my travels. I liked it…but I figured out the twist pretty early in the book, which took away some of the fun. I do like how she played with what we know vs what we don't know and how that affects the twists and turns of our lives.
Allegiant, Vernoica Roth: As far as young-adult-distopian-type literature, I have to tell you, this series was not my favorite. I'm totally willing to suspend all the disbelief in the world for a well-told story, but I don't know…there were just so many leaps in this series that I had a hard time keeping up. I made it through this last book, but barely.
One Last Thing Before I Go, Jonathan Tropper: I picked this up from the library because I loved This is Where I Leave You. This one I didn't like quite as much, but I do like the wry, compelling way Tropper writes men.
The Girl on the Train, Paula Hawkins: This was a fun, fast read, but didn't really live up to all the hype for me. The ending felt anticlimactic. I mean, I get it. Endings are hard. But still.
The Creative Habit: Learn it and Use it For Life, Twyla Tharp: Anne at Modern Mrs. Darcy recommended this one, and I picked it up this month because I was feeling creatively stunted. Tharp is famous choreographer and is totally no-nonsense about creative work…which I both hated and appreciated. I did find myself inspired, and even found some things that I could integrate into my own creative process. So it was definitely a win.
What I've Been Watching
Nashville, Grey's Anatomy, Scandal and Vampire Diaries. Brooklyn Nine-Nine with Andrew. Hallmark movies more than I'm comfortable admitting.
I stuck with How to Get Away with Murder for a good long while, but sometime in February it got a little too dark for me, and I gave it up.
I accidentally-on-purpose signed up for a month of HuluPlus so that I could watch last season of The Good Wife, and I'm frustrated that they don't have episodes from this season on there. I'll have to binge watch that one later, I guess.
What I've Been Listening To
A little Pandora…and not much else. I've had sort of a passive relationship with music this past couple of months. I do love music — I really do. But it's just that I've been needing a lot more silence lately. The first thing I do when I get in the car alone is turn off the radio. I'm not sure what that's about, but there it is.
Other Things I've Been Into
Best friends' babies! Kim and Alissa — the high school best friends that many of you got to know in my book — both had their first babies within a day of each other.  I got to hold Alissa's sweet boy last week, but it's sort of killing me that Kim's little girl is all the way in London. So unfair.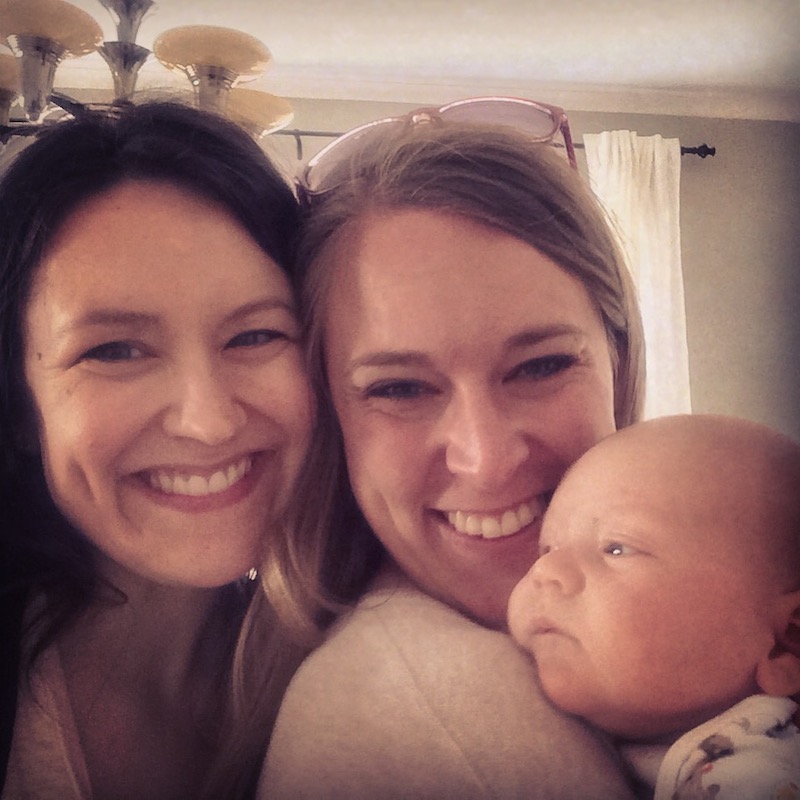 Old-school video games: I bought Andrew a RetroBit for Valentines Day — a system that allows you to play all of your old Nintendo video games. Soon after, high on nostalgia of his youth, he purchased a refurbished SuperNintendo as well…and now there is lots of talk about Yoshi coming from our living room.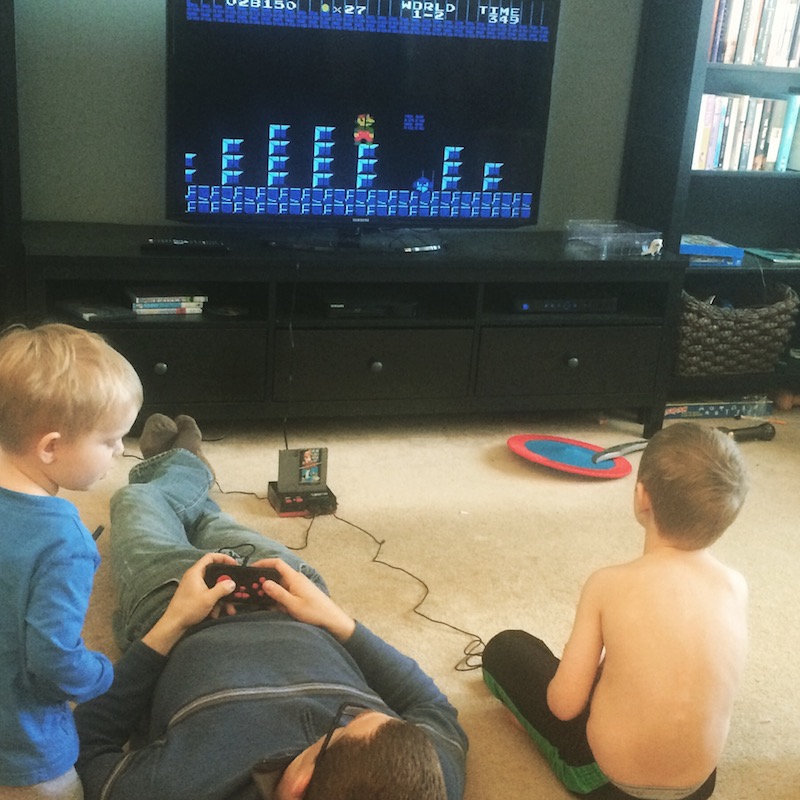 Armenia. Obviously.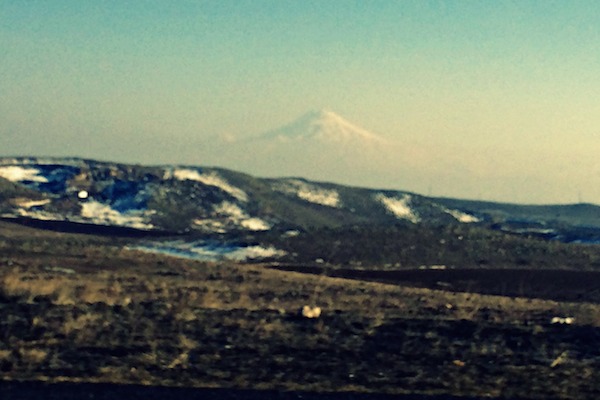 The small, lovely beginnings of spring. Don't get me wrong, it's still pretty cold here in Minnesota. But every now and then, we get a nice-ish day, and it's a quiet reminder that winter can't last that much longer. The ice is gone from the pond, and we haven't had snow in a while…and even though everything is still brown and half-dead, it's starting to feel just the tiniest bit hopeful.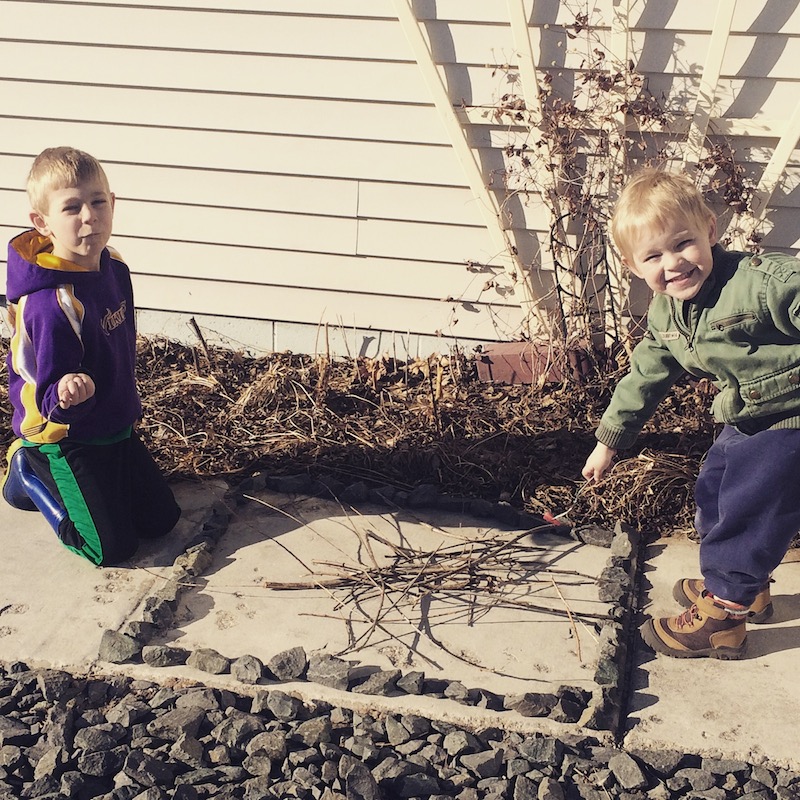 (Yes, they are playing "pretend campfire" and roasting fruit over sticks. My kids are awesome.
A quick, family spring-break trip to Duluth. The North Shore of Minnesota is one of the reasons that I still love this freezing cold state. It is so beautiful, and Lake Superior is my muse. We got to make a quick trip up there with the kids at the beginning of their spring break…and though it's a little less magical when there are temper tantrums and fighting and a thousand hours in the hotel swimming pool, it was still a really nice little trip.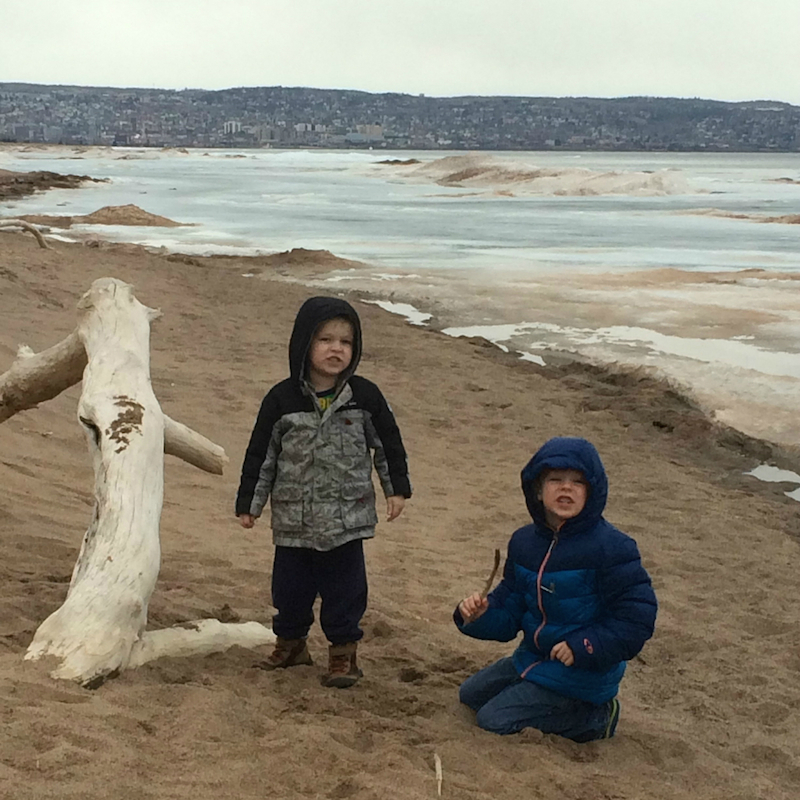 Related: there is no "early morning" quite like "hotel swimming pool early morning." Can I get an amen?
On the Blog
This piece about things we should probably stop telling youth group kids got a lot of attention and was republished on Relevant.
I wrote, of course, a lot about Armenia. My favorite of the series, I think, was this one called You Don't Have to Care About Everything.
I also loved writing this post for the one who still feels like they're a long way off. Doesn't it feel like we're all there sometimes?
I had a nightmare last night that someone wrote a forward to my new book that said the writing was "a decent second attempt" but that I was "very boring on Twitter and Facebook." In the dream there was also something about an elevator that wouldn't stop to pick me up…and a part where I was trying to walk a really far way pushing two strollers and corralling Liam. INTERPRET PLEASE.
(I am probably a little boring on Twitter and Facebook. But if you want to follow me there anyway, I'd appreciate it.)
I'm linking up with my lovely friend Leigh Kramer, as usual, for her monthly What I'm Into Linkup.
What have you been into lately?